This is a preview of subscription content, log in to check access.
Access options
Buy single article
Instant unlimited access to the full article PDF.
US$ 39.95
Price includes VAT for USA
Subscribe to journal
Immediate online access to all issues from 2019. Subscription will auto renew annually.
US$ 199
This is the net price. Taxes to be calculated in checkout.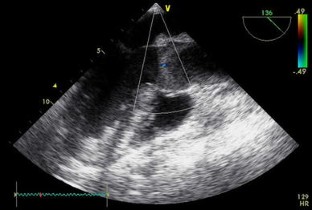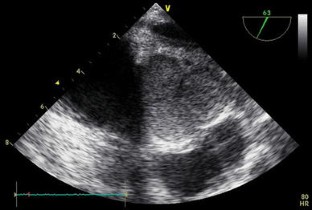 References
1.

Hill JD et al (1972) Prolonged extracorporeal oxygenation for acute post-traumatic respiratory failure (shock-lung syndrome). Use of the Bramson membrane lung. N Engl J Med 286(12):629–634

2.

Combes A et al (2008) Outcomes and long-term quality-of-life of patients supported by extracorporeal membrane oxygenation for refractory cardiogenic shock. Crit Care Med 36(5):1404–1411

3.

Chen JS et al (2006) Analysis of the outcome for patients experiencing myocardial infarction and cardiopulmonary resuscitation refractory to conventional therapies necessitating extracorporeal life support rescue. Crit Care Med 34(4):950–957

4.

Riccabona M et al (1997) Venous thrombosis in and after extracorporeal membrane oxygenation: detection and follow-up by color Doppler sonography. Eur Radiol 7(9):1383–1386

5.

Oliver WC (2009) Anticoagulation and coagulation management for ECMO. Semin Cardiothorac Vasc Anesth 13(3):154–175

6.

Muntean W (1999) Coagulation and anticoagulation in extracorporeal membrane oxygenation. Artif Organs 23(11):979–983

7.

Leontiadis E et al (2010) Thrombosis of the ascending aorta during mechanical circulatory support in a patient with cardiogenic shock. Interact Cardiovasc Thorac Surg 11(4):510–511

8.

Weis F et al (2009) Huge intracardiac thrombosis in a patient on veno-arterial extracorporeal membrane oxygenation support. Interact Cardiovasc Thorac Surg 8(2):247–249
Electronic supplementary material
Below is the link to the electronic supplementary material.
Supplementary material 1 (MP4 1231 kb)
Supplementary material 2 (MP4 2660 kb)
Supplementary material 3 (MP4 7217 kb)
About this article
Cite this article
Wolff, S., Schuler, G. & Sandri, M. Resolution of aortic root thrombosis in a patient treated with veno-arterial extracorporeal membrane oxygenation. Clin Res Cardiol 104, 272–274 (2015). https://doi.org/10.1007/s00392-014-0785-0
Received:

Accepted:

Published:

Issue Date:
Keywords
Chronic Obstructive Pulmonary Disease

Amiodarone

Ventricular Tachycardia

Ventricular Septal Defect

ECMO Support