This is a preview of subscription content, log in to check access.
Access options
Buy single article
Instant unlimited access to the full article PDF.
US$ 39.95
Price includes VAT for USA
Subscribe to journal
Immediate online access to all issues from 2019. Subscription will auto renew annually.
US$ 199
This is the net price. Taxes to be calculated in checkout.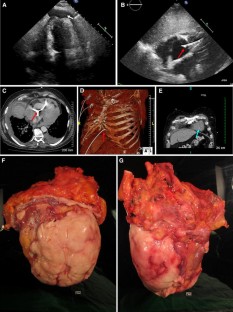 References
1.

Massiere B, von Ristow A, Cury JM, Gress M, Vescovi A, Pedron C, Medina AL, Masques MA, Silveira PR, Jeha S (2009) Closure of carotid artery puncture site with a percutaneous device. Ann Vasc Surg 23(256):e255–e257

2.

Petrov I, Dimitrov C (2009) Closing of a right ventricle perforation with a vascular closure device. Catheter Cardiovasc Interv 74:247–250

3.

Schwartz BG, Burstein S, Economides C, Kloner RA, Shavelle DM, Mayeda GS (2010) Review of vascular closure devices. J Invasive Cardiol 22:599–607

4.

Shetty SV, Kwolek CJ, Garasic JM (2007) Percutaneous closure after inadvertent subclavian artery cannulation. Catheter Cardiovasc Interv 69:1050–1052

5.

Tsang TS, Enriquez-Sarano M, Freeman WK, Barnes ME, Sinak LJ, Gersh BJ, Bailey KR, Seward JB (2002) Consecutive 1127 therapeutic echocardiographically guided pericardiocenteses: clinical profile, practice patterns, and outcomes spanning 21 years. Mayo Clin Proc 77:429–436
Acknowledgments
We would like to thank Drs. Talal Al-Atassi, Rebecca Hibbert, Chi Lai and Girish Dwivedi for their assistance during the case and in preparing this report.
Conflict of interest
There are no conflicts of interest to declare.
Additional information
A. Pourdjabbar and B. Hibbert have contributed equally.
Electronic supplementary material
Below is the link to the electronic supplementary material.
Echocardiogram subcostal view post Definity contrast injection through the pigtail catheter demonstrating presence of contrast within the RV and RA (MOV 3231 kb)
Angiography post contrast injecting through the catheter demonstrating the presence of contrast dye with the right ventricle (MOV 1443 kb)
Echocardiogram subcostal view post Definity contrast injection through the pigtail catheter demonstrating presence of contrast within the RV and RA (MOV 3231 kb)
Angiography post contrast injecting through the catheter demonstrating the presence of contrast dye with the right ventricle (MOV 1443 kb)
Demonstrating the Angio-Seal closure device within the chest cavity following the deployment of the collagen plug within the RV. The successful deployment was confirmed by cessation of bleeding from the insertion site on the chest as well as lack pericardial fluid re-accumulation via echocardiography (MOV 2304 kb)
About this article
Cite this article
Pourdjabbar, A., Hibbert, B., Hendry, P. et al. Angio-Seal closure of an iatrogenic right ventricular perforation. Clin Res Cardiol 103, 577–579 (2014) doi:10.1007/s00392-014-0693-3
Received:

Accepted:

Published:

Issue Date:
Keywords
Right Ventricle

Pericardial Effusion

Closure Device

Pigtail Catheter

Supplemental Video