This is a preview of subscription content, log in to check access.
Access options
Buy single article
Instant unlimited access to the full article PDF.
US$ 39.95
Price includes VAT for USA
Subscribe to journal
Immediate online access to all issues from 2019. Subscription will auto renew annually.
US$ 199
This is the net price. Taxes to be calculated in checkout.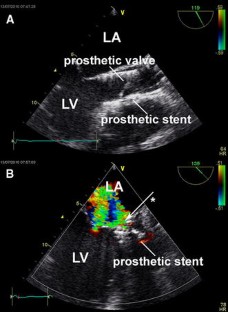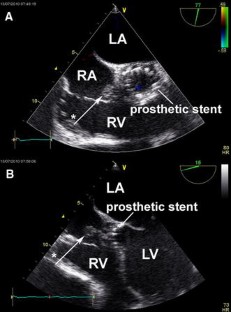 References
1.

Grube E, Laborde JC, Gerckens U, Felderhoff T, Sauren B, Buellesfeld L, Mueller R, Menichelli M, Schmidt T, Zickmann B, Iversen S, Stone GW (2006) Percutaneous implantation of the CoreValve self-expanding valve prosthesis in high-risk patients with aortic valve disease: the Siegburg first-in-man study. Circulation 114:1616–1624

2.

Gulbins H, Malkoc A, Ennker J (2008) Combined cardiac surgical procedures in octogenarians: operative outcome. Clin Res Cardiol 97:176–180

3.

Habib G, Hoen B, Tornos P, Thuny F, Prendergast B, Vilacosta I, Moreillon P, de Jesus Antunes M, Thilen U, Lekakis J, Lengyel M, Müller L, Naber CK, Nihoyannopoulos P, Moritz A, Zamorano JL; ESC Committee for Practice Guidelines (2009) Guidelines on the prevention, diagnosis, and treatment of infective endocarditis (new version 2009): the Task Force on the Prevention, Diagnosis, and Treatment of Infective Endocarditis of the European Society of Cardiology (ESC). Endorsed by the European Society of Clinical Microbiology and Infectious Diseases (ESCMID) and the International Society of Chemotherapy (ISC) for Infection and Cancer. Eur Heart J 30:2369–2413

4.

Piper C, Körfer R, Horstkotte D (2001) Prosthetic valve endocarditis. Heart 85:590–593

5.

Musci M, Weng Y, Hübler M, Chavez T, Qedra N, Kosky S, Stein J, Siniawski H, Hetzer R (2009) Predictors of early mortality in patients with active infective native or prosthetic aortic root endocarditis undergoing homograft aortic root replacement. Clin Res Cardiol 98:443–450

6.

Leon MB, Smith CR, Mack M, Miller DC, Moses JW, Svensson LG, Tuzcu EM, Webb JG, Fontana GP, Makkar RR, Brown DL, Block PC, Guyton RA, Pichard AD, Bavaria JE, Herrmann HC, Douglas PS, Petersen JL, Akin JJ, Anderson WN, Wang D, Pocock S, PARTNER Trial Investigators (2010) Transcatheter aortic-valve implantation for aortic stenosis in patients who cannot undergo surgery. N Engl J Med 363:1597–1607

7.

Figulla L, Neumann A, Figulla HR, Kahlert P, Erbel R, Neumann T (2010) Transcatheter aortic valve implantation: evidence on safety and efficacy compared with medical therapy. A systematic review of current literature. Clin Res Cardiol [Epub ahead of print]

8.

Carnero-Alcázar M, Maroto Castellanos LC, Carnicer JC, Rodríguez Hernández JE (2010) Transapical aortic valve prosthetic endocarditis. Interact Cardiovasc Thorac Surg 11:252–253

9.

Matthews PC, Missouris CG, Jordaan J, Lessing MP (2008) Staphylococcus lugdunensis endocarditis following cardiac catheterisation. Int J Cardiol 130:87–88

10.

Anguera I, Del Río A, Miró JM, Matínez-Lacasa X, Marco F, Gumá JR, Quaglio G, Claramonte X, Moreno A, Mestres CA, Mauri E, Azqueta M, Benito N, García-de la María C, Almela M, Jiménez-Expósito MJ, Sued O, De Lazzari E, Gatell JM, Hospital Clinic Endocarditis Study Group (2005) Staphylococcus lugdunensis infective endocarditis: description of 10 cases and analysis of native valve, prosthetic valve, and pacemaker lead endocarditis clinical profiles. Heart 91:e10

11.

Voigt A, Shalaby A, Saba S (2010) Continued rise in rates of cardiovascular implantable electronic device infections in the United States: temporal trends and causative insights. Pacing Clin Electrophysiol 33:414–419

12.

Conradi L, Seiffert M, Franzen O, Baldus S, Schirmer J, Meinertz T, Reichenspurner H, Treede H. (2010) First experience with transcatheter aortic valve implantation and concomitant percutaneous coronary intervention. Clin Res Cardiol [Epub ahead of print]
Electronic supplementary material
Below is the link to the electronic supplementary material.
Supplementary material 1 (AVI 10723 kb)
About this article
Cite this article
Gotzmann, M., Mügge, A. Fatal prosthetic valve endocarditis of the CoreValve ReValving System. Clin Res Cardiol 100, 715–717 (2011). https://doi.org/10.1007/s00392-011-0315-2
Received:

Accepted:

Published:

Issue Date:
Keywords
Percutaneous Coronary Intervention

Endocarditis

Infective Endocarditis

Left Ventricular Outflow Tract

Aortic Valve Stenosis