Abstract
Introduction
Congenital abnormalities of the mitral valve are considered to be very rare cardiac anomalies. In particular, more severe malformations, such as the complete absence of either aortic (anterior) or mural (posterior) mitral leaflet, are usually considered to be incompatible with life. Ebstein-like malformation of the mitral valve is an extremely rare form of mitral valve deformity hitherto unreported in an asymptomatic adult patient.
Materials and Methods
The detection of such a malformation prompted us to perform a prospective analysis of 26,484 consecutive comprehensive 2D-echocardiographic examinations, conducted at our tertiary care university hospital between April 2007 and July 2008, with regard to the presence of malformations of the mitral valvular apparatus.
Results
In total, we found three cases of hypoplastic or even absent functional mural valve leaflets. All were diagnosed in adult patients who attended our outpatient department and were surprisingly asymptomatic regarding this finding. From our patient cohort, we calculate an actual prevalence of asymptomatic hypoplasia of the mitral valve of 1:8,800.
Conclusions
Our findings broaden the spectrum of known mitral valve pathologies. The comparatively high prevalence of this malformation in our preselected patient cohort might indicate that this particular malformation has so far been under-diagnosed. In the context of this observation, both embryological development of the atrioventricular (AV) valves and recent functional insights into mitral valve physiology gained by mitral valve reconstructive surgery are discussed.
This is a preview of subscription content, log in to check access.
Access options
Buy single article
Instant unlimited access to the full article PDF.
US$ 39.95
Price includes VAT for USA
Subscribe to journal
Immediate online access to all issues from 2019. Subscription will auto renew annually.
US$ 199
This is the net price. Taxes to be calculated in checkout.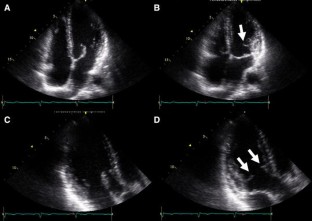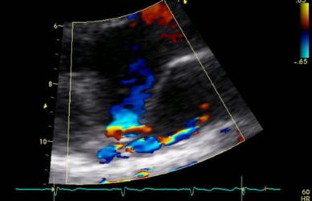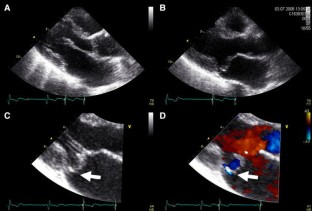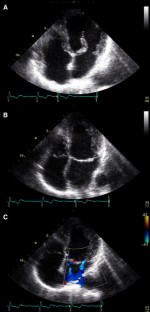 References
1.

Kalangos A, Oberhansli I, Baldovinos A, Beghetti M, Friedli B, Faidutti B (1997) Hypoplasia of the posterior leaflet as a rare cause of congenital mitral insufficiency. J Card Surg 12:339–342

2.

Prior JT (1953) Congenital anomalies of the mitral valve; two cases associated with long survival. Am Heart J 46:649–656

3.

Ebstein W (1866) Über einen sehr seltenen Fall von Insuffizienz der Valvula tricuspidalis, bedingt durch eine angeborene hochgradige Missbildung derselben. Arch Anat Physiol 33:238–254

4.

Malers, E, Bjork VO, Cullhed I, Lodin H (1960) Transposition functionally totally corrected, associated with "mitral" insufficiency. Am Heart J 59:816–834

5.

Dekker A, Mehrizi A, Vengsarkar AS (1965) Corrected transposition of the great vessels with Ebstein malformation of the left atrioventricular valve: an embryologic analysis and two case reports. Circulation 31:119–126

6.

Becu LM, Swan HJ, Dushane JW, Edwards JE (1955) Cardiac clinics. CXLIV. Ebstein malformation of the left atrioventricular valve in corrected transposition of the great vessels with ventricular septal defect. Proc Staff Meet Mayo Clin 30:483–490

7.

Kraus FT (1962) Ebstein malformation of left atrioventricular valve. Arch Pathol 74:220–223

8.

Talner NS, Stern AM, Sloan HE Jr (1961) Congenital mitral insufficiency. Circulation 23:339–349

9.

Ruschhaupt DG, Bharati S, Lev M (1976) Mitral valve malformation of Ebstein type in absence of corrected transposition. Am J Cardiol 38:109–112

10.

Caruso G, Cifarelli A, Balducci G, Facilone F (1987) Ebstein's malformation of the mitral valve in atrioventricular and ventriculoarterial concordance. Pediatr Cardiol 8:209–210

11.

Erickson LC, Cocalis MW (1995) Ebstein's malformation of the mitral valve: association with aortic obstruction. Pediatr Cardiol 16:45–47

12.

Patsouras D, Korantzopoulos P, Kountouris E, Siogas K (2007) Isolated parachute mitral valve as an incidental finding in an asymptomatic hypertensive adult. Clin Res Cardiol 96:38–41

13.

Muresian H (2009) The clinical anatomy of the mitral valve. Clin Anat 22:85–98

14.

Eisenmann B, Charpentier A, Popescu S, Epailly E, Billaud P, Jirari A (1998) Is a prosthetic ring required for mitral repair of mitral insufficiency due to posterior leaflet prolapse? Long-term results in 96 patients submitted to repair with no ring. Eur J Cardiothorac Surg 14:584–589

15.

Mihaljevic T, Blackstone EH, Lytle BW (2006) Folding valvuloplasty without leaflet resection: simplified method for mitral valve repair. Ann Thorac Surg 82:e46–e48
Electronic supplementary material
Below is the link to the electronic supplementary material.
Transthoracic four-chamber view (Patient 1). Note the extensive prolapse of the elongated aortic mitral valve leaflet beyond the mitral valve annular plane during ventricular systole. The hypoplastic mural mitral leaflet is displaced apically into the ventricular chamber and found to be attached to the lateral wall of the left ventricle (MPG 194 kb)
About this article
Cite this article
Bär, H., Siegmund, A., Wolf, D. et al. Prevalence of asymptomatic mitral valve malformations. Clin Res Cardiol 98, 305–309 (2009) doi:10.1007/s00392-009-0004-6
Received:

Accepted:

Published:

Issue Date:
Keywords
Echocardiography

Ebstein-like malformation

Mitral valve

Hypoplastic leaflet

Mitral valve reconstruction