Abstract
Purpose
To review the literature about the acute presentation of Chiari 1 malformation in children, with a focus on acute cervical cord syndromes with impairment of the cortico-spinal tract. To analyze the possible precipitating factors and the pathophysiology of the acute onset.
Method
Illustrative case presentation with literature review.
Results
The literature includes just a few dozens of children with acute presentation of Chiari 1 malformation. The more frequent presentations consist of oropharyngeal dysfunction, cranial nerve impairment, high intracranial pressure, peripheral motor deficit. Acute impairment of cervical long tracts is very rare and we could find only 16 previously reported cases of cervical cord impairment with quadriparesis or hemiparesis.
Conclusions
Nowadays, a lot of asymptomatic Chiari 1 malformations are frequently observed owing to the wide diffusion of magnetic resonance imaging. This raised the question about the management of these patients. Despite severe and even lethal manifestations being reported in previously asymptomatic patients, the absolute rarity of acute deterioration does not justify prophylactic surgery. The diagnosis of Chiari malformation may be initially difficult in patients with isolated, acute, and unusual presentations but physicians should bear in mind its possibility, because prompt cranio-cervical decompression may be decisive.
This is a preview of subscription content, log in to check access.
Access options
Buy single article
Instant access to the full article PDF.
US$ 39.95
Price includes VAT for USA
Subscribe to journal
Immediate online access to all issues from 2019. Subscription will auto renew annually.
US$ 199
This is the net price. Taxes to be calculated in checkout.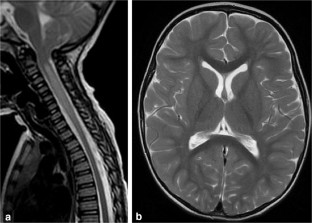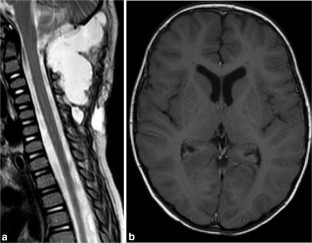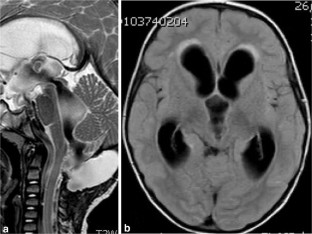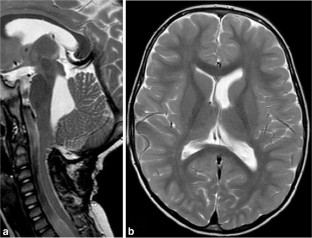 References
1.

Aitken LA, Lindan CE, Sidney S, Gupta N, Barkovich AJ, Sorel M, Wu YW (2009) Chiari type I malformation in a pediatric population. Pediatr Neurol 40:449–454

2.

Albert GW, Menezes AH, Hansen DR, Greenlee JD, Weinstein SL (2010) Chiari malformation type I in children younger than age 6 years: presentation and surgical outcome. J Neurosurg Pediatr 5:554–561

3.

Bondurant CP, Oró JJ (1993) Spinal cord injury without radiographic abnormality and Chiari malformation. J Neurosurg 79:833–838. https://doi.org/10.3171/jns.1993.79.6.0833

4.

Bresnan MJ, Chiappa KH, Hedley-White ET, Stakes JW, Tepper RI, Shoukimas GM, Madsen JR, Winkler GF, New PFJ (1987) Case records of the Massachusetts General Hospital. Weekly clinicopathological exercises. Case 3-1987. A 17-year-old girl with numbness of the right leg and the recent onset of vertigo and right-sided weakness. N Engl J Med 316:150–157. https://doi.org/10.1056/NEJM198701153160307

5.

Callaway GH, O'Brien SJ, Tehrany AM (1996) Chiari I malformation and spinal cord injury: cause for concern in contact athletes? Med Sci Sports Exerc 28:1218–1220

6.

Carew CL, Prasad A, Tay KY, de Ribaupierre S (2012) Unusual presentation of Chiari I in toddlers: case reports and review of the literature. Childs Nerv Syst 28:1965–1970. https://doi.org/10.1007/s00381-012-1826-5

7.

Defoort-Dhellemmes S, Denion E, Arndt CF, Bouvet-Drumare I, Hache JC, Dhellemmes P (2002) Resolution of acute acquired comitant esotropia after suboccipital decompression for Chiari I malformation. Am J Ophthalmol 133:723–725. https://doi.org/10.1016/s0002-9394(02)01354-5

8.

Elliott R, Kalhorn S, Pacione D, Weiner H, Wisoff J, Harter D (2009) Shunt malfunction causing acute neurological deterioration in 2 patients with previously asymptomatic Chiari malformation type I. Report of two cases. J Neurosurg Pediatr 4:170–175. https://doi.org/10.3171/2009.4.PEDS0936

9.

Erlich V, Smow R, Heier L (1989) Confirmation by magnetic resonance imaging of Bell's cruciate paralysis in a young child with Chiari type I malformation and minor head trauma. Neurosurgery 25:102–105

10.

Fischbein NJ, Dillon WP, Cobbs C, Weinstein PR (1999) The "presyrinx" state: a reversible myelopathic condition that may precede syringomyelia. AJNR Am J Neuroradiol 20:7–20

11.

Gardner WJ, Abdullah AF, McCormack LJ (1957) The varying expressions of embryonal atresia of the fourth ventricle in adults: Arnold-Chiari malformation, Dandy-Walker syndrome, arachnoid cyst of the cerebellum, and syringomyelia. J Neurosurg 14:591–605

12.

Genitori L, Peretta P, Nurisso C, Macinante L, Mussa F (2000) Chiari type I anomalies in children and adolescents: minimally invasive management in a series of 53 cases. Childs Nerv Syst 16:707–718

13.

Hamlat A, Helal H, Carsin-Nicol B, Brassier G, Guegan Y, Morandi X (2006) Acute presentation of hydromyelia in a child. Acta Neurochir 148:1117–1121

14.

Hentschel SJ, Yen KG, Lang FF (2005) Chiari I malformation and acute acquired comitant esotropia: case report and review of the literature. J Neurosurg 102:407–412

15.

Isler C, Kayhan A, Ugurlar D, Hanimoglu H, Ulu MO, Uzan M, Erdincler P, Ozlen F (2018) An exceptional neurosurgical presentation of a patient with osteopetrosis. World Neurosurg 119:25–29. https://doi.org/10.1016/j.wneu.2018.06.081

16.

Itoh N, Mimaki T, Tagawa T, Sugita T, Yabuuchi H, Ushio Y (1988) Chiari I malformation with quadriplegia and respiratory disturbance in an infant. Brain Dev 10:189–190

17.

Kandasamy J, Kneen R, Gladstone M, Newman W, Mohamed T, Mallucci C (2008) Chiari I malformation without hydrocephalus: acute intracranial hypertension managed with endoscopic third ventriculostomy (ETV). Childs Nerv Syst 24:1493–1497. https://doi.org/10.1007/s00381-008-0672-y

18.

Kanev PM, Getch CC, Jallo J, Faerber EN (1994) Cerebral syrinx with Chiari I malformation. Pediatr Neurosurg 20:214–216. https://doi.org/10.1159/000120791

19.

Kurup H, Lawrence T, Hargreaves D (2005) Transient quadriparesis following neck injury: presentation of a Chiari I malformation. Eur J Orthop Surg Traumatol 15:319–321. https://doi.org/10.1007/s00590-005-0249-3

20.

Laufer I, Engel M, Feldstein N, Souweidane MM (2008) Chiari malformation presenting as a focal motor deficit. Report of two cases. J Neurosurg Pediatr 1:392–395

21.

Mampalam TJ, Andrews BT, Gelb D, Ferriero D, Pitts LH (1988) Presentation of type I Chiari malformation after head trauma. Neurosurgery 23:760–762

22.

Martinot A, Hue V, Leclerc F, Vallee L, Closset M, Pruvo JP (1993) Sudden death revealing Chiari type 1 malformation in two children. Intensive Care Med 19:73–74

23.

Massey SL, Buland J, Hauber S, Piatt J, Goraya J, Faerber E, Valencia I (2011) Acute VI nerve palsy in a 4 year-old girl with Chiari I malformation and pontomedullary extension of syringomyelia: case report and review of the literature. Eur J Paediatr Neurol 15:303–309. https://doi.org/10.1016/j.ejpn.2011.04.001

24.

Massimi L, Della Pepa GM, Tamburrini G, Di Rocco C (2011) Sudden onset of Chiari malformation type I in previously asymptomatic patients. Report of 3 cases. J Neurosurg Pediatr 8:438–442

25.

Massimi L, Della Pepa GM, Caldarelli M, Di Rocco C (2012) Abrupt clinical onset of Chiari type I/syringomyelia complex: clinical and physiopathological implications. Neurosurg Rev 35:321–329. https://doi.org/10.1007/s10143-012-0391-4

26.

McMillan HJ, Sell E, Nzau M, Ventureyra EC (2011) Chiari 1 malformation and holocord syringomyelia presenting as abrupt onset foot drop. Childs Nerv Syst 27:183–186

27.

Meadows J, Kraut M, Guarnieri M, Haroun RI, Carson BS (2000) Asymptomatic Chiari type I malformations identified on magnetic resonance imaging. J Neurosurg 92:920–926

28.

Menezes AH, Greenlee JD, Donovan KA (2005) Honored guest pre-sentation: lifetime experiences and where we are going: Chiari I with syringohydromyelia—controversies and development of decision trees. Clin Neurosurg 52:297–305

29.

Milhorat TH, Chou MW, Trinidad EM, Kula RW, Mandell M, Wolpert C, Speer MC (1999) Chiari I malformation redefined: clinical and radiographic findings for 364 symptomatic patients. Neurosurgery 44:1005–1017

30.

Miranda SP, Kimmell KT, Silberstein HJ (2016) Acute presentation of Chiari I malformation with hemiparesis in a pediatric patient. World Neurosurg 85:366.e1–366.e4. https://doi.org/10.1016/j.wneu.2015.09.003

31.

Novegno F, Caldarelli M, Massa A, Chieffo D, Massimi L, Pettorini B, Tamburrini G, Di Rocco C (2008) The natural history of the Chiari type I anomaly. J Neurosurg Pediatr 2:179–187

32.

Oldfield EH (2017) Pathogenesis of Chiari I - pathophysiology of syringomyelia: implications for therapy: a summary of 3 decades of clinical research. Neurosurgery 64:66–77. https://doi.org/10.1093/neuros/nyx377

33.

Pandey A, Robinson S, Cohen AR (2001) Cerebellar fits in children with Chiari I malformation. Neurosurg Focus 11(1):E4. https://doi.org/10.3171/foc.2001.11.1.5

34.

Pettorini BL, Oesman C, Magdum S (2010) New presenting symptoms of Chiari I malformation: report of two cases. Childs Nerv Syst 26:399–402

35.

Quebada PB, Duhaime AC (2005) Chiari malformation type I and a dolichoodontoid process responsible for sudden cardiorespiratory arrest. Case report. J Neurosurg 103:567–570

36.

Riviello JJ Jr, Marks HG, Faerber EN, Steg NL (1990) Delayed cervical cord syndrome after trivial trauma. Pediatr Emerg Care 6:113–117

37.

Tomaszek DE, Tyson GW, Bouldin T, Hansen AR (1984) Sudden death in a child with an occult hindbrain malformation. Ann Emerg Med 13:136–138

38.

Valentini LG, Saletti V, Erbetta A, Chiapparini L, Furlanetto M (2019) Chiari 1 malformation and untreated sagittal synostosis: a new subset of complex Chiari? Childs Nerv Syst 35:1741–1753. https://doi.org/10.1007/s00381-019-04283-0

39.

Van den Broek MJ, Arbues AS, Chalard F, Pinto Da Costa NM, Trang H, Dorfmuller G, Evrard PP, Husson I, Servais LJ (2009) Chiari type I malformation causing central apnoeas in a 4-month-old boy. Eur J Paediatr Neurol 13:463–465. https://doi.org/10.1016/j.ejpn.2008.07.012

40.

Vlcek BW, Ito B (1987) Acute paraparesis secondary to Arnold-Chiari type I malformation and neck hyperflexion. Ann Neurol 21:100–101

41.

Weeks CL, Hamed LM (1999) Treatment of acute comitant esotropia in Chiari I malformation. Ophthalmology 106:2368–7231. https://doi.org/10.1016/S0161-6420(99)90541-9

42.

Wellons JC, Tubbs RS, Bui CJ, Grabb PA, Oakes WJ (2007) Urgent surgical intervention in pediatric patients with Chiari malformation type I. Report of two cases. J Neurosurg 107:49–52

43.

Yarbrough CK, Powers AK, Park TS, Leonard JR, Limbrick DD, Smyth MD (2011) Patients with Chiari malformation type I presenting with acute neurological deficits: case series. J Neurosurg Pediatr 7:244–247

44.

Yoshikawa H (2003) Sudden respiratory arrest and Arnold-Chiari malformation. Eur J Paediatr Neurol 7:191. https://doi.org/10.1016/s1090-3798(03)00052-7

45.

Young CC, Ellembogen RG, Hauptman JS (2019) Acute traumatic presentation of Chiari I malformation with central cord syndrome and presyrinx in an infant. Surg Neurol Int 10:253. https://doi.org/10.25259/SNI_256_2019
Acknowledgements
The authors thank Mrs. Arcangela Potenza for her invaluable help.
Ethics declarations
Conflict of interest
On behalf of all authors, the corresponding author states that there is no conflict of interest.
This paper does not require the authorization of the Ethical Committee of our Hospital.
All the figures are anonymized; however, the parents gave their written permission for reproduction.
Additional information
Publisher's note
Springer Nature remains neutral with regard to jurisdictional claims in published maps and institutional affiliations.
About this article
Cite this article
Talamonti, G., Marcati, E., Gribaudi, G. et al. Acute presentation of Chiari 1 malformation in children. Childs Nerv Syst (2020). https://doi.org/10.1007/s00381-020-04540-7
Received:

Accepted:

Published:
Keywords
Chiari malformation

Abrupt onset

Headache

Oropharyngeal dysfunction

Quadriparesis

Syringomyelia