Abstract
The regular format for ancient works of literature was the papyrus roll. Recently many efforts to perform virtual restoration of this archeological artifact have been done. In fact the case of ancient rolled papyrus is very intriguing. Old papyruses are the substrates of very important historical information, probably being the use of papyrus dated to the Pre-Dynastic Period. Papyrus degradation is often very hard so that physical unrolling is sometime absolutely impossible. In this paper, authors describe their effort in setting a new virtual restoration methodology based on software manipulation of X-ray tomographic images. A realistic model, obtained by painting a hieroglyph inscription of Thutmosis III on a papyrus substrate made by the original method described by Plinius the Elder and by pigments and binders compatible with the Egyptian use (ochers with natural glue), was made for the X-ray investigation. A GE Optima 660 64 slice was used to obtain a stack of tomographic slices of the rolled model. Each slice appears as spiral. The intensity variations along the cross-sectional result from ink on the papyrus. The files were elaborated with original software, written by the use of MATLAB high-level language, and the final result was quite similar to the radiography of the physically unrolled sheet.
This is a preview of subscription content, log in to check access.
Access options
Buy single article
Instant access to the full article PDF.
US$ 39.95
Price includes VAT for USA
Subscribe to journal
Immediate online access to all issues from 2019. Subscription will auto renew annually.
US$ 99
This is the net price. Taxes to be calculated in checkout.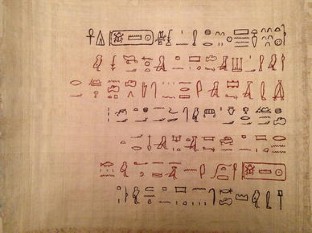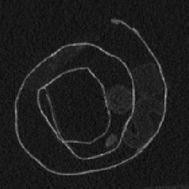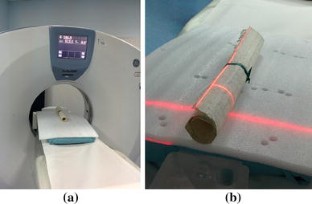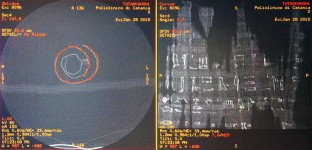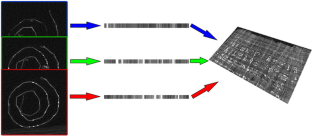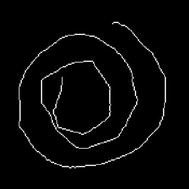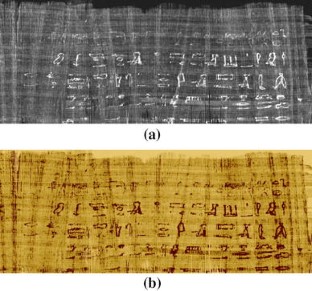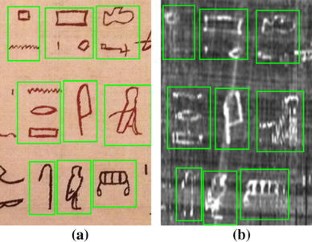 References
1.

Archeomatica Project. http://www.archeomatica.unict.it/

2.

R. Baumann, D. Carr Porter, W.B. Seales, The use of micro-ct in the study of archaeological artifacts, in 9th International Conference on NDT of Art (2008), pp. 1–9

3.

D. Delattre, Le point sur les travaux relatifs au p. herc.paris.2. Comptes rendus des sances de l'Acadmie des Inscriptions et Belles-Lettres 153(2), 925–943 (2009)

4.

R.C. Gonzalez, R.E. Woods, Digital Image Processing, 3rd edn. (Prentice-Hall, Englewood Cliffs, 2006)

5.

J. Leclant, Le retour la bibliothque de l'institut des fragments de deux papyri calcins d'herculanum drouls par le centre international des papyri de naples. Comptes rendus des sances de l'Acadmie des Inscriptions et Belles-Lettres 146(3), 841–843 (2002)

6.

V. Mocella, E. Brun, C. Ferrero, D. Delattre, Revealing letters in rolled herculaneum papyri by X-ray phase-contrast imaging. Nat. Commun. 6(5895) (2015)

7.

G. Puglisi, F. Stanco, G. Barone, P. Mazzoleni, Automatic petrographic feature extraction from pottery of archaeological interest, in International Symposium on Image and Signal Processing and Analysis, ISPA (2013), pp. 548–551

8.

O. Samko, Y. Lai, D. Marshall, P.L. Rosin, Virtual unrolling and information recovery from scanned scrolled historical documents. Pattern Recognit. 47(1), 248–259 (2014)

9.

W. Seales, Virtual unrolling. Herculaneum Archael. 3, 5 (2005)

10.

W. Seales, J. Griffioen, R. Baumann, M. Field, Analysis of herculaneum papyri with X-ray computed tomography, in International Conference on Non-destructive Investigations and Microanalysis for the Diagnostics and Conservation of Cultural and Environmental Heritage (2011)

11.

W. Seales, L. Yun, Digital restoration using volumetric scanning, in Joint ACM/IEEE Conference on Digital Libraries (2004)

12.

F. Stanco, D. Allegra, F. Milotta, Tracking error in digitized analog video: automatic detection and correction. Multimed. Tools Appl. 1–14 (2014)

13.

F. Stanco, S. Battiato, G. Gallo, Digital Imaging for Cultural Heritage Preservation: Analysis, Restoration, and Reconstruction of Ancient Artworks, 1st edn. (CRC Press, Boca Raton, 2011)

14.

F. Stanco, D. Tanasi, A. Bruna, V. Maugeri, Automatic color detection of archaeological pottery with munsell system. Lecture Notes in Computer Science 6978 LNCS (2011), pp. 337–346

15.

F. Stanco, D. Tanasi, G. Gallo, M. Buffa, B. Basile, Augmented perception of the past—the case of hellenistic syracuse. J. Multimed. 7(2), 211–216 (2012)

16.

F. Stanco, L. Tenze, G. Ramponi, Virtual restoration of vintage photographic prints affected by foxing and water blotches. J. Electron. Imaging 14(4) (2005)

17.

F. Stanco, L. Tenze, G. Ramponi, Technique to correct yellowing and foxing in antique books. IET Image Process. 1(2), 123–133 (2007)
About this article
Cite this article
Allegra, D., Ciliberto, E., Ciliberto, P. et al. X-ray computed tomography for virtually unrolling damaged papyri. Appl. Phys. A 122, 256 (2016). https://doi.org/10.1007/s00339-016-9796-1
Received:

Accepted:

Published:
Keywords
Compute Tomography Acquisition

Spiral Path

Skeleton Point

Cultural Heritage Material

Ancient Artifact