Abstract
Objectives
To monitor the results of ultrasound (US)-guided percutaneous treatment of calcific tendinopathy of the shoulder at 12 months (T12) after treatment (T0). To verify the possible relations between some pre- and post-procedural variables with the clinical outcome at T12.
Methods
Forty-seven patients (26 female and 21 male) were enrolled in the study. Patients' approval and written informed consent were obtained. Symptoms were assessed by Constant Shoulder Score (CSS) at T0 and T12. Thirty of these also underwent a CSS control at 3 months (T3). The treatment efficacy was statistically tested for relation with location and type of calcification, characteristics of the tendon and subdeltoid bursa, impingement, and rehabilitation treatments.
Results
There was a significant increase in the average CSS value between T0 and T12 (40.7 vs. 75.3). The variables analysed did not show a statistically significant effect on the outcome at T12. A link was noticed only between patients' increasing age and score improvement, particularly among female subjects.
Conclusion
US-guided treatment of calcific tendonitis is a viable therapeutic option. No pre- or intra-procedural parameters emerged which might help in predicting the outcome, apart from patients' needs in everyday life.
Key points
• US-guided tcreatment of shoulder calcific tendinopathy is an excellent therapeutic option
• Long-term results seem greatly affected by patients' features and needs in everyday life
• No proven pre- or intra-procedural parameters emerged that might predict the outcome
This is a preview of subscription content, log in to check access.
Access options
Buy single article
Instant unlimited access to the full article PDF.
US$ 39.95
Price includes VAT for USA
Subscribe to journal
Immediate online access to all issues from 2019. Subscription will auto renew annually.
US$ 199
This is the net price. Taxes to be calculated in checkout.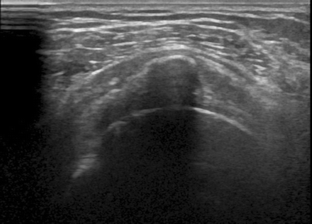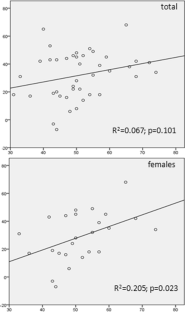 Abbreviations
SADB:

subacromial subdeltoid bursa

CSS:

Constant Shoulder Score
References
1.

Uhthoff HK, Loehr JW (1997) Calcific tendinopathy of the rotator cuff: pathogenesis, diagnosis, and management. J Am Acad Orthop Surg 5(4):183–191

2.

Speed CA, Hazleman BL (1999) Calcific tendinitis of the shoulder. N Engl J Med 340(20):1582e4

3.

Vad VB, Solomon J, Adin DR (2005) The role of subacromial shoulder irrigation in the treatment of calcific rotator cuff tendinosis: a case series. Arch Phys Med Rheabil 86:1270–1272

4.

Fusaro I, Orsini S, Diani S (2011) Functional results in calcific tendinitis of the shoulder treated with rehabilitation after ultrasonic-guided approach. Musculoskelet Surg 95(Suppl 1):S31–S36

5.

Serafini G, Sconfienza LM, Lacelli F, Silvestri E, Aliprandi A, Sardanelli F (2009) Rotator cuff calcific tendonitis: short-term and 10-year outcomes after two-needle us-guided percutaneous treatment--nonrandomized controlled trial. Radiology 252(1):157–164

6.

Chen MJ, Lew HL, Hsu TC, Tsai WC, Lin WC, Tang SF et al (2006) Ultrasound-guided shoulder injections in the treatment of subacromial bursitis. Am J Phys Med Rehabil 85(1):31–35

7.

Gasparre G, Fusaro I, Galletti S et al (2012) Effectiveness of ultrasound-guided injections combined with shoulder exercises in the treatment of subacromial adhesive bursitis. Musculoskelet Surg 96(Suppl 1):S57–S61

8.

Yian EH, Ramappa AJ, Arneberg O, Gerber C (2005) The constant score in normal shoulders. J Shoulder Elb Surg 14(2):128–133

9.

Kirkley A, Griffin S, Dainty K (2003) Scoring systems for the functional assessment of the shoulder. Arthroscopy 19:1109–1120

10.

Constant C, Murley A (1987) A clinical method of functional assessment of the shoulder. Clin Orthop 214:160–164

11.

Bianchi S, Martinoli C (2007) Shoulder. In: Bianchi S, Martinoli C (eds) Ultrasound of the musculo-skeletal system. Springer- Verlag, Berlin, pp 190–331

12.

Martinoli C (2010) Musculoskeletal ultrasound: technical guidelines. Insights Imaging 1(3):99–141

13.

De Conti G, Marchioro U, Dorigo A, Boscolo N, Vio S, Trevisan M et al (2010) Percutaneous ultrasound-guided treatment of shoulder tendon calcifications: clinical and radiological follow-up at 6 months. J Ultrasound 13(4):188–198

14.

Ottenheijm RP, Joore MA, Walenkamp GH, Weijers RE, Winkens B, Cals JW et al (2011) The Maastricht Ultrasound Shoulder pain trial (MUST): ultrasound imaging as a diagnostic triage tool to improve management of patients with non-chronic shoulder pain in primary care. BMC Musculoskelet Disord 8(12):154

15.

Johansson K, Oberg B, Adolfsson L, Foldevi M (2002) A combination of systematic review and clinicians' beliefs in interventions for subacromial pain. Br J Gen Pract 52:145–152

16.

Tavakkolizadeh A, Gassemi A, Colegate-stone T, Latif A, Sinha J (2009) Gender-specific Constant score correction for age. Knee Surg Sports Traumatol Arthrosc 17(5):529–533

17.

Del Cura JL, Torre I, Zabala R, Legórburu A (2007) Sonographically guided percutaneous needle lavage in calcific tendinitis of the shoulder: short- and long-term results. AJR Am J Roentgenol 189(3):W128–W134

18.

Panel P (2001) Philadelphia Panel evidence-based clinical practice guidelines on selected rehabilitation interventions for shoulder pain. Phys Ther 81(10):1719–1730

19.

Green S, Buchbinder R, Glazier R, Forbes A (1998) Systematic review of randomised controlled trials of interventions for painful shoulder: selection criteria, outcomes assessment, and efficacy. BMJ 316:354–360

20.

Van der Heijden GJ, van der Windt DA, de Winter AF (1997) Physiotherapy for patients with soft tissue shoulder disorders: a systematic review of randomised clinical trial. BMJ 315(7099):25–30

21.

Green S, Buchbinder R, Glazier RH, Forbes A (1999) Interventions for Shoulder Pain (Cochrane Review). Oxford, England: The Cochrane Library, The Cochrane Collaboration. 1.

22.

Cleroux J, Feldman RD, Petrella RD (1999) Lifestyle modifications to prevent and control hypertension. 4. Recommendations on physical exercise training. Canadian hypertension society, Canadian coalition for high blood pressure prevention and control, laboratory centre for disease control at health Canada, heart and stroke foundation of Canada. CMAJ 160(9 Suppl):S21–S28

23.

Barr JO (1999) Transcutaneous electrical nerve stimulation for pain management. In: Nelson RM, Hayes KW, Currier DP (eds) Clinical electrotherapy, 3rd edn. Conn: Appleton & Lange, East Norwalk, pp 291–354
Acknowledgments
The scientific guarantor of this publication is Giorgio De Conti, MD. The authors of this manuscript declare no relationships with any companies, whose products or services may be related to the subject matter of the article. The authors state that this work has not received any funding. Vincenzo Baldo and Silvia Cocchio kindly provided statistical advice for this manuscript. Institutional Review Board approval was not required. Patients' approval was obtained in order to enrol them in the study, and it was considered sufficient since the study was not intended to modify the patients' treatment in any way. Written informed consent was obtained from all subjects (patients) in this study. Methodology: prospective, observational, performed at one institution.
Electronic supplementary material
Below is the link to the electronic supplementary material.
Fibroadhesive subdeltoid bursa. The bursa is very thickened. Bursal distension in this case is only partial and not uniform, with many synovial laciniae that impede normal diffusion of the injected saline solution. (MPG 6640 kb)
Fibroadhesive subdeltoid bursa. The bursa is very thickened. Bursal distension in this case is only partial and not uniform, with many synovial laciniae that impede normal diffusion of the injected saline solution. (MPG 3836 kb)
Elastic subdeltoid bursa. Prompt distension of the bursa is shown, which does not appear significantly thickened or with definite thickened septa inside. (MPG 650 kb)
Fibroadhesive subdeltoid bursa. The bursa is very thickened. Bursal distension in this case is only partial and not uniform, with many synovial laciniae that impede normal diffusion of the injected saline solution. (MPG 6640 kb)
Fibroadhesive subdeltoid bursa. The bursa is very thickened. Bursal distension in this case is only partial and not uniform, with many synovial laciniae that impede normal diffusion of the injected saline solution. (MPG 3836 kb)
About this article
Cite this article
Pasquotti, G., Faccinetto, A., Marchioro, U. et al. US-guided percutaneous treatment and physical therapy in rotator cuff calcific tendinopathy of the shoulder: outcome at 3 and 12 months. Eur Radiol 26, 2819–2827 (2016) doi:10.1007/s00330-015-4102-8
Received:

Revised:

Accepted:

Published:

Issue Date:
Keywords
Calcific tendinitis of the shoulder

US-guided percutaneous treatment

Shoulder impingement

Subacromial bursal thickening

Rehabilitation