Abstract
The doses of radiation from computed tomography (CT) are relatively high, yet CT is being increasingly utilized. Furthermore, the radiation-induced lifetime risk of cancer mortality is higher at younger age. The purpose of this study was to find out whether previous CT examinations done on patients aged under 35 years were justified, and if not, whether there would have been other, more justifiable imaging modalities available. Fifty CT examinations of the head and 30 CT examinations each of the lumbar spine, cervical spine, abdomen, nasal sinuses and trauma were evaluated consecutively since the beginning of the year 2005 by using electronic patient files, the referral guidelines for imaging recommended by the European Commission and certain principles of classification. Seventy-seven per cent of the CT examinations of the lumbar spine, 36% of the head, 37% of the abdomen, 20% of the nasal sinuses and 3% of the cervical spine were unjustified. Most of these unjustified examinations could have been replaced by magnetic resonance imaging. In order to reduce utilization of ionizing radiation, both the referring practitioner and the radiologist responsible for the examination should carefully consider the justification for CT examinations and the possibility of using other imaging modalities.
This is a preview of subscription content, log in to check access.
Access options
Buy single article
Instant unlimited access to the full article PDF.
US$ 39.95
Price includes VAT for USA
Subscribe to journal
Immediate online access to all issues from 2019. Subscription will auto renew annually.
US$ 199
This is the net price. Taxes to be calculated in checkout.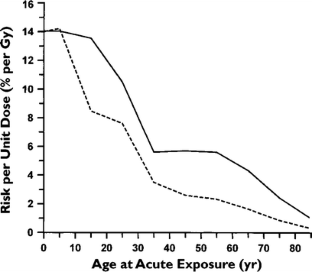 References
1.

International Commission on Radiological Protection (1977) Recommendations of the ICRP, publication 26. Pergamon, Oxford

2.

Corbett RH, Faulkner K (1998) Justification in radiation protection. Report on a meeting organized by the BIR Radiation Protection Committee in association with the European Commission, held at the British Institute of Radiology, London, 6 November 1997. Br J Radiol 71:905–907

3.

Malone JF (2008) New ethical issues for radiation protection in diagnostic radiology. Radiat Prot Dosim 129:6–12

4.

Radiation protection 118 (2001) Referral guidelines for imaging. Office for Official Publications of the European Communities, Luxembourg. http://ec.europa.eu/energy/nuclear/radioprotection/publication/doc/118_en.pdf. Accessed 8 Sept 2008

5.

Brenner DJ, Elliston CD, Hall EJ, Berdon WE (2001) Estimated risks of radiation-induced fatal cancer from pediatric CT. Am J Roentgenol 176:289–296

6.

International Commission on Radiological Protection (2007) The 2007 recommendations of the ICRP. ICRP publication 103, Elsevier

7.

United Nations Scientific Committee on the Effects of Atomic Radiation (2000) Sources and effects of ionizing radiation. UNSCEAR 2000 report to the general assembly, with scientific annexes. Vol I: sources. United Nations, New York. www.unscear.org/docs/reports/annexd.pdf. Accessed 8 Sept 2008

8.

Tenkanen-Rautakoski P (2006) Number of radiological examinations in Finland in 2005. STUK-B-STO 62. Radiation and Nuclear Safety Authority, Helsinki. www.stuk.fi/julkaisut/stuk-b/stuk-b-sto62.pdf (in Finnish). Accessed 8 Sept 2008

9.

Hall EJ, Brenner DJ (2008) Hounsfield review series. Cancer risks from diagnostic radiology. Br J Radiol 81:362–378

10.

Donnelly LF (2005) Commentary. Reducing radiation dose associated with pediatric CT by decreasing unnecessary examinations. Am J Roentgenol 184:655–657

11.

Bairstow PJ, Mendelson R, Dhillon R, Valton F (2006) Diagnostic imaging pathways: development, dissemination, implementation, and evaluation. Int J Qual Health Care 18:51–57

12.

Slovis TL, Berdon WE (2002) Session I: helical CT and cancer risk. Panel discussion. Pediatr Radiol 32:242–244

13.

Clarke JC, Cranley K, Kelly BE, Bell K, Smith PHS (2001) Provision of MRI can significantly reduce CT collective dose. Br J Radiol 74:926–931

14.

Naik KS, Ness LM, Bowker AMB, Robinson PJA (1996) Is computed tomography of the body overused? An audit of 2068 attendances in a large acute hospital. Br J Radiol 69:126–131

15.

Triantopoulou C, Tsalafoutas I, Maniatis P et al (2005) Analysis of radiological examination request forms in conjunction with justification of x-ray exposures. Eur J Radiol 53:306–311

16.

Royal College of Radiologists (1998) Making the best use of a department of clinical radiology: guidelines for doctors, 4th edn. Royal College of Radiologists, London

17.

American College of Radiology (1995) Appropriateness criteria for imaging and treatment decisions. American College of Radiology, Reston, VA

18.

Glaves J (2005) The use of radiological guidelines to achieve a sustained reduction in the number of radiographic examinations of the cervical spine, lumbar spine and knees performed for GPs. Clin Radiol 60:914–920
About this article
Cite this article
Oikarinen, H., Meriläinen, S., Pääkkö, E. et al. Unjustified CT examinations in young patients. Eur Radiol 19, 1161 (2009) doi:10.1007/s00330-008-1256-7
Received:

Revised:

Accepted:

Published:
Keywords
Computed tomography

Justification

Radiation

Radiation protection

Dose