Abstract
In the Antarctic ecosystem, leopard seals are known to be a main predator of penguins, while Weddell seals typically feed on fish and small crustaceans. In this study, we describe the observation of a Weddell seal that hunted juvenile Adélie Penguins on Inexpressible Island in the Ross Sea, Antarctica. The Weddell seal remained in the water near the edge of the sea ice and attacked young individuals. The penguins were in the late phase of molting and appeared to just venture into the water, which indicates that the individuals were unfamiliar with the water and had lower swimming ability than adults. To the best of our knowledge, this is the first video recording of Weddell seal predation on penguins and the first record on Adélie Penguins being attacked by the Weddell seals. Here, we discuss the possibility that Weddell seals could be an opportunistic predator of juvenile penguins when they are highly vulnerable.
This is a preview of subscription content, log in to check access.
Access options
Buy single article
Instant unlimited access to the full article PDF.
US$ 39.95
Price includes VAT for USA
Subscribe to journal
Immediate online access to all issues from 2019. Subscription will auto renew annually.
US$ 199
This is the net price. Taxes to be calculated in checkout.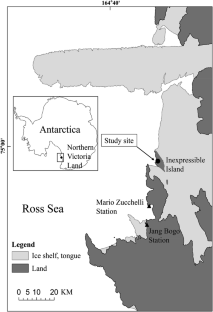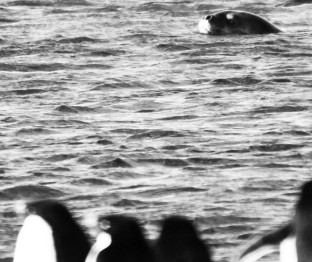 References
Ainley DG (2002) The Adélie penguin: bellwether of climate change. Columbia University Press, New York

Ainley DG, Siniff DB (2009) The importance of Antarctic toothfish as prey of Weddell seals in the Ross Sea. Antarct Sci 21:317–327

Ainley DG, Ballard G, Karl BJ, Dugger KM (2005) Leopard seal predation rates at penguin colonies of different size. Antarct Sci 17:335–340

Bombosch A, Solovyev B (2017) Weddell seal (Leptonychotes weddellii) killing Gentoo Penguin (Pygoscelis papua) at Neko Harbour, Antarctic Peninsula. Polar Biol 40:1899–1902

Bonner WN, Hunter S (1982) Predatory interactions between Antarctic fur seals, macaroni penguins and giant petrels. Br Antarct Surv Bull 56:75–79

Casaux R, Baroni A, Carlini A (1998) The diet of the Antarctic fur seal, Arctocephalus gazella, at Harmony Point, Nelson Island, South Shetland Islands: evidence of opportunistic foraging on penguins? Polar Biol 20:424–428

Casaux R, Baroni A, Ramón A (2006) The diet of the Weddell seal Leptonychotes weddellii at the Danco Coast, Antarctic Peninsula. Polar Biol 29:257–262

Charbonnier Y, Delord K, Thiebot JB (2010) King-size fast food for Antarctic fur seals. Polar Biol 33:721–724

Cobley ND, Bell G (1998) Weddell seal (Leptonychotes weddellii) feeding on Gentoo Penguins (Pygoscelis papua). Mar Mammal Sci 14:881–883

Crawford RJM, Cooper J (1996) Cape fur seals Arctocephalus pusillus catches Cape gannet Morus capensis ashore at Malgas Island. Mar Ornithol 24:53–54

du Toit M, Bartlett PA, Bester MN, Roux J-P (2004) Seabird predation by individual seals at Ichaboe Island, Namibia. S Afr J Wildl Res 34:45–54

Goetz KT, Burns JM, Hückstӓdt LA, Shero MR, Costa DP (2017) Temporal variation in isotopic composition and diet of Weddell seals in the western Ross Sea. Deep Sea Res 2(140):36–44

Hall-Aspland SA, Rogers TL (2004) Summer diet of leopard seals (Hydrurga leptonyx) in Prydz Bay, Eastern Antarctica. Polar Biol 27:729–734

Hofmeyr GJG, Bester MN (1993) Predation on king penguins by Antarctic fur seals. S Afr J Antarct Res 23:71–74

Lake S, Burton H, van den Hoff J (2003) Regional, temporal and finescale spatial variation in Weddell seal diet at four coastal locations in east Antarctica. Mar Ecol Prog Ser 254:293–305

Lyver PO, Barron M, Barton KJ, Ainley DG, Pollard A, Gordon S, McNeill S, Ballard G, Wilson PR (2014) Trends in the breeding population of Adélie Penguins in the Ross Sea, 1981–2012: a coincidence of climate and resource extraction effects. PLoS ONE 9:e91188

Moore PJ, Charteris M, Larsen EJ (2008) Notes on New Zealand mammals. 8. Predation on nesting southern royal albatrosses Diomedea epomophora by a New Zealand sea lion Phocarctos hookeri. N Z J Zool 35:201–204

Rey AR, Samaniego RS, Petracci PF (2012) New records of South American sea lion Otaria flavescens predation on southern rockhopper penguins Eudyptes chrysocome at Staten Island, Argentina. Polar Biol 35:319–322

Todd FS (1988) Weddell seal preys on Chinstrap Penguin. Condor 90:249–250
Acknowledgements
We specially thank to Wanho Im for sharing his video recordings on the Weddell seals and thank to Dr. V. Benno Meyer-Rochow for English correction. This research was supported by the 'Ecosystem Structure and Function of Marine Protected Area (MPA) in Antarctica' project (PM18060), funded by the Ministry of Oceans and Fisheries (20170336), Korea. We thank logistic help from overwintering members at Jang Bogo Station during the field seasons. This study was conducted under permission from Korean Ministry of Foreign Affairs and Trade, according to the current laws of Republic of Korea (Act on Antarctic Activities and Protection of Antarctic Environment).
Ethics declarations
Conflict of interest
The authors declare no conflicts of interest.
Research involving human participants and/or animals
This article does not contain any studies with human participants performed by any of the authors. All applicable international, national, and/or institutional guidelines for the care and use of animals were followed.
Additional information
Publisher's Note
Springer Nature remains neutral with regard to jurisdictional claims in published maps and institutional affiliations.
Electronic supplementary material
Below is the link to the electronic supplementary material.
Video recording of the attack of a Weddell seal on an Adélie Penguin in Seaview Bay, Inexpressible Island, Antarctica, on 11 February 2018 (MP4 49838 kb)
Video recording of the attack of a Weddell seal on an Adélie Penguin in Seaview Bay, Inexpressible Island, Antarctica, on 11 February 2018 (MP4 49838 kb)
About this article
Cite this article
Lee, W.Y., Jung, J., Chung, H. et al. Weddell seal feeds on Adélie Penguins in the Ross Sea, Antarctica. Polar Biol 42, 1621–1624 (2019) doi:10.1007/s00300-019-02539-8
Received:

Revised:

Accepted:

Published:

Issue Date:
Keywords
Weddell seal

Adélie penguin

Foraging behavior

Predation