Correction to: Resistance of Arctic phytoplankton to ocean acidification and enhanced irradiance
The authors regret an error in the published article, where incorrect data was used to produce Figure 2, showing the temporal development of pH over the duration of the experiment. The corrected Fig.
2
shows that the error did not affect the interpretation of nor the conclusions drawn from the present dataset. The original article has been corrected.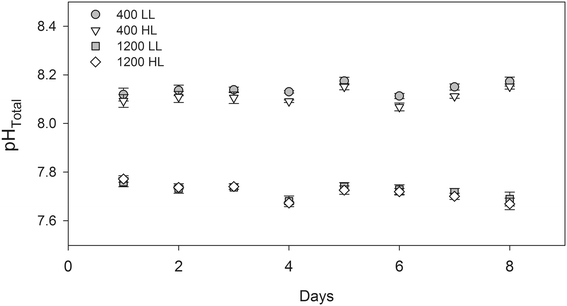 Copyright information
© Springer-Verlag GmbH Germany, part of Springer Nature 2018