Abstract
Defensins are small positively charged, antimicrobial peptides (~5 kDa in size) and some of them exhibit potent antifungal activity. We have cloned the complete cDNA containing an ORF of 243 bp of a defensin of mustard. The deduced amino acid sequence of the peptide showed more than 90% identity to the amino acid sequence of the well-characterized defensins, RsAFP-1 and RsAFP-2 of Raphanus sativus. We have generated and characterized transgenic tobacco and peanut plants constitutively expressing the mustard defensin. Transgenic tobacco plants were resistant to the fungal pathogens, Fusarium moniliforme and Phytophthora parasitica pv. nicotianae. Transgenic peanut plants showed enhanced resistance against the pathogens, Pheaoisariopsis personata and Cercospora arachidicola, which jointly cause serious late leaf spot disease. These observations indicate that the mustard defensin gene can be deployed for deriving fungal disease resistance in transgenic crops.
This is a preview of subscription content, log in to check access.
Access options
Buy single article
Instant unlimited access to the full article PDF.
US$ 39.95
Price includes VAT for USA
Subscribe to journal
Immediate online access to all issues from 2019. Subscription will auto renew annually.
US$ 199
This is the net price. Taxes to be calculated in checkout.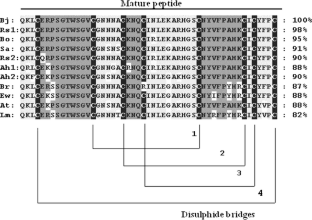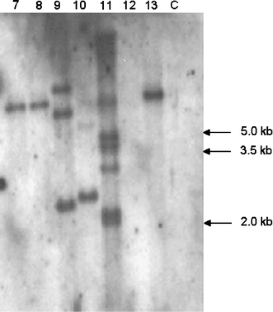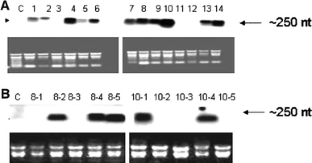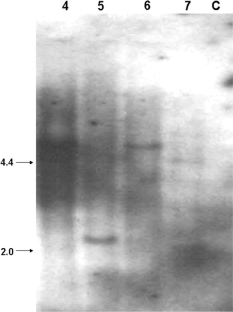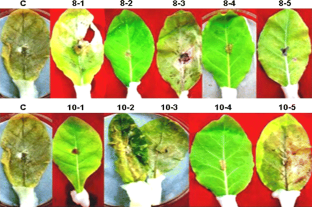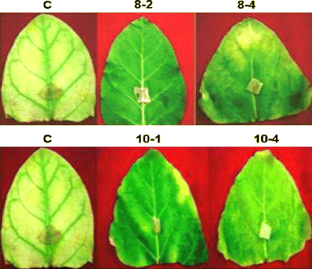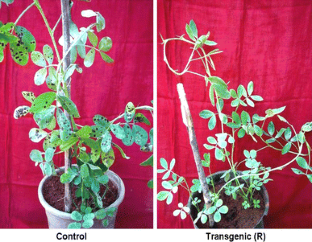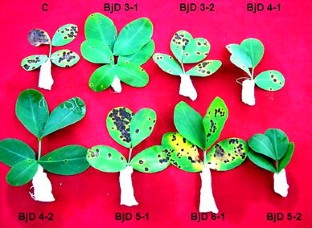 References
Aerts MGM, Thevissen K, Bresseleers SM, Sels J, Wouters P, Cammue BPA, Francois IEJA (2007) Arabidopsis thaliana plants overexpressing human beta defensin-2 are more resistant to fungal attack: functional homology between plant and human defensins. Plant Cell Rep 26:1391–1398

Chen S-C, Lin A-R, Zou Z-R (2006) Overexpression of a glucanase gene and a defensin gene in transgenic tomato enhances resistance to Ralstonia solanacearum. Russ J Plant Physiol 53:671–677

Chenault KD, Melouk HA, Payton ME (2005) Field reaction to Sclerotinia blight among transgenic peanut lines containing antifungal genes. Crop Sci 45:511–515

Gao AG, Hakimi SM, Mittanck CA, Wu Y, Woerner BM, Stark DM, Shah DM, Liang J, Rommens CM (2000) Fungal pathogen protection in potato by expression of a plant defensin peptide. Nature Biotechnol 18:1307–1310

Hong JK, Hwang BK (2005) Induction enhanced disease resistance and oxidative stress tolerance by overexpression of a pepper basic PR1 gene in Arabidopsis. Physiol Plant 124:267–277

Horsch RB, Fry JE, Hoffman NL, Eichholtz D, Rogers SG, Fraley RT (1985) A simple and general method for transferring genes into plants. Science 227:1229–1231

Kanzaki H, Nirasawa S, Saitoh H, Ito M, Nishihara M, Terauchi R, Nakamura I (2002) Overexpression of the wasabi defensin gene confers enhanced resistance to blast fungus (Magnaporthe grisea) in transgenic rice. Theor Appl Genet 105:809–814

Kesarwani M, Azam M, Natarajan K, Mehta A, Datta A (2000) Oxalate decarboxylase from Collybia velutipes: Molecular cloning and its overexpression to confer resistance to fungal infection in transgenic tobacco and tomato. J Biol Chem 275:7230–7238

Kishore GK, Pande S, Podile AR (2005) Chitin-supplemented foliar application of Serratia marcescens GPS 5 improves control of late leaf spot disease of groundnut by activating defence-related enzymes. J Phytopathol 153:169–175

Lay FT, Anderson MA (2005) Defensins-Components of innate immunity in plants. Curr Prot Pept Sci 6:85–101

Lee SC, Hwang BK (2006) CASAR82A, a pathogen induced pepper SAR8.2 exhibits antifungal activity and its overexpression enhances disease resistance and stress tolerance. Plant Mol Biol 61:95–109

Lee SC, Kim SH, An SH, Yi SY, Hwang BK (2006) Identification and functional expression of the pepper pathogen induced gene, CAPIP2, involved in disease resistance and drought and salt tolerance. Plant Mol Biol 62:151–164

Li QS, Lawrence CB, Xing H-Y, Babbitt RA, Bass WT, Maiti IB, Everett NP (2001) Enhanced disease resistance conferred by expression of an antimicrobial magainin analog in transgenic tobacco. Planta 212:635–639

Liang H, Maynard CA, Allen RD, Powell WA (2001) Increased Septoria musiva resistance in transgenic hybrid poplar leaves expressing a wheat oxalate oxidase gene. Plant Mol Biol 45:619–629

Livingstone DM, Hampton JL, Phipps PM, Grabau EA (2005) Enhancing resistance to Sclerotinia minor in peanut by expressing a barley oxalate oxidase Gene. Plant Physiol 137:1354–1362

Mora AA, Earle ED (2001) Resistance to Alternaria brassicicola in transgenic broccoli expressing a Trichoderma harzianum endochitinase gene. Mol Breed 8:1–9

Olli S, Kirti PB (2006) Cloning, characterization and antifungal activity of defensin Tfgd1 from Trigonella foenum-graecum L. J Biochem Mol Biol 39:278–283

Parashina EV, Serdobinskii LA, Kalle EG, Lavorova NV, Avetisov VA, Lunin VG, Naroditskii BS (2000) Genetic engineering of oilseed rape and tomato plants expressing a radish defensin gene. Russ J Plant Physiol 47:417–423

Park HC, Kang YH, Chun HJ, Koo JC, Cheong YH, Kim CY, Kim MC, Chung WS, Kim JC, Yoo JH, Koo YD, Koo SC, Lim CO, Lee SY, Cho MJ (2002) Characterization of a stamen-specific cDNA encoding a novel plant defensin in Chinese cabbage. Plant Mol Biol 50:57–68

Rohini VK, Sankara Rao K (2001) Transformation of peanut (Arachis hypogaea L.) with tobacco chitinase gene: variable response of transformants to leaf spot disease. Plant Sci 160:883–892

Sambrook J, Fritsch EF, Maniatis T (1989) Molecular cloning: a laboratory manual, 2nd edn. Cold Spring Harbor Laboratory Press, New York

Sarowar S, Kim JJ, Kim EN, Kim KD, Hwang BK, Islam R, Shin JH (2005) Overexpression of a pepper basic pathogenesis related protein 1 gene in tobacco plants enhances resistance to heavy metal and pathogen stresses. Plant Cell Rep 24:216–224

Sohn KH, Lee SC, Jung HW, Hong JK, Hwang BK (2006) Expression and functional roles of the pepper pathogen induced transcription factor RAV1 bacterial disease resistance and drought and salt tolerance. Plant Mol Biol 61:897–915

Song X, Wang J, Wu F, Li X, Teng M, Gong W (2005) cDNA cloning, functional expression and antifungal activities of a dimeric plant defensin SPE10 from Pachyrrhizus erosus seeds. Plant Mol Biol 57:13–20

Song X, Zhaocai Z, Wang J, Wu F, Gong W (2004) Purification, characterization and preliminary crystallographic studies of a novel plant defensin from Pachyrrhizus erosus seeds. Acta Crystallographica D 60:1121

Subrahmanyam P, McDonald D, Gibbons RW, Nigam SN, Nevill DJ (1982) Resistance to rust and late leaf spot diseases in some genotypes of Arachis hypogaea. Peanut Sci 9:6–10

Swathi Anuradha T, Jami SK, Datla RS, Kirti PB (2006) Genetic transformation of peanut (Arachis hypogaea L) using cotyledonary node as explant and a promoterless gus::nptII fusion vector. J Biosci 31:1–12

Swathi Anuradha T, Jami SK, Beena MR, Kirti PB (2008) Cotyledonary node and embryo axes as explants in legume transformation with special reference to peanut. In: Kirti PB (ed) Handbook of new technologies for genetic improvement of legumes. CRC Press, Boca Raton, pp 253–271

Terras FR, Eggermont K, Kovalega V, Raikhel NV, Osborn RW, Kester A, Rees SB, Torrekens S, Van Leuven F, Vanderleyden J (1995) Small cysteine-rich antifungal proteins from radish: their role in host defense. Plant Cell 7:573–588

Thevissen K, Kristensen HK, Thomma BPHJ, Cammue BPA, François IEJA (2007) Therapeutic potential of antifungal plant and insect defensins. Drug Discovery Today 12:966–971

Thomma BPHJ, Cammue BPA, Thevissen K (2002) Plant defensins. Planta 216:193–202

Wang YP, Nowak G, Culley D, Hadwiger LA, Fristensky B (1999) Constitutive expression of pea defense gene DRR206 confers resistance to blackleg (Leptosphaeria maculans) disease in transgenic canola (Brassica napus). Mol Plant Microbe Interact 12:410–418

Yamamoto T, Iketani H, Ieki H, Nishizawa Y, Notsuka K, Hibi T, Hayashi T, Matsuta N (2000) Transgenic grapevine plants expressing a rice chitinase with enhanced resistance to fungal pathogens. Plant Cell Rep 19:639–646

Zhang S, Reddy MS, Kokalis-Burelle N, Wells LW, Nightingale SP, Kloepper JW (2001) Lack of induced systemic resistance in peanut to late leaf spot disease by plant growth promoting rhizobacteria and chemical elicitors. Plant Disease 85:879–884
Acknowledgments
This work was supported by a research grant from the Andhra Pradesh-Netherlands Biotechnology Program administered by the Institute of Public Enterprise, Osmania University Campus, Hyderabad. Thanks are due to the Head, Department of Plant Sciences for facilities provided by the UGC-SAP, DST-FIST, and COSIST etc. SKJ and KD are grateful to the Council of Scientific and Industrial Research, Government of India for Research Fellowships. SKJ and KD received the Research Fellowships from the Council of Scientific and Industrial Research, Government of India.
Additional information
Communicated by A. Atanassov.
About this article
Cite this article
Swathi Anuradha, T., Divya, K., Jami, S.K. et al. Transgenic tobacco and peanut plants expressing a mustard defensin show resistance to fungal pathogens. Plant Cell Rep 27, 1777–1786 (2008) doi:10.1007/s00299-008-0596-8
Received:

Revised:

Accepted:

Published:

Issue Date:
Keywords
Mustard defensin

Transgenic tobacco

Transgenic peanut

Fusarium moniliforme
Phytophthora parasitica pv. nicotianae

Leaf spot disease