Abstract
Muscovy duck reovirus (MDRV) is highly pathogenic to young Muscovy ducklings. Although MDRV infection results in ducklings' acute watery diarrhea, the effect of MDRV infection on the composition of host's intestinal microbiota remains poorly understood. This study was conducted to investigate the impacts of MDRV on the composition of Muscovy ducklings' intestinal bacterial community. Three-day-old Muscovy ducklings were inoculated with either the virulent MDRV strain MW9710 or sterile Hank's solution, respectively. The cecal microbiota was analyzed between control and mock MDRV-infected ducklings using Illumina MiSeq sequencing at 6 dpi and 17 dpi, respectively. The results indicated that MDRV infection damaged the intestinal mucosa. In addition, MDRV infection caused severe perturbations of gut microbiota by decreasing microbial richness, altering the abundance of certain genera of the gut microbiota at 6 dpi. Specifically, the relative abundance of short chain fatty acids-producing bacteria (including Shuttleworthia, Streptococcus, and Ruminococcus) was reduced in MDRV-infected ducklings than those of control group, whereas, with an enrichment of Enterobacteriaceae (including Plesiomonas, Escherichia_Shigella and Proteus). Furthermore, microbiota analysis showed that the gut microbiota dysbiosis caused by MDRV infection was basically recovered at 17 dpi. Collectively, this study demonstrated that the gut microbiota of Muscovy ducklings were altered due to MDRV infection, mainly featuring as a net loss of beneficial bacteria and a compensatory proliferation of pathogenic bacteria, which may lead to severe pathology to the intestinal mucosa, and ultimately acute diarrhea. These results will provide insights into the pathology of MDRV infection.
This is a preview of subscription content, log in to check access.
Access options
Buy single article
Instant unlimited access to the full article PDF.
US$ 39.95
Price includes VAT for USA
Subscribe to journal
Immediate online access to all issues from 2019. Subscription will auto renew annually.
US$ 199
This is the net price. Taxes to be calculated in checkout.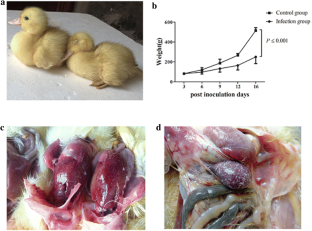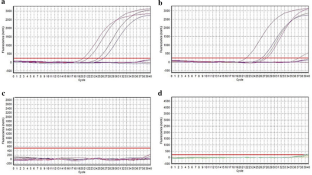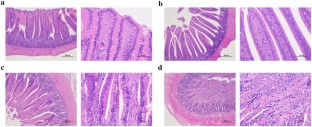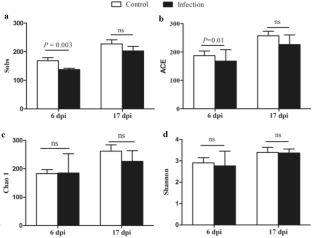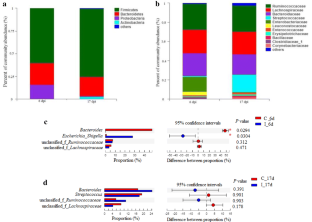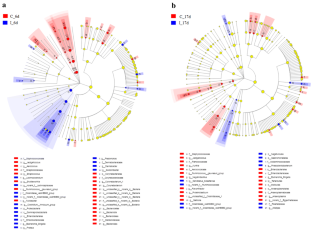 References
1.

Lu HF, Zhang CX, Qian GR, Hu XJ, Zhang H, Chen CL, Liang WF, Gao H, Yang YM, Li LJ (2014) An analysis of microbiota-targeted therapies in patients with avian influenza virus subtype H7N9 infection. BMC Infect Dis 14:359

2.

Hu QL, Chen SY, Jiang B, Cheng XX, Lin TL, Li YY, Cheng YQ (2000) Discovery of the pathogen of Muscovy duck liver white spots disease. Fujian J Anim Husb Vet 22:1–3

3.

Hu QL, Chen SY, Lin FQ, Cheng XX, Lin TL, Jiang B, Chen SL, Cheng YQ, Li YY, Zhu XL (2004) The identification of Muscovy duck reovirus. Chin J Virol 20:242–248

4.

Kamada N, Chen GY, Inohara N, Núñez G (2013) Control of pathogens and pathobionts by the gut microbiota. Nat Immunol 14(7):685–690

5.

Sommer F, Bäckhed F (2013) The gut microbiota—masters of host development and physiology. Nat Rev Microbiol 11:227–238

6.

Qin J, Li R, Raes J, Arumugam M, Burgdor KS, Manichanh C, Nielsen T, Pons N, Levenez F, Yamada T, Mende DR, Li JH, Xu JM, Li SC, Li DF, Cao JJ, Wang B, Liang HQ, Zheng HS, Xie YL, Tap J, Lepage P, Bertalan M, Batto JM, Hansen T, Paslier DL, Linneberg A, Nielsen HB, Pelletier E, Renault P, Sicheritz-Ponten T, Turner K, Zhu HM, Yu C, Li ST, Jian M, Zhou Y, Li YR, Zhang XQ, Li SG, Qin N, Yang HM, Wang J, Brunak S, Doré J, Guarner F, Kristiansen K, Pedersen O, Parkhill J, Weissenbach J, Bork P, Ehrlich SD, Wang J (2010) A human gut microbial gene catalogue established by metagenomic sequencing. Nature 464:59–65

7.

Nicholson JK, Holmes E, Kinross J, Remy B, Glenn G, Wei J, Sven P (2012) Host-gut microbiota metabolic interactions. Science 336:1262–1267

8.

Franchi L, Kamada N, Nakamura Y, Burberry A, Kuffa P, Suzuki S, Shaw MH, Kim YG, Núñez G (2012) NLRC4-driven production of IL-1β discriminates between pathogenic and commensal bacteria and promotes host intestinal defense. Nat Immunol 13:449–456

9.

Clemente JC, Ursell LK, Parfrey LW, Knight R (2012) The impact of the gut microbiota on human health: an integrative view. Cell 148:1258–1270

10.

Pfeiffer JK, Virgin HW (2016) Transkingdom control of viral infection and immunity in the mammalian intestine. Science 351(6270):aad5872

11.

Perumbakkam S, Hunt HD, Cheng HH (2014) Marek's disease virus influences the core gut microbiome of the chicken during the early and late phases of viral replication. FEMS Microbiol Ecol 90:300–312

12.

Yitbarek A, Weese JS, Alkie TN, Parkinson J, Sharif S (2017) Influenza A virus subtype H9N2 infection disrupts the composition of intestinal microbiota of chickens. FEMS Microbiol Ecol 94:fix165

13.

Reyon D, Tsai SQ, Khayter C, Foden JA, Sander JD, Joung JK (2012) FLASH assembly of TALENs for high-throughput genome editing. Nat Biotechnol 30:460–465

14.

Segata N, Izard J, Waldron L, Gevers D, Miropolsky L, Garrett WS, Huttenhower C (2011) Metagenomic biomarker discovery and explanation. Genome Biol 12:R60

15.

Dunkley KD, Dunkley CS, Njongmeta NL, Callaway TR, Hume ME, Kubena LF, Nisbet DJ, Ricke SC (2007) Comparison of in vitro fermentation and molecular microbial profiles of high-fiber feed substrates incubated with chicken cecal inocula. Poult Sci 86:801–810

16.

Yeoman CJ, Chia N, Jeraldo P, Sipos M, Goldenfeld ND, White BA (2012) The microbiome of the chicken gastrointestinal tract. Anim Health Res Rev 13:89–99

17.

Yu H, Zhou T, Gong JH, Young C, Su XJ, Li XZ, Zhu HH, Tsao R, Yang R (2010) Isolation of deoxynivalenol-transforming bacteria from the chicken intestines using the approach of PCR-DGGE guided microbial selection. BMC Microbiol 10:182

18.

Waite DW, Eason DK, Taylor MW (2014) Influence of hand rearing and bird age on the fecal microbiota of the critically endangered kakapo. Appl Environ Microb 80:4650–4658

19.

Wu YJ, Liu ZN, Zhu EP, Li M, Jiang HH, Luo Y, Wang QX, Wu XP, Wu BC, Huang YF (2019) Changes in the small intestine mucosal immune barrier in Muscovy ducklings infected with Muscovy duck reovirus. Vet Microbiol 233:85–92

20.

Waite DW, Taylor MW (2015) Exploring the avian gut microbiota: current trends and future directions. Front Microbiol 6:673

21.

Liu JQ, Wang YH, Fang XT, Xie M, Zhang YS, Hou SS, Chen H, Chen GH, Zhang CL (2017) Dietary energy level affects the composition of cecal microbiota of starter Pekin ducklings. Czech J Anim Sci 63:24–31

22.

Macia L, Thorburn AN, Binge LC, Marino E, Mackay CR (2012) Microbial influences on epithelial integrity and immune function as a basis for inflammatory diseases. Immunol Rev 245:164–176

23.

Singh N, Gurav A, Sivaprakasam S, Brasy E, Padia R, Shi HD, Thangaraju M, Prasad PD, Manicassamy S, Munn DH, Lee JR, Offermanns S, Ganapathy V (2014) Activation of the receptor (Gpr109a) for niacin and the commensal metabolite butyrate, suppresses colonic inflammation and carcinogenesis. Immunity 40(1):128–139

24.

Kles KA, Chang EB (2006) Short-chain fatty acids impact on intestinal adaptation, inflammation, carcinoma, and failure. Gastroenterology 130(2 Suppl):S100–S105

25.

Ma XX, Wang Q, Li HM, Xu CT, Cui N, Zhao XM (2017) 16S rRNA genes Illumina sequencing revealed differential cecal microbiome in specific pathogen free chickens infected with different subgroup of avian leukosis viruses. Vet Microbiol 207:195–204

26.

Manges AR, Labbe A, Loo VG, Atherton JK, Behr MA, Masson L, Tellis PA, Brousseau R (2010) Comparative metagenomic study of alterations to the intestinal microbiota and risk of nosocomial Clostridum difficile—associated disease. J Infect Dis 202(12):1877–1884

27.

Chen XQ, Zheng M, Lin FQ, Cheng XX, Xiao SF, Chen SY, Chen SL (2019) Impacts of novel duck reovirus infection on the composition of intestinal microbiota of Muscovy ducklings. Microb Pathog 137:103764

28.

Carvalho FA, Koren O, Goodrich JK, Johansson ME, Nalbantoglu I, Aitken JD, Su YJ, Chassaing B, Walters WA, González A, Clemente JC, Cullender TC, Barnich N, Darfeuille-Michaud A, Vijay-Kumar M, Knight R, Ley RE, Gewirtz AT (2012) Transient inability to manage proteobacteria promotes chronic gut inflammation in TLR5-deficient mice. Cell Host Microbe 12(2):139–152

29.

Morgan XC, Tickle TL, Sokol H, Gevers D, Devaney KL, Ward DV, Reyes JA, Shah SA, LeLeiko N, Snapper SB, Bousvaros A, Korzenik J, Sands BE, Xavier RJ, Huttenhower C (2012) Dysfunction of the intestinal microbiome in inflammatory bowel disease and treatment. Genome Biol 13(9):R79
Acknowledgements
This work was supported by Grants sponsored by the Fujian Public Welfare Project (2018R1023-16, 2016R1022-6).
Ethics declarations
Conflicts of interest
The authors declare no conflict of interest.
Ethics Approval
The animal research reported here was approved by the Animal Care and Use Committee of the Institute of Animal Husbandry and Veterinary Medicine, Fujian Academy of Agriculture Sciences. All procedures were carried out in accordance with the regulations and policies governed by the committee.
Additional information
Publisher's Note
Springer Nature remains neutral with regard to jurisdictional claims in published maps and institutional affiliations.
About this article
Cite this article
Chen, X., Zheng, M., Huang, M. et al. Muscovy Duck Reovirus Infection Disrupts the Composition of Intestinal Microbiota in Muscovy Ducklings. Curr Microbiol (2020). https://doi.org/10.1007/s00284-019-01865-8
Received:

Accepted:

Published: