Successful treatment of monomorphic epitheliotropic intestinal T cell lymphoma with pralatrexate
Dear Editor,
A 72-year-old male was admitted to our hospital because of ileum perforation, and emergency surgery was performed. He was diagnosed with type II enteropathy-associated T cell lymphoma (EATL; Fig.
1
a–f); he underwent chemotherapy and achieved complete remission (CR). However, the lymphoma recurred with bowel obstruction after 21 months. Operative resection of the intestinal tumor and chemotherapy were performed, following which second CR was achieved.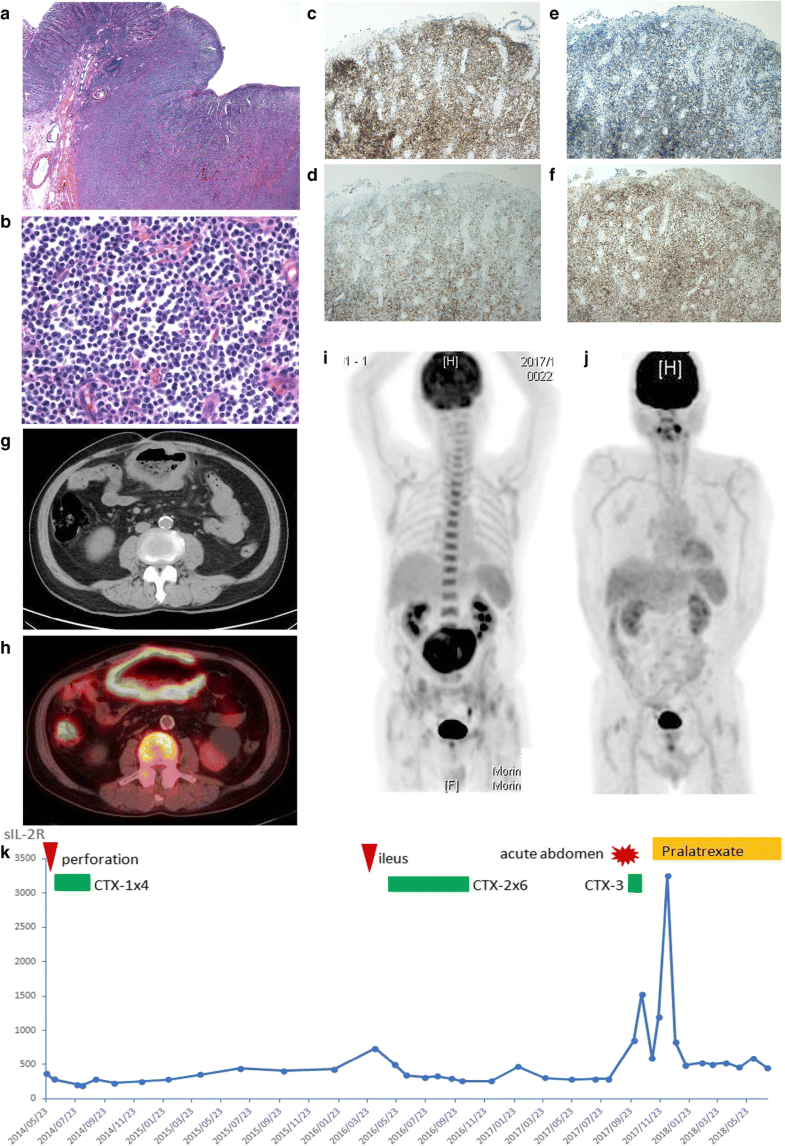 Notes
Compliance with ethical standards
Conflict of interest
The authors declare that they have no conflict of interest.
Copyright information
© Springer-Verlag GmbH Germany, part of Springer Nature 2018