This is a preview of subscription content, log in to check access.
Access options
Buy single article
Instant unlimited access to the full article PDF.
US$ 39.95
Price includes VAT for USA
Subscribe to journal
Immediate online access to all issues from 2019. Subscription will auto renew annually.
US$ 99
This is the net price. Taxes to be calculated in checkout.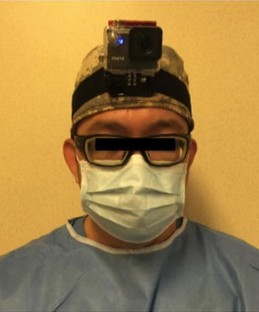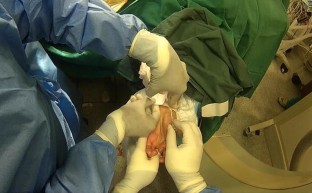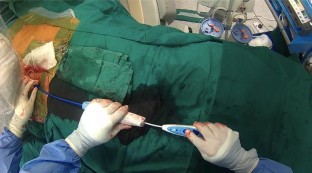 References
1.

Lee CK, Kim Y, Lee N, Kim B, Kim D, Yi S. Feasibility Study of Utilization of Action Camera, GoPro Hero 4, Google Glass and Panasonic HX-A100 in Spine Surgery. Spine (Phila Pa 1976). 2016 Jun 17. [Epub ahead of print].

2.

Paro JA, Nazareli R, Gurjala A, Berger A, Lee GK. Video-based self-review: comparing Google Glass and GoPro technologies. Ann Plast Surg. 2015;74(Suppl 1):S71–4.

3.

Graves SN, Shenaq DS, Langerman AJ, Song DH. Video capture of plastic surgery procedures using the GoPro HERO 3+. Plast Reconstr Surg Glob Open. 2015;3(2):e312.

4.

Warrian KJ, Ashenhurst M, Gooi A, Gooi P. A novel combination point-of-view (POV) action camera recording to capture the surgical field and instrument ergonomics in oculoplastic surgery. Ophthal Plast Reconstr Surg. 2015;31(4):321–2.
Declaration
I hereby declare that the manuscript, including related data, figures and tables, has not been published previously and that the manuscript is not under consideration elsewhere. I also declare that I do not have any financial conflict of interest with regard to the subject submitted.
Ethics declarations
Conflict of interest
I also declare that I have no conflict of interest related to this manuscript.
Electronic supplementary material
Below is the link to the electronic supplementary material.
Recorded POV clip at (1080p 30 frames per second) during deployment of one of the endoanchors (Fig. 3), for training purpose. The operator inserted the endoanchor applicator into the steerable sheath up to the white marker (4 second mark). After confirming good positioning of the applicator against the aortic wall (5 second mark) released the endoanchor by depressing and holding down the console button (13-15 second mark). The light indicator showed a "solid" forward arrow sign (15 second mark), indicating successful deployment. The applicator was then removed under fluoroscopic guidance (16-21 second mark). This video showed the usefulness of POV cameras in capturing aspects of the procedure not shown on fluoroscopy and allowed for correlation by the trainees (MOV 36719 kb)
Recorded POV clip at (1080p 30 frames per second) during deployment of one of the endoanchors (Fig. 3), for training purpose. The operator inserted the endoanchor applicator into the steerable sheath up to the white marker (4 second mark). After confirming good positioning of the applicator against the aortic wall (5 second mark) released the endoanchor by depressing and holding down the console button (13-15 second mark). The light indicator showed a "solid" forward arrow sign (15 second mark), indicating successful deployment. The applicator was then removed under fluoroscopic guidance (16-21 second mark). This video showed the usefulness of POV cameras in capturing aspects of the procedure not shown on fluoroscopy and allowed for correlation by the trainees (MOV 36719 kb)
About this article
Cite this article
Pua, U., Kwan, J. & Tan, G.W.L. The IR Point of View: Action Cameras for IR Action. Cardiovasc Intervent Radiol 40, 639–641 (2017). https://doi.org/10.1007/s00270-016-1542-8
Received:

Accepted:

Published:

Issue Date:
Keywords
Action Camera

Wearable Camera

Transradial Access

Sport Enthusiast

GoPro Hero