Abstract
Background
Lung hydatid disease is an endemic problem in Mediterranean countries, and the ideal surgical management for it is still debated. In this prospective study, we aimed to evaluate the feasibility and safety of thoracoscopy in patients with lung hydatid disease. We studied the advantages of thoracoscopic procedure over posterolateral thoracotomy.
Methods
A total of 32 patients with an uncomplicated, unilateral lung hydatid cyst were subjected to surgical treatment over a period of 5 years. Of the 32 patients, 18 were treated with thoracotomy and 14 with thoracoscopy. Observations were made with regard to duration and ease of operation, complications, hospital stay, return to activity, and recurrence.
Results
The mean operative duration in the thoracoscopy group was 95.21 min compared to 137.77 min in thoracotomy group (P < 0.0001). Postoperative analgesia requirement was less in the thoracoscopic group (mean 4.92 days) compared to that in the thoracotomy group (mean 13.94 days; P < 0.0001). The intercostal drain was removed earlier in the thoracoscopic group (mean 5 days) than in the thoracotomy group (mean 8.83 days; P < 0.0001). The postoperative hospital stay was 8.35 days (mean) in thoracoscopic group and 18.77 days in the thoracotomy group (P < 0.0001). The most serious morbidity was wound infection, with three cases (16.66%) in the thoracotomy group and one (7.11%) in the thoracoscopy group. There was no operative mortality and no recurrence during the follow-up period.
Conclusions
We strongly recommend the use of thoracoscopy as a primary tool for the management of uncomplicated, unilateral lung hydatid disease. Thoracoscopy offers a great advantage over open thoracotomy in terms of very low morbidity.
This is a preview of subscription content, log in to check access.
Access options
Buy single article
Instant unlimited access to the full article PDF.
US$ 39.95
Price includes VAT for USA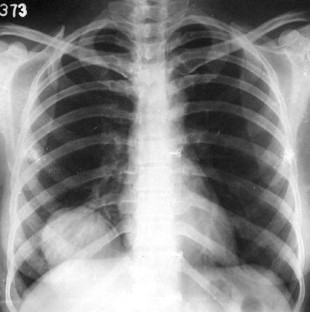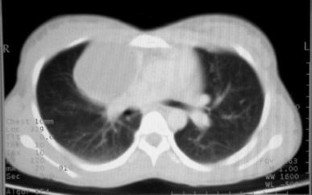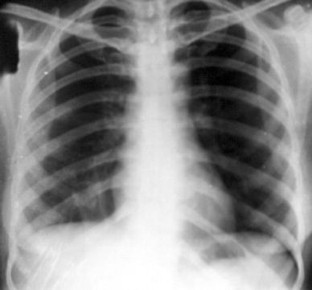 References
1.

Chatterjee KD (1980) Phylum platyhelminthes: class cestoidean. In: Chatterjee KD (ed) Parasitology. Chatterjee Medical Publishers, Calcutta, pp 121–126

2.

Chiodini P (2004) Parasitic infections. In: Russell RC, Norman SW, Christopher JK (eds) Bailey and Love's short practice of surgery. Hodder Arnold, London, pp 165–168

3.

William KJ, Christopher SG, Daar AS (2000) Hydatid disease. In: Morris PJ, Wood CW (eds) Oxford textbook of surgery. Oxford University Press, Oxford, pp 3298–3304

4.

Chang C, Rege RV (2005) Minimally invasive surgery. In: Townsend CM, Beauchamp RD, Evers BM et al (eds) Sabiston textbook of surgery. Saunders, Philadelphia, pp 465–470

5.

Celik M, Halezeroglu S, Senol C et al (1998) Video assisted thoracoscopic surgery: experience with 341 cases. Eur J Cardiothorac Surg 14:113–116

6.

Saidi F (2001) Echinococcal cysts: etiology, diagnosis, complications and medical and surgical treatment. In: Baker RJ, Fischer JE (eds) Mastery of surgery. Lippincott Williams & Wilkins, Philadelphia, pp 1082–1099

7.

Parelkar SV, Gupta RK, Shah H et al (2009) Experience with video assisted thoracoscopic removal of pulmonary hydatid cysts in children. J Pediatr Surg 44:836–841

8.

Chowbey PK, Shah S, Khullar R et al (2003) Minimal access surgery for hydatid cyst disease: laparoscopic, thoracoscopic and retroperitoneoscopic approach. J Laparoendosc Adv Surg Tech 13:159–165
Electronic supplementary material
Below is the link to the electronic supplementary material.
About this article
Cite this article
Mehta, K.D., Gundappa, R., Contractor, R. et al. Comparative Evaluation of Thoracoscopy Versus Thoracotomy in the Management of Lung Hydatid Disease. World J Surg 34, 1828–1831 (2010). https://doi.org/10.1007/s00268-010-0581-6
Keywords
Hydatid Cyst

Hydatid Disease

Praziquantel

Posterolateral Thoracotomy

Residual Cavity