Abstract
Recovery planning is a key component of many threatened species conservation initiatives and can be a powerful awareness raising tool. One of the largest impediments to conservation efforts in the Pacific region however, is the lack of ecological data and its subsequent effects on the development of feasible and useful recovery plans for threatened species. Without these plans, the understaffed, underfunded and often technically ill-equipped conservation agencies face huge difficulties in planning, prioritizing and conducting conservation activities to adequately protect biodiversity. The Fiji sago palm, Metroxylon vitiense, is an endemic endangered palm species whose survival is heavily dependent on a feasible species recovery plan. It is geographically restricted and threatened by habitat destruction and overexploitation for thatch for the tourism industry and palm heart consumption by local consumers. Despite its threatened status, M. vitiense is not currently protected by national or international legislation. Recent field surveys and extensive stakeholder consultation have resulted in the production of a species recovery plan highlighting the importance of the species and advocating sustainable harvesting rather than complete bans to promote conservation. This article summarizes the recovery plan and its current effects on the status of M. vitiense in Fiji. We also discuss the role of different stakeholders in the conservation of M. vitiense, including the absence of significant behavioral changes by the largest consumer - the tourism industry, and the importance of recovery plans for biodiversity conservation in the Pacific.
This is a preview of subscription content, log in to check access.
Access options
Buy single article
Instant unlimited access to the full article PDF.
US$ 39.95
Price includes VAT for USA
Subscribe to journal
Immediate online access to all issues from 2019. Subscription will auto renew annually.
US$ 99
This is the net price. Taxes to be calculated in checkout.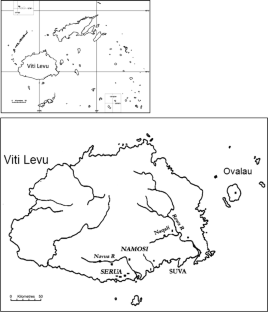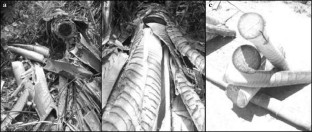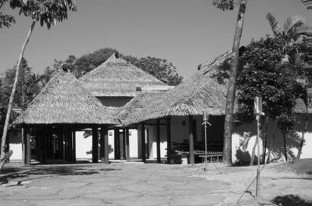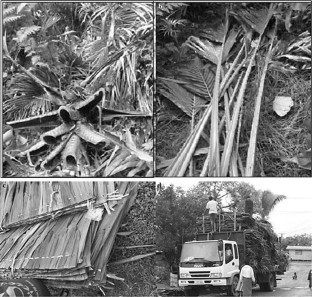 References
Baines G, Hviding E (1992) Traditional environmental knowledge from the Marovo area of the Solomon Islands. In: Johnson M (ed) Lore. Capturing traditional environmental knowledge. Dene Cultural Institute and the International Development Institute, Ottawa, pp 91–110

Boersma PD, Kareira P, Fagan WF, Clark JA, Hoekstra JM (2001) How good are endangered species recovery plans. Bioscience 51:643–649

Bottrill MC, Walsh JC, Watson JEM, Joseph LN, Ortega-Argueta A, Possingham HP (2011) Does recovery planning improve the status of threatened species? Biological Conservation 144:1595–1601

Clark JA, Hoekstra JM, Boersma PD, Kareiva P (2002) Improving U.S. Endangered Species Act recovery plans: key findings and recommendations of the SCB Recovery Plan Project. Conservation Biology 16:1510–1519

Cox PA, Elmqvist T (1991) Indigenous control of tropical rainforest reserves: an alternative strategy for conservation. Ambio 20:317–321

Geddes WR (2000) Deuba: a study of a Fijian village. Institute of Pacific Studies, University of the South Pacific, Suva

GoF (1993) The National Environment Strategy: Fiji. Government of Fiji and the World Conservation Union, Suva, p 102

Gruber JS (2010) Key principles of community-based natural resource management: a synthesis and interpretation of identified approaches for managing the commons. Environmental Management 45:52–66

Hunnam P (2002) Lessons in conservation for people and projects in the Pacific Islands region. United Nations Development Programme, New York

Kier G, Kreft H, Lee TM, Jetz W, Ibisch PL, Nowicki C, Mutke J, Barthlott W (2009) A global assessment of endemism and species richness across island and mainland regions. Proceedings of the National Academy of Natural Sciences USA 106:9322–9327

Kingsford RT, Watson JEM, Lundquist CJ, Venter O, Hughes L, Johnston EL, Atherton J, Gawelm M, Keith DA, Mackey BG, Morley C, Possingham HP, Raynor B, Recher HF, Wilson KA (2009) Major conservation policy issues for biodiversity in Oceania. Conservation Biology 23:834–840

Kueffer C, Daehler CC, Torres-Santana CW, Lavergne C, Meyer J-Y, Otto R, Silva L (2010) A global comparison of plant invasions on oceanic islands. Perspectives in Plant Ecology, Evolution and Systematics 12:145–161

Lees A, Siwatibau S (2009) Strategies for effective and just conservation: the Austral Foundation's review of conservation in Fiji. Current Conservation 4:21–23

McClatchey WC, Cox PA (1992) Use of Sago Palm Metroxylon warburgii in the Polynesian Island, Rotuma. Economic Botany 46:305–309

McClatchey W, Manner HI, Elevitch CR (2005) Metroxylon amicarum, M. paulcoxii, M. sagu, M. salomonense, M. vitiense, and M. warburgii (sago palm). In: Elevitch CR (ed) Species profiles for Pacific Island agroforestry. Permanent Agriculture Resources (PAR), Holualoa

Mittermeier RA, Gil PR, Hoffman M, Pilgrim J, Brooks T, Mittermeier CG, Lamoreux J, da Fonseca GAB (2004) Hotspots revisited: earth's biologically richest and most threatened terrestrial ecoregions. Agrupación Sierra Madre, Mexico City

Morrison C, Buckley R (2010) Oceania. In: Buckley R (ed) Conservation tourism. CABI Publishing, Cambridge, pp 78–87

Morrison C (in press) Impacts of tourism on threatened species in the Pacific: a review. Pacific Conservation Biology

NFMV (2008a) Notes on the Threatened Status of Soga, the Fiji Sago Palm Metroxylon vitiense. NatureFiji-MareqetiViti, Unpublished Report available from NatureFiji-MareqetiViti

NFMV (2008b) Fiji Sago Palm Conservation and Sustainable Utilisation Project—Report on Phase 1. NatureFiji-MareqetiViti, Unpublished Report available from NatureFiji-MareqetiViti

NFMV (2008c) A Report on the Edible Palm Heart Trade of the Fiji Sago Palm Metroxylon vitiense. NatureFiji-MareqetiViti. Unpublished Report available from NatureFiji-MareqetiViti

NFMV (2008d) Guidelines for the Sustainable Harvesting of the Fiji Sago Palm. NatureFiji-MareqetiViti, Unpublished Report available from NatureFiji-MareqetiViti

NFMV (2010) Soga: Fiji Sago Palm Metroxylon vitiense Recovery Plan 2010-2015. NatureFiji-MareqetiViti Report Number 2010/06

Raynor B, Kostka M (2003) Back to the future: using traditional knowledge to strengthen biodiversity conservation in Pohnpei, Federated States of Micronesia. Ethnobotany Reasearch and Applications 1:55–63

Rounds I (2007) Conservation, management and ethnobotany of Sago (Metroxylon vitiense) in South East Viti Levu, Fiji Islands. MSc Thesis, University of the South Pacific, Fiji

Schwartz MW (2008) The performance of the Endangered Species Act. Annual Review of Ecology Evolution and Systematics 39:279–299

Seeman B (1862) Viti: an account of a government mission to Vitian or Fijian Islands in the years 1860–61. Cambridge. (Reprinted in 1973), Colonial History Series No. 85

Shearman PL, Ash J, Mackey B, Bryan JE, Lokes B (2009) Forest conversion and degradation in Papua New Guinea 1972–2002. Biotropica 41:379–390

Southern W (1986) The late Quaternary environmental history of Fiji. PhD. Thesis Australian National University, Canberra

Taylor MFJ, Suckling KF, Rachlinski JJ (2005) The effectiveness of the Endangered Species Act: a quantitative analysis. Bioscience 55:360–367

Ward RG (2000) Land tenure in Pacific Islands: changing patterns and implications for land acquisition. In: Resettlement policy and practice in South East Asia and the Pacific. Asia Development Bank, Sydney, pp 75–87

Wardell-Johnson GW, Sander J, Keppel G (2011) Climate change impacts on the terrestrial biodiversity and carbon stocks of Oceania. Pacific Conservation Biology 17:220–240

Watling D (2005) Palms of the Fiji Islands. Environmental Consultants Fiji Ltd, Suva, Fiji

Woinarski JCZ (2010) Biodiversity conservation in tropical forest landscapes of Oceania. Biological Conservation 143:2385–2394
Acknowledgments
NatureFiji-MareqetiViti (NFMV) wishes to thank its project officers and assistants, Kolinio Moce, Laisiasa Waqairatu and Vilititati Seru who have been at the forefront of the work with the Soga communities. NFMV is extremely grateful to the Pacific Development and Conservation Trust and the British High Commission for funding over several years which has enabled the Soga project to progress steadily with far reaching potential benefits both for the conservation of the endangered Soga and rural landowners and thatch harvesting communities. Guy Castley and two anonymous reviewers provided valuable comments on an earlier draft of this manuscript.
Electronic supplementary material
Below is the link to the electronic supplementary material.
About this article
Cite this article
Morrison, C., Rounds, I. & Watling, D. Conservation and Management of the Endangered Fiji Sago Palm, Metroxylon vitiense, in Fiji. Environmental Management 49, 929–941 (2012). https://doi.org/10.1007/s00267-012-9836-3
Received:

Accepted:

Published:

Issue Date:
Keywords
Soga

Sago

Palm

Sustainable tourism

Threats

Management

Conservation

Local communities