Abstract
Background
A safe and effective treatment for melasma, an acquired refractory pigmented skin disease, remains a problem, although numerous clinical trials have explored the possibility of combined therapy involving intense pulsed light. To date, little is known regarding the efficacy of this treatment. The current study, therefore, sought to explore the effectiveness of intense pulsed light.
Methods
We used published studies from literature databases, based on established inclusion criteria, to calculate standardized mean differences (SMDs) and risk ratio (RRs), and evaluated the effectiveness of combined therapy with intense pulsed light in melasma patients. We performed data analysis using the Review Manager 5.3 software at 95% confidence interval.
Results
We obtained a total of 8 studies, involving 215 patients, from the databases and found a significant effect on efficacy following combined therapy with intense pulsed light. Specifically, the melasma area and severity index (MASI) score was significantly low (SMD = 0.61, CI [0.42, 0.80] P < 0.0001 for a fixed-effects model), while a four-point scoring scale self-assessment by patients was significantly high (RR = 1.44, CI [1.17, 1.76] P = 0.0004 for a fixed-effects model).
Conclusion
Our meta-analysis showed that IPL-based combination therapy for melasma can effectively reduce the MASI score and result in higher satisfaction among patients, indicating an effective method for treatment of the condition.
Level of Evidence III
This journal requires that authors assign a level of evidence to each article. For a full description of these Evidence-Based Medicine ratings, please refer to the Table of Contents or the online Instructions to Authors www.springer.com/00266.
This is a preview of subscription content, log in to check access.
Access options
Buy single article
Instant access to the full article PDF.
US$ 39.95
Price includes VAT for USA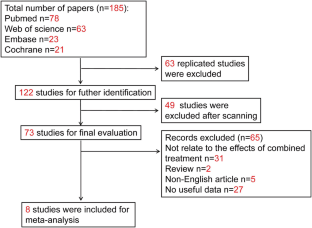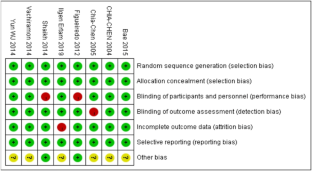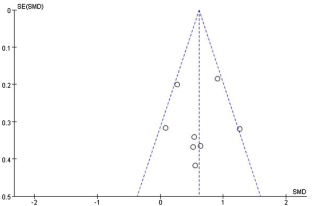 References
1.

Lee BW, Schwartz RA, Janniger CK (2017) Melasma. G Ital Dermatol Venereol 152(1):36–45

2.

Kwon SH et al (2016) Heterogeneous pathology of melasma and its clinical implications. Int J Mol Sci 17(6):824–825

3.

Becker S et al (2017) Melasma: an update on the clinical picture, treatment, and prevention. Hautarzt 68(2):120–126

4.

Rodrigues M, Pandya AG (2015) Melasma: clinical diagnosis and management options. Australas J Dermatol 56(3):151–163

5.

Li JY et al (2016) A review of melasma treatment focusing on laser and light devices. Semin Cutan Med Surg 35(4):223–232

6.

Sheu SL (2018) Treatment of melasma using tranexamic acid: what's known and what's next. Cutis 101(2):E7–E8

7.

Sirithanabadeekul P, Dannarongchai A, Suwanchinda A (2019) Platelet-rich plasma treatment for melasma: a pilot study. J Cosmet Dermatol. https://doi.org/10.1111/jocd.13157

8.

Babilas P et al (2010) Intense pulsed light (IPL): a review. Lasers Surg Med 42(2):93–104

9.

Li D, Lin SB, Cheng B (2016) Intense pulsed light: from the past to the future. Photomed Laser Surg 34(10):435–447

10.

DiBernardo BE, Pozner JN (2016) Intense pulsed light therapy for skin rejuvenation. Clin Plast Surg 43(3):535–540

11.

Wanitphakdeedecha R et al (2019) Acne treatment efficacy of intense pulsed light photodynamic therapy with topical licochalcone A, l-carnitine, and decanediol: a spilt-face, double-blind, randomized controlled trial. J Cosmet Dermatol 19(1):78–87

12.

Higgins JP et al (2003) Measuring inconsistency in meta-analyses. BMJ 327(7414):557–560

13.

Higgins JP et al (2011) The Cochrane Collaboration's tool for assessing risk of bias in randomised trials. BMJ 343:d5928

14.

Melsen WG et al (2014) The effects of clinical and statistical heterogeneity on the predictive values of results from meta-analyses. Clin Microbiol Infect 20(2):123–129

15.

Vachiramon V, Sirithanabadeekul P, Sahawatwong S (2015) Low-fluence Q-switched Nd: YAG 1064-nm laser and intense pulsed light for the treatment of melasma. J Eur Acad Dermatol Venereol 29(7):1339–1346

16.

Bae MI et al (2015) Effectiveness of low-fluence and short-pulse intense pulsed light in the treatment of melasma: a randomized study. J Cosmet Laser Ther 17(6):292–295

17.

Wang CC et al (2004) Intense pulsed light for the treatment of refractory melasma in Asian persons. Dermatol Surg 30(9):1196–1200

18.

Shaikh ZI, Mashood AA (2014) Treatment of refractory melasma with combination of topical 5% magnesium ascorbyl phosphate and fluorescent pulsed light in Asian patients. Int J Dermatol 53(1):93–99

19.

Yun WJ et al (2015) A prospective, split-face, randomized study of the efficacy and safety of a novel fractionated intense pulsed light treatment for melasma in Asians. J Cosmet Laser Ther 17(5):259–266

20.

Figueiredo SL, Trancoso SS (2012) Single-session intense pulsed light combined with stable fixed-dose triple combination topical therapy for the treatment of refractory melasma. Dermatol Ther 25(5):477–480

21.

Wang CC et al (2006) A comparison of Q-switched alexandrite laser and intense pulsed light for the treatment of freckles and lentigines in Asian persons: a randomized, physician-blinded, split-face comparative trial. J Am Acad Dermatol 54(5):804–810

22.

Ertam SI et al (2019) Efficacy of intense pulsed light therapy for melasma. J Cosmet Laser Ther 21(7–8):378–381

23.

Abou-Taleb DA et al (2017) Reliability, validity, and sensitivity to change overtime of the modified melasma area and severity index score. Dermatol Surg 43(2):210–217

24.

Rocha ML et al (2018) Efficacy of phototherapy to treat facial ageing when using a red versus an amber LED: a protocol for a randomised controlled trial. BMJ Open 8(5):e021419

25.

Handler MZ, Bloom BS, Goldberg DJ (2017) IPL vs PDL in treatment of facial erythema: a split-face study. J Cosmet Dermatol 16(4):450–453

26.

Trivedi MK, Yang FC, Cho BK (2017) A review of laser and light therapy in melasma. Int J Womens Dermatol 3(1):11–20

27.

Wat H et al (2014) Application of intense pulsed light in the treatment of dermatologic disease: a systematic review. Dermatol Surg 40(4):359–377
Acknowledgements
All the co-authors performed analysis procedures and participated in writing of the manuscript.
Funding
This work was supported by the Special Foundation of Basic Science and Technology Resources Survey of Ministry of Science and Technology of China (2017FY101204) and the Scientific Research Fund Project of Hunan Provincial Health Commission (B2015-040).
Ethics declarations
Conflict of interest
The authors have no conflicts of interest to disclose.
Ethical Approval
This article does not contain any studies with human participants or animals performed by any of the authors.
Informed Consent
Informed consent was not required for this study.
Additional information
Publisher's Note
Springer Nature remains neutral with regard to jurisdictional claims in published maps and institutional affiliations.
About this article
Cite this article
Yi, J., Hong, T., Zeng, H. et al. A Meta-analysis-Based Assessment of Intense Pulsed Light for Treatment of Melasma. Aesth Plast Surg (2020). https://doi.org/10.1007/s00266-020-01637-x
Received:

Accepted:

Published:
Keywords
Intense pulsed light

Melasma

Meta-analysis