Abstract
Background
Cerebral infarction is a rare complication of hyaluronic acid (HA) filler injection, usually presenting with sudden increase in intracranial pressure and loss of vision.
Methods
A 40-year-old Asian woman in a coma was transferred to the emergency intensive care unit of Xijing Hospital, China, 48 h after nasal augmentation with HA. Magnetic resonance imaging indicated cerebral infarction and left optic nerve edema and ischemia. Magnetic resonance angiography did not reveal vessel embolism.
Results
The patient developed gastric ulceration, pulmonary infection, respiratory failure, and cerebral herniation, and died 6 days after the HA filler injection.
Conclusion
Facial cosmetic HA filler injection can cause devastating and even fatal complications.
Level of Evidence V
This journal requires that authors assign a level of evidence to each article. For a full description of these Evidence-Based Medicine ratings, please refer to the Table of Contents or the online Instructions to Authors www.springer.com/00266.
This is a preview of subscription content, log in to check access.
Access options
Buy single article
Instant unlimited access to the full article PDF.
US$ 39.95
Price includes VAT for USA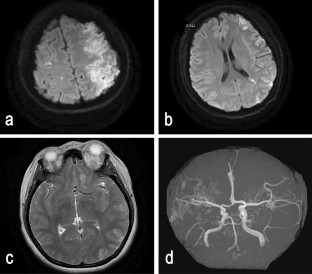 References
1.

Qin J, Qi X, Zhou J, Wu PS et al (2017) Analysis of artery occlusion caused by facial autologous fat injections. Zhonghua Yan Ke Za Zhi 53(8):594–598

2.

Szantyr A, Orski M, Marchewka I, Szuta M et al (2017) Ocular complications following autologous fat injections into facial area: case report of a recovery from visual loss after ophthalmic artery occlusion and a review of the literature. Aesthet Plast Surg 41(3):580–584

3.

Sito G, Manzoni V, Sommariva R (2019) Vascular complications after facial filler injection: a literature review and meta-analysis. J Clin Aesthet Dermatol 12(6):E65–E72

4.

He MS, Sheu MM, Huang ZL, Tsai CH et al (2013) Sudden bilateral vision loss and brain infarction following cosmetic hyaluronic acid injection. JAMA Ophthalmol 131(9):1234

5.

Hong JH, Ahn SJ, Woo SJ, Jung C et al (2014) Central retinal artery occlusion with concomitant ipsilateral cerebral infarction after cosmetic facial injections. J Neurol Sci 346(1–2):310–314

6.

Kim EG, Eom TK, Kang SJ (2014) Severe visual loss and cerebral infarction after injection of hyaluronic acid gel. J Craniofac Surg 25(2):684–686

7.

Lin YC, Chen WC, Liao WC, Hsia TC et al (2015) Central retinal artery occlusion and brain infarctions after nasal filler injection. QJM 108(9):731–732

8.

Li KT, Huang YH, Chen CH, Chou LW (2016) Delayed-onset cerebral infarction after cosmetic facial injection using hyaluronic acid. J Formos Med Assoc 115(7):587–588

9.

Ansari ZA, Choi CJ, Rong AJ, Erickson BP et al (2019) Ocular and cerebral infarction from periocular filler injection. Orbit 38(4):322–324

10.

Zhuang Y, Yang M, Liu C (2016) An islanded rabbit auricular skin flap model of hyaluronic acid injection-induced embolism. Aesthet Plast Surg 40(3):421–427

11.

Yao B, Shen F, Zhao X, Liu G et al (2019) Ophthalmic artery occlusion combined with superior sagittal sinus thrombosis caused by hyaluronic acid injection for facial soft tissue augmentation: a case report. Medicine (Baltimore) 98(36):e17048

12.

Park KH, Kim YK, Woo SJ, Kang SW et al (2014) Iatrogenic occlusion of the ophthalmic artery after cosmetic facial filler injections: a national survey by the Korean Retina Society. JAMA Ophthalmol 132(6):714–723

13.

Wang M, Li W, Zhang Y, Tian W et al (2017) Comparison of intra-arterial and subcutaneous testicular hyaluronidase injection treatments and the vascular complications of hyaluronic acid filler. Dermatol Surg 43(2):246–254

14.

Mohan RK, Crocker M, Moynihan B (2017) Decompressive craniectomy for the treatment of malignant middle cerebral artery infarction. Br J Neurosurg 31(4):401–409

15.

Lu X, Huang B, Zheng J, Tao Y et al (2014) Decompressive craniectomy for the treatment of malignant infarction of the middle cerebral artery. Sci Rep 17(4):7070

16.

Loh KT, Chua JJ, Lee HM, Lim JT et al (2016) Prevention and management of vision loss relating to facial filler injections. Singapore Med J 57(8):438–443

17.

Signorini M, Liew S, Sundaram H, De Boulle KL et al (2016) Global aesthetics consensus: avoidance and management of complications from hyaluronic acid fillers-evidence- and opinion-based review and consensus recommendations. Plast Reconstr Surg 137(6):961e–971e
Ethics declarations
Conflict of interest
The authors claim no conflict of interest in this study.
Ethical Approval
This retrospective study was approved by the Institutional Research Ethics Committee of Xijing Hospital (Approval No. KY20192122-C-1).
Informed Consent
Signed informed consent was obtained from the patient's family representative.
Additional information
Publisher's Note
Springer Nature remains neutral with regard to jurisdictional claims in published maps and institutional affiliations.
About this article
Cite this article
Yang, Q., Lu, B., Guo, N. et al. Fatal Cerebral Infarction and Ophthalmic Artery Occlusion After Nasal Augmentation with Hyaluronic Acid—A Case Report and Review of Literature. Aesth Plast Surg (2020). https://doi.org/10.1007/s00266-019-01589-x
Received:

Accepted:

Published:
Keywords
Cerebral infarction

Hyaluronic acid

Embolism