Abstract
Background
Lower lateral cartilage malposition is represented by anterior convexity of the lower lateral cartilage (LLC) dome with posterior pinch, as defined by Sheen and Constantian. This anatomic variation consists of cephalic, or upward and inward, rotation of lateral crura, particularly in bulbous tip patients. In most cases, "bulbous pinch" LLC is positioned toward the medial canthus, not laterally, so it is referred to as cephalic displacement. Accordingly, it is recommended to caudally displace cartilage in the majority of rhinoplasty cases in which variation is seen.
Objectives
The purpose of this paper is to measure the exact angle of lateral crura with fixed reference points on the face.
Methods
We drew and marked LLC contours and vertical/horizontal lines in 40 consecutive rhinoplasty cases. We then divided them into two groups: (1) bulbous pinch and (2) flat LLCs. The right- and left-sided LLC angles to midline and horizontal lines were measured and compared to assess whether there was any significant difference between the two subgroups.
Results
There was no significant difference between the angles of LLC rotation in the bulbous and flat LLCs groups, measured both vertically and horizontally.
Conclusion
Based on our findings, although cephalic malposition of LLCs may be present in some patients but in the majority of cases the etiology of nasal lateral wall pinching is not cephalic displacement of lateral crura but most probably is due, rather, to severe convexity of the posterior and lateral crura. According to our findings, cephalic malposition is an uncommon anatomic variation of LLCs that has been reported at high frequency (60–70% of their rhinoplasty cases). This finding may help to correct this deformity into a normal anatomic configuration.
Level of Evidence IV
This journal requires that authors assign a level of evidence to each article. For a full description of these Evidence-Based Medicine ratings, please refer to the Table of Contents or the online Instructions to Authors www.springer.com/00266.
This is a preview of subscription content, log in to check access.
Access options
Buy single article
Instant unlimited access to the full article PDF.
US$ 39.95
Price includes VAT for USA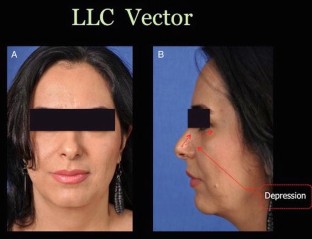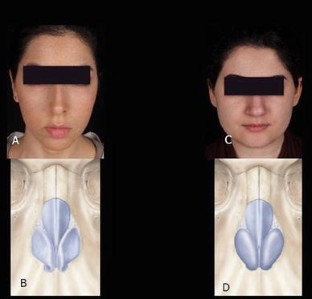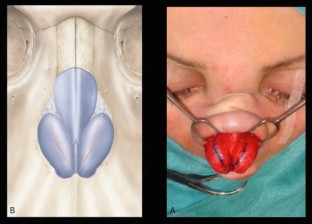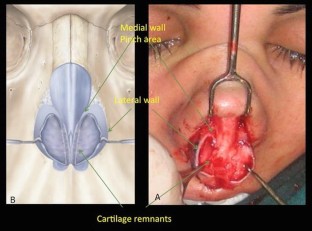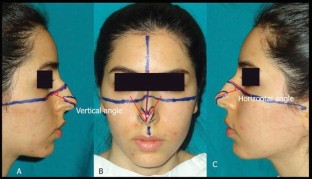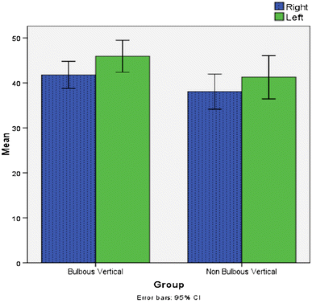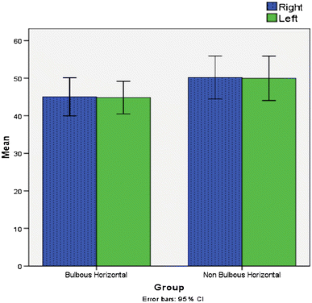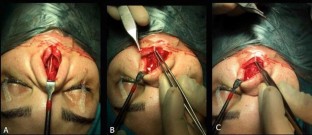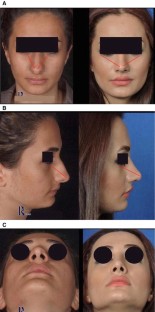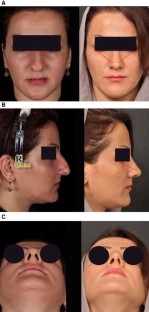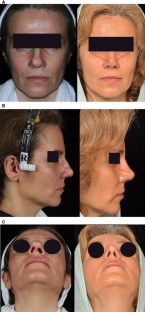 References
1.

Sheen JH, Sheen AP (1998) Aesthetic rhinoplasty, vol II, 2nd edn. Quality Medical Publishing Inc, St. Louis, pp 989–992

2.

Constantian MB, Hanover NH (2005) The boxy nasal tip, the ball tip, and alar cartilage malposition: variations on a theme—a study in 200 consecutive primary and secondary rhinoplasty patients. Plast Reconstr Surg 116:268–281

3.

McKinney P (2000) Management of the bulbous nose. Plast Reconstr Surg 106:906–917

4.

Rohrich RJ, Adams WP (2001) The boxy nasal tip: classification and management based on alar cartilage suturing techniques. Plast Reconstr Surg 107:1849–1863

5.

Flint PW, Haughey BH, Thomas Robbins K, Regan Thomas J, Niparko JK, Lund VJ, Lesperance MM Cummings otolaryngology—head and neck surgery, 6th edn. ISBN: 0323278205

6.

Hafezi F, Naghibzadeh B, Nouhi AH (2010) Applied anatomy of the nasal lower lateral cartilage: a new finding. Aesthet Plast Surg 34:244–248

7.

Hamra ST (1993) Repositioning the lateral alar crus. Plast Reconstr Surg 92(7):1244–1253

8.

Toriumi DM, Asher SA (2015) Lateral crural repositioning for treatment of cephalic malposition. Fac Plast Surg Clin N Am 23(1):55–71. https://doi.org/10.1016/j.fsc.2014.09.004

9.

Rohrich RJ, Liu JH (2012) Defining the infratip lobule in rhinoplasty: anatomy, pathogenesis of abnormalities, and correction using an algorithmic approach. Plast Reconstr Surg 130(5):1148–1158

10.

Daniel RK (2004) The two essential elements for planning tip surgery in primary and secondary rhinoplasty: observations based on review of 100 consecutive patients (discussion). Plast Reconstr Surg 114:1582–1585

11.

Çakır B, Doğan T, Öreroğlu AR, Daniel RK (2013) Rhinoplasty: surface aesthetics and surgical techniques. Aesthet Surg J 33(3):363–375

12.

Çakır B, Öreroğlu AR, Daniel RK (2014) Surface aesthetics in tip rhinoplasty: a step-by-step guide. Aesthet Surg J 34(6):941–955

13.

Gunter JP, Rohrich RJ (1992) Correction of the pinched nasal tip with alar spreader grafts. Plast Reconstr Surg 90:821–829

14.

Gunter JP, Friedman RM (1997) Lateral crural strut graft: technique and clinical applications in rhinoplasty. Plast Reconstr Surg 99:943–952
Electronic supplementary material
Below is the link to the electronic supplementary material.
Supplementary material 1 (M4 V 16840 kb)
About this article
Cite this article
Hafezi, F., Naghibzadeh, B. & Kazemi Ashtiani, A. Lower Lateral Cartilage Cephalic Malposition: An Over-Diagnosed Entity. Aesth Plast Surg 42, 867–876 (2018) doi:10.1007/s00266-018-1136-8
Received:

Accepted:

Published:

Issue Date:
Keywords
Nasal tip

LLC cephalic malposition

Bulbous pinch