Abstract
We reviewed 200 patient records from 2009 to 2015 of individuals who presented at the authors offices for facial wrinkle reduction and who on physical examination had rhytides, peau d'orange, or thin dermis and underwent novel adipose slurry injections. The patients were evaluated at week 2, 1, 3 and 6 months revealing an 80, 60 and 40% improvement in rhytides and dermis density, respectively. We present the protocol and description of a reasonable alternative or adjunct to manufactured fillers that is comprised of autologous adipose, stem cells, and growth factor slurry. The slurry is easily produced and injected at the bedside in the office setting, and has remarkable and reproducible positive outcomes in skin tone, color, texture, and rhytides as judged by both patient and physician.
Level of Evidence IV
This journal requires that authors assign a level of evidence to each article. For a full description of these Evidence-Based Medicine ratings, please refer to the Table of Contents or the online Instructions to Authors www.springer.com/00266.
This is a preview of subscription content, log in to check access.
Access options
Buy single article
Instant unlimited access to the full article PDF.
US$ 39.95
Price includes VAT for USA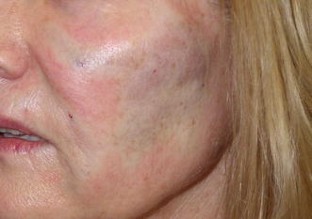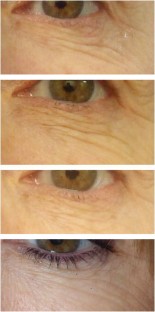 References
1.

Martin RJ, Hausman GJ, Hausman DB (1998) Regulation of adipose cell development in utero. Proc Soc Exp Biol Med 219:200–210

2.

Nnodim JO (1987) Development of adipose tissues. Anat Rec 219:331–337

3.

Wright JT, Hausman GJ (1990) Adipose tissue development in the fetal pig examined using monoclonal antibodies. J Anim Sci 68:1170–1175

4.

Wright JT, Hausman GJ (1990) Monoclonal antibodies against cell surface antigens expressed during porcine adipocyte differentiation. Int J Obes 14:395–409

5.

Zuk PA, Zhu M, Mizuno H et al (2001) Multilineage cells from human adipose tissue: implications for cell-based therapies. Tissue Eng 7:211

6.

Yoshimura K, Sigeura T, Matsumoto D et al (2006) Characterization of freshly isolated and cultured cells derived from the fatty and fluid portions of liposuction aspirates. J Cell Physiol 208:64

7.

Miranville A, Heeschen C, Sengenes C et al (2004) Improvement of postnatal neovascularization by human adipose tissue-derived stem cells. Circulation 110:349

8.

Traktuev DO et al (2008) A population of multipotent CD 34 + positive adipose stromal cells share pericyte and mesenchymal surface markers, reside in a periendothelial location, and stabilize endothelial networks. Circ Res 102:77–85

9.

Kissebah AH, Hope-Gill H, Vydelingum N, Tullouch BR, Clarke PV, Frazer TR (1975) Mode of insulin action. Lancet 1:144–147

10.

Czech MP (1977) Molecular basis of insulin action. Annu Rev Biochem 46:359–384

11.

Jensen B, Farach-Carson MC, Kenaley E, Akanbi KA (2004) High extracellular calcium attenuates adipogenesis in 3T3-L1 preadipocytes. Exp Cell Res 301(2):280–292

12.

Cifuentes M, Albala C, Rojas C (2005) Calcium-sensing receptor expression in human adipocytes. Endocrinology 146(5):2176–2179

13.

Day D, Littler C, Swift R, Gottlieb S (2004) The wrinkle severity rating scale: a validation study. Am J Clin Dermatol 5(1):49–52

14.

Yao Y, Dong Z, Liao Y, Zhang P, Ma J, Gao J, Lu F (2017) Adipose extracellular matrix/stromal vascular fraction gel: a novel adipose tissue-derived injectable for stem cell therapy. Plast Reconstr Surg 139(4):867–879

15.

Reish RG, Eriksson E (2008) Scar treatments: preclinical and clinical studies. J Am Coll Surg 206:719–730

16.

Gauglitz GG (2013) Management of keloids and hypertrophic scars: current and emerging options. Clin Cosmet Investig Dermatol 6:103–114
Ethics declarations
Conflicts of interest
The authors declare that they have no conflicts of interest to disclose.
Electronic supplementary material
Below is the link to the electronic supplementary material.
Supplementary material 1 (WMV 66247 kb)
About this article
Cite this article
Dominguez, S., Dobke, M. Correction of Rhytides, Peau d'Orange, and Thin Dermis of the Face by Neocollagenesis Using Novel Collagen Stimulating Slurry Protocol. Aesth Plast Surg 41, 1168–1175 (2017) doi:10.1007/s00266-017-0917-9
Received:

Accepted:

Published:

Issue Date:
Keywords
Collagen

Rhytides

Peau d'Orange

Thin Dermis

Adipose

Fat Grafting

AMSCGF

ADSVF