Abstract
Background
Less downtime following esthetic interventions leads to the popularity of injectable solutions for facial rejuvenation treatments. Surgical interventions for esthetic purposes are usually associated with higher complication rates and longer recovery times when compared to less invasive treatments. Here we present for the first time a minimally invasive surgical technique for a simultaneous mid-face and eyebrow lift using one small temporal incision.
Materials and Methods
We prospectively studied patients who underwent facial rejuvenation using a minimal undermining suspension technique (MUST) in an outpatient setting. Postoperatively, surgical complications were classified according to the Clavien–Dindo classification. Preoperatively and at 12-month post-intervention, patient-reported outcomes were described using the FACE-Q questionnaire. Pre- and postoperative pictures were compared using MERZ Aesthetic Scales.
Results
Fifty-five patients (50 females and 5 males) with a mean age of 47 years were studied. The overall complication rate was 19%, whereas 18 patients (15%) developed an ecchymosis of the orbicular temporal region and two patients (4%) developed a dimple caused by the anchor of the suture. No displacements of the palpebral rim or injuries to the facial nerve were observed. Recovery time was in average 7 days and no long-term complications were seen. Both, the FACE-Q and the MERZ Aesthetic Scales showed significant improvements at 12-month post-surgery (p < 0.01).
Conclusions
The MUST can be used as a minimal invasive procedure for facial rejuvenation with a short downtime and low complication rate. The discreet temporal access and the MUST dissector allowed a safe dissection of anatomical tissue planes to perform safely a mid-face and eyebrow lift. Further studies are warranted to prove long-term outcomes.
Level of Evidence IV
This journal requires that authors assign a level of evidence to each article. For a full description of these Evidence-Based Medicine ratings, please refer to the Table of Contents or the A3 online Instructions to Authors.www.springer.com/00266.
This is a preview of subscription content, log in to check access.
Access options
Buy single article
Instant unlimited access to the full article PDF.
US$ 39.95
Price includes VAT for USA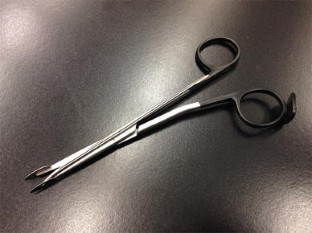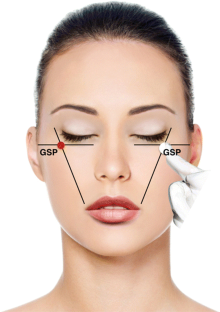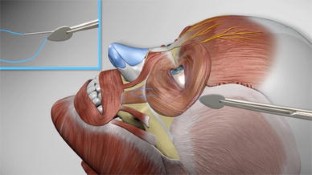 References
1.

Jansma J, Schepers RH, Vissink A (2014) Lifting procedures in cosmetic facial surgery. Ned Tijdschr Tandheelkd 121(10):507–515

2.

Warren RJ, Aston SJ, Mendelson BC (2011) Face lift. Plast Reconstr Surg 128(6):747e–764e

3.

Bertossi D, Mortellaro C, Nocini PF (2015) Facial filler grid (FAFI GRID): a new method of facial analysis. J Craniofac Surg 26(3):860–862

4.

De Cordier BC et al (2002) Rejuvenation of the midface by elevating the malar fat pad: review of technique, cases, and complications. Plast Reconstr Surg 110(6):1526–1536 (discussion 1537–1540)

5.

Hester TR Jr, Douglas T, Szczerba S (2009) Decreasing complications in lower lid and midface rejuvenation: the importance of orbital morphology, horizontal lower lid laxity, history of previous surgery, and minimizing trauma to the orbital septum: a critical review of 269 consecutive cases. Plast Reconstr Surg 123(3):1037–1049

6.

Dempsey PD, Oneal RM, Izenberg PH (1995) Subperiosteal brow and midface lifts. Aesthet Plast Surg 19(1):59–68

7.

Bertossi D et al (2015) The facial grid analysis for filler injection: a cohort study of 300 patients. G Ital Dermatol Venereol 151(5):467–472

8.

Klassen AF et al (2010) Measuring patient-reported outcomes in facial aesthetic patients: development of the FACE-Q. Facial Plast Surg 26(4):303–309

9.

Hu XG et al (2010) Minimally traumatic midface lift approach for patients in their early 30s and 40s. J Chin Med Assoc 73(9):487–491

10.

Sinno S et al (2015) Face-lift satisfaction using the FACE-Q. Plast Reconstr Surg 136(2):239–242

11.

Dindo D, Demartines N, Clavien PA (2004) Classification of surgical complications: a new proposal with evaluation in a cohort of 6336 patients and results of a survey. Ann Surg 240(2):205–213

12.

Jandhyala R (2013) Improving consent procedures and evaluation of treatment success in cosmetic use of incobotulinumtoxinA: an assessment of the treat-to-goal approach. J Drugs Dermatol 12(1):72–78

14.

Wan D, Small KH, Barton FE (2015) Face lift. Plast Reconstr Surg 136(5):676e–689e
Acknowledgements
The first author of this article (AG) has developed the MUST dissector and is holding the patent, but has no financial interest in the sale of the device. There is no other financial interest in any product, devices, or drugs discussed in the manuscript.
Ethics declarations
Conflict of interest
The other authors declare that they have no conflict of interest.
Electronic supplementary material
Below is the link to the electronic supplementary material.
Supplementary material 1 (MP4 77852 kb)
Supplementary material 2 (MP4 12712 kb)
About this article
Cite this article
Gualdi, A., Cambiaso-Daniel, J., Gatti, J. et al. Minimal Undermining Suspension Technique (MUST): Combined Eyebrow and Mid-face Lift via Temporal Access. Aesth Plast Surg 41, 40–46 (2017). https://doi.org/10.1007/s00266-016-0745-3
Received:

Accepted:

Published:

Issue Date:
Keywords
Mid-face lift

Eyebrow lift

Combined lift

FACE-Q

MERZ Aesthetic Scales

Clavien–Dindo classification