Abstract
Background
Blepharoplasty is a common aesthetic surgery performed worldwide. In Asians, too high eyelid folds after blepharoplasty cause an unsatisfactory aesthetic outcome that is difficult to correct. In this article, the authors propose surgical techniques to correct the high eyelid fold after blepharoplasty.
Methods
During a 4-year period, 213 secondary blepharoplasties were performed to correct high folds. Postoperative results were reviewed, graded, and analyzed.
Results
Of 213 cases of secondary blepharoplasty to correct the high eyelid fold, almost all could achieve reduction of the fold size (98.59 %). One hundred and nine cases (51.17 %), 69 cases (32.40 %), and 32 cases (15.02 %) were classified as excellent, good, and fair results, respectively. Only three cases (1.41 %) were classified as poor results.
Conclusion
Secondary blepharoplasty to correct a high fold is a challenging procedure for aesthetic surgeons. Surgeons performing this operation need to have a thorough understanding of eyelid anatomy and its dynamics together with familiarity with secondary blepharoplasty to avoid any further injury to the levator muscle. The key points of this surgery are levator advancement and intervening between the levator aponeurosis and the overlying skin by in situ tissue or fat grafting.
Level of Evidence V
This journal requires the authors to assign a level of evidence to each article. For a full description of these Evidence-Based Medicine ratings, please refer to the Table of Contents or the online Instructions to Authors. www.springer.com/00266.
This is a preview of subscription content, log in to check access.
Access options
Buy single article
Instant unlimited access to the full article PDF.
US$ 39.95
Price includes VAT for USA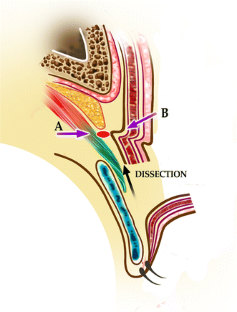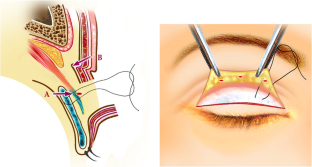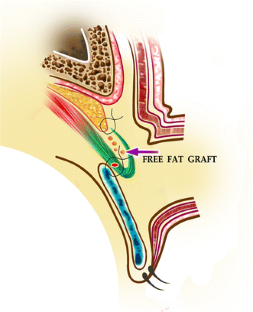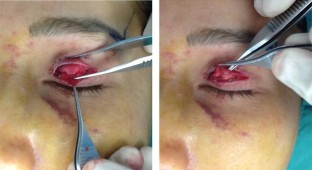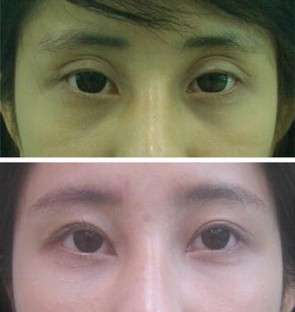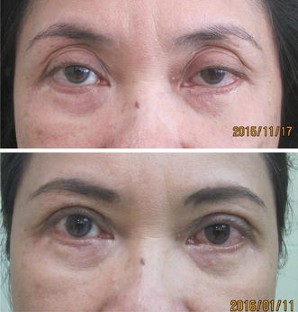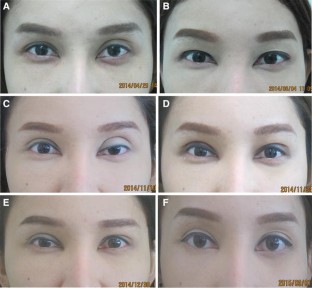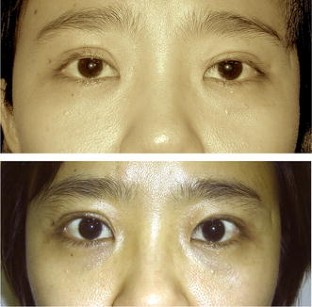 References
1.

American Society of Aesthetic Plastic Surgery (2014) Statistic Press Center. www.surgery.org/sites/default/files/2014-Top5.pdf

2.

International Society of Aesthetic Plastic Surgery (2015) Global statistics report http://www.isaps.org/ns/isaps-global-statistics

3.

Doxanas MT, Serra F (1985) Surgical revision of oriental eyelids. Ophthal Surg 16:657

4.

Song IC, Hunter JG, Chung SC (1991) Problems in the management of blepharoplasty in orientals. Probl Plast Reconstr Surg 1:542

5.

McKinney P, Camirand A, Carraway J, Fagien S (2004) Secondary upper eyelid blepharoplasty. Aesthet Surg J. 24:51–59

6.

Mendelson BC, Luo D (2014) Secondary upper lid blepharoplasty: a clinical series using the tarsal fixation technique. Plast Reconstr Surg 135(3):508e

7.

Flowers R (1993) Optimal procedure in secondary blepharoplasty : blepharoplasty and periorbital aesthetic surgery. Clin Plast Surg 20:225–237

8.

Kim YW, Park HJ, Kim S (2000) Secondary correction of unsatisfactory blepharoplasty: removing multilaminated septal structures and grafting of preaponeurotic fat. Plast Reconstr Surg 106:1399

9.

Carraway JH (2000) Secondary correction of unsatisfactory blepharoplasty: removing multilaminated septalstructures and grafting of preaponeurotic fat. Plast Reconstr Surg 106:1405 (Discussion)

10.

Chen SHT et al (2004) Strategies for a successful corrective asian blepharoplasty after previously failed revisions. Plast Reconstr Surg 114(5):1271

11.

Flowers RS, Montien L (2009) Blepharoplasty in the East Asian patient. In: Aston SJ (ed) Aesthetic plastic surgery. Saunders Elsevier, Philadelphia

12.

Anderson RL, Dixon RS (1971) Aponeurotic ptosis surgery. Surg Arch Ophthalmol 97:1123

13.

Linberg JV, Vazquez RJ, Chao GM (1988) Aponeurotic ptosis repair under local anesthesia prediction of results from operative lid height. Ophthalmology 95:1046

14.

Chen WPD (2007) The concept of a glide zone as it relates to upper lid crease, lid fold, and application in upper blepharoplasty. Plast Reconstr Surg 119(1):379

15.

Walfort FG, Poblets JVP (1995) Ptosis after blepharoplasty. Ann Plast Surg 34:264

16.

Ellenbogen R (1986) Free autogenous pearl fat grafts in the face: a preliminary report of a rediscovered technique. Ann Plast Surg 16:179
Acknowledgments
The authors would like to thank Group Captain Apichart Ploysangwal MD from Clinical epidemiology unit for statistical analysis and Group Captain Kamol Srion from Academic Service Center, Bhumibol Adulyadej Hospital for illustrations.
Ethics declarations
Conflict of Interest
The authors declare that they have no conflicts of interest to disclose.
Electronic Supplementary Material
Below is the link to the electronic supplementary material.
Supplementary material 1 (MP4 154188 kb)
About this article
Cite this article
Wattanakrai, K., Chiemchaisri, N. & Wattanakrai, P. Secondary Blepharoplasty: Correction of the High Fold. Aesth Plast Surg 40, 914–920 (2016) doi:10.1007/s00266-016-0713-y
Received:

Accepted:

Published:

Issue Date:
Keywords
Secondary blepharoplasty

Correction of the high fold

Oriental blepharoplasty

Revision blepharoplasty

Eyelid ptosis

Fat graft

Ptosis correction

Asian blepharoplasty