Abstract
Over a 5-year period, my technique of approaching and modifying the aging neck has changed from direct suturing of the medial platysma bands and strong posterior traction of the platysma to superior elevation of the posterior platysma and strong fixation to the tympanoparotid fascia. When indicated, redundant anterior platysmal bands are resected instead of approximated. Evaluation of these anterior bands preoperatively for thickness and degree of descent allows more precise decision-making regarding the need to resect redundant and excessively thick or long anterior platysmal bands. The added advantage of the strong fixation of the platysma in a vertical fashion to Loré's fascia (the tympanoparotid fascia) leads not only to an improvement in the contour of the jawline and submental area but also to the undervalued aesthetic feature of a defined contour and visually increased length of the sternomastoid muscle.
This is a preview of subscription content, log in to check access.
Access options
Buy single article
Instant unlimited access to the full article PDF.
US$ 39.95
Price includes VAT for USA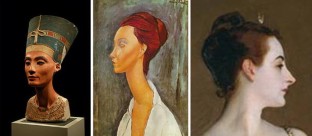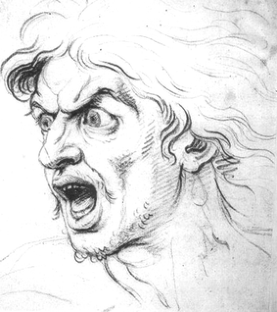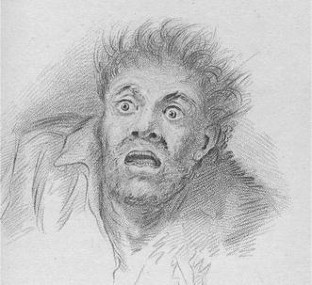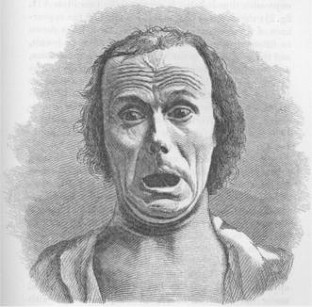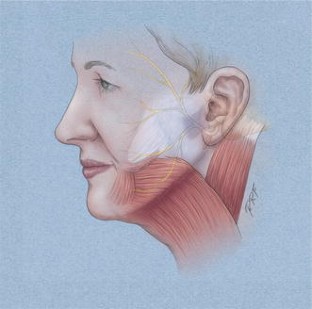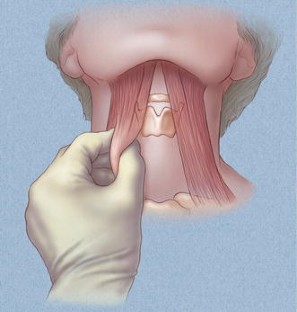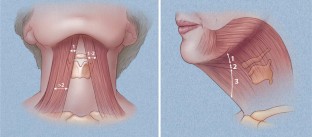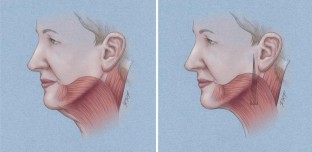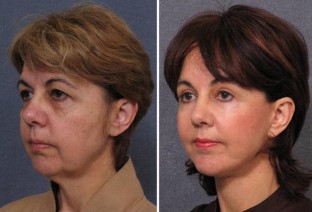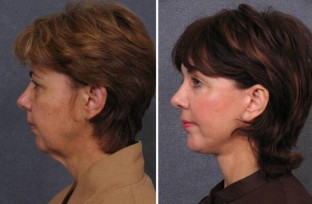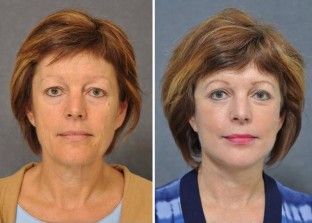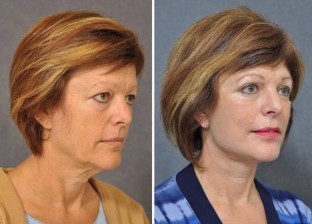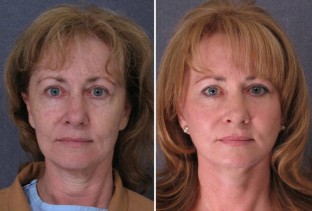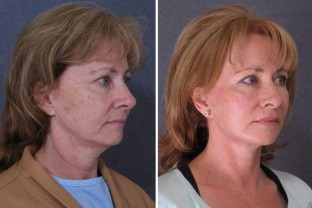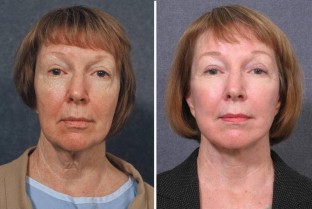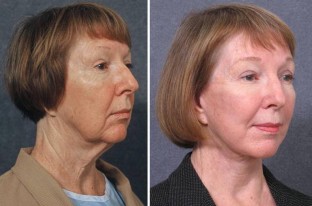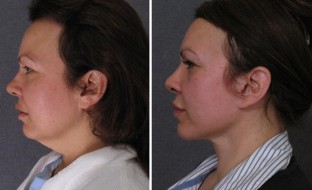 References
1.

Ellenbogen R, Karlin JV (1980) Visual criteria for success in youthful neck. Plast Reconstr Surg 66:826–837

2.

Citarella ER, Condé-Green A, Sinder R (2010) Triple suture for neck contouring, 14 year experience. Aesthet Surg J 30(3):311–319

3.

Montague J (1994) The expression of the passions. Yale University Press, New Haven, CT, p 150

4.

Bell C (1872) The anatomy and philosophy of expression as connected with fine arts, 6th edn. Henry G. Bohn, Henrietta Street Covent Garden, London, p 165

5.

Duchenne de Boulogne B (1990) The mechanism of human facial expression. Cambridge University Press, Cambridge, pp 89–92

6.

Fogli AL (2008) Skin and platysma muscle anchoring. Aesthet Plast Surg 32:531–541

7.

Huber E (1972) Evolution of facial musculature and facial expression. Arno Press, New York, p 16

8.

De Castro C (1980) The anatomy of the platysma muscle. Plast Reconstr Surg 66:680–687

9.

Hwang K, Nam YS, Kim DJ, Han SH (2008) Anatomy of tympanoparotid fascia relating to neck lift. J Craniofac Surg 19(3):648–651

10.

Gardetto A, Dabernig J, Rainer C, Piegger J, Piza-Katzer H, Fritsch H (2003) Does a superficial musculoaponeurotic system exist in the face and neck? An anatomical study by tissue plastination technique. Plast Reconstr Surg 111(2):664–672

11.

Guerrerosantos J (2008) Managing platysma bands and the aging neck. Aesthet Surg J 28:211–216

12.

Jost G, Levet Y (1984) Parotid fascia and face lifting: a critical evaluation of the SMAS concept. Plast Reconstr Surg 74(1):42–51

13.

Giampapa V, Bitzos I, Ramirez O, Granick M (2005) Suture suspension platysmaplasty for neck rejuvenation revisited: technical fine points for improving outcomes. Aesthetic Plast Surg 29:341–350

14.

Loré JM (1973) An atlas of head and neck surgery, vol 2. W.B. Saunders, Philadelphia, p 596

15.

Labbé D, Franco RG, Nicolas J (2006) Platsyma suspension and platysmaplasty during neck lift: anatomical study and analysis of 30 cases. Plast Reconstr Surg 117(6):2001–2007

16.

Fogli AL, Desouches C (2008) Less invasive facelifting. Clin Plast Surg 35:519–529

17.

Fuente del Campo A (1998) Facial aesthetic surgery: the hammock platysmaplasty. Aesthet Surg J 18:246–252

18.

Knipper P, Mitz V, Maladry D, Saad G (1997) Is it necessary to suture the platysma muscles on the midline to improve the cervical profile? An anatomic study using 20 cadavers. Ann Plast Surg 39:566–572

19.

Feldman JJ (1992) Corset platysmaplasty. Clin Plast Surg 85:333–343

20.

McKinney P (1996) The management of platysma bands. Plast Reconstr Surg 98:999–1006

21.

Baker DC (2008) Lateral SMASectomy plication and short scar facelifts: indications and techniques. Clin Plast Surg 35:533–550

22.

Connell BF (1978) Contouring the neck in rhytidectomy by lipectomy and muscle sling. Plast Reconstr Surg 61:376–383

23.

Rohrich RJ, Rios JL, Smith PD, Gutowski KA (2006) Neck rejuvenation revisited. Plast Reconstr Surg 118:1251–1263

24.

Tonnard PL, Verpaele AM (2004) The MACS-lift short scar thytidectomy. Quality Medical Publishing, St. Louis

25.

Kocer U, Ozdemir R, Ulusoy MG, Uysal A, Sungur N, Sahin B, Tekdemir I, Sensoz O (2005) The anatomy of the platysma muscle and the evaluation of it for the reconstruction of facial defects. J Craniofac Surg 16(3):463–470

26.

Bell C (1806) Essay on the anatomy of expression in painting. Longman, Hurst, Rees and Orme, Paternoster-Row, London

27.

Darwin C (1890) Expression of emotions in man and animals, 2nd ed. John Murray, London

28.

Furnas DW (1983) The retaining ligaments of the cheek. Plast Reconstr Surg 83:11–16

29.

Davies DV, Davies F (1964) Gray's Anatomy, 33rd ed. Longmans, London, p 592

30.

Hamra ST (1992) Composite rhytidectomy. Plast Reconstr Surg 90(1):1–13

31.

Hurwitz DJ, Rabson JA, Futrell JW (1983) The anatomic basis for the platysma skin flap. Plast Reconstr Surg 72(3):302–314

32.

Jones BM, Grover R (2004) Avoiding hematoma in cervicofacial rhytidectomy: a personal 8 year quest. Reviewing 910 patients. Plast Reconstr Surg 113:381

33.

Marten TJ (2008) High SMAS facelift: combined single flap lifting of the jawline, cheek and midface. Clin Plast Surg 35(4):569–603

34.

Mendelson BC, Freeman ME, Wu W, Huggins RJ (2008) Surgical anatomy of the lower face: the pre-masseter space, the jowl and the labiomandibular fold. Aesthet Plast Surg 32:185–195

35.

Owsley JQ Jr (1977) Platysma–fascial rhytidectomy: a preliminary report. Plast Reconstr Surg 60:843–850

36.

Ramirez OM (1997) Cervicoplasty: nonexcisional anterior approach: a 10 year follow-up. Plast Reconstr Surg 99:1576–1585
Disclosure
The author declares that he has no conflicts of interest to disclose.
Electronic supplementary material
Below is the link to the electronic supplementary material.
Supplementary material 1 (MP4 7268 kb)
About this article
Cite this article
Hodgkinson, D.J. Five-Year Experience with Modified Fogli (Loré's Fascia Fixation) Platysmaplasty. Aesth Plast Surg 36, 28–40 (2012). https://doi.org/10.1007/s00266-011-9772-2
Received:

Accepted:

Published:

Issue Date:
Keywords
Platysmal bands

Sternomastoid muscle

Loré's fascia

Tympanoparotid fascia