Abstract
Endometriosis is often seen and sometimes initially diagnosed on hysterosalpingography (HSG), an imaging exam routinely performed on patients with infertility. Here we discuss the role of HSG in the evaluation of patients with infertility with a focus on patients with endometriosis. The HSG technique, including patient preparation as well as potential risks and complications, is detailed. Imaging findings in patients with endometriosis are illustrated and a template for exam reporting is presented. Common imaging pitfalls are described with examples.
This is a preview of subscription content, log in to check access.
Access options
Buy single article
Instant access to the full article PDF.
US$ 39.95
Price includes VAT for USA
Subscribe to journal
Immediate online access to all issues from 2019. Subscription will auto renew annually.
US$ 99
This is the net price. Taxes to be calculated in checkout.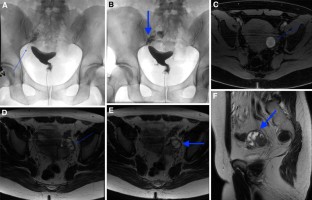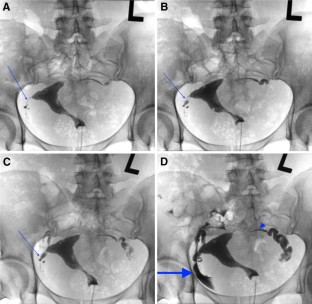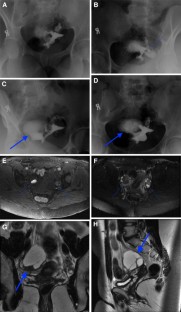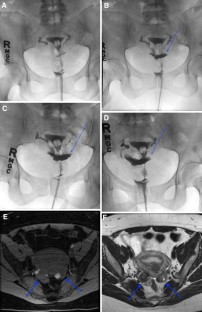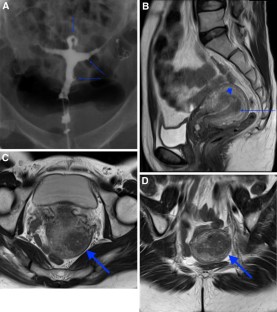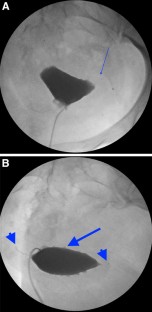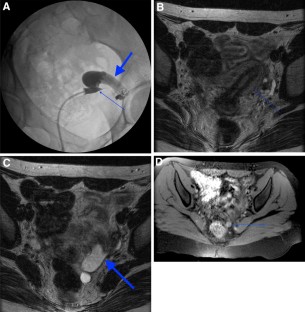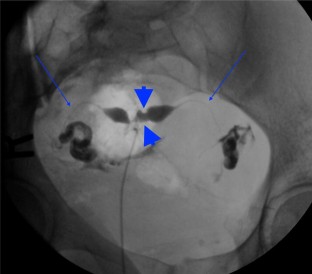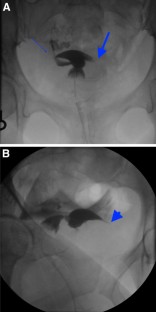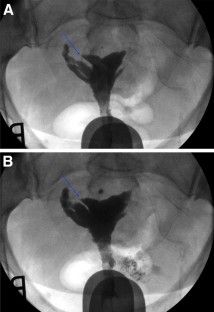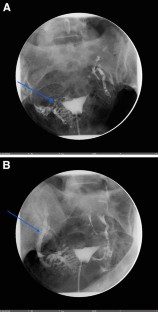 References
1.

Bulun SE. Endometriosis. N Engl J Med 2009;360:268-279

2.

Soliman AM, Surrey E, Bonafede M, Nelson JK, Castelli-Haley J. Real-World Evaluation of Direct and Indirect Economic Burden Among Endometriosis Patients in the United States. Adv Ther 2018;35:408-423

3.

Shafrir AL, Farland LV, Shah DK, et al. Risk for and consequences of endometriosis: A critical epidemiologic review. Best Pract Res Clin Obstet Gynaecol 2018;51:1-15

4.

Eskenazi B, Warner ML. Epidemiology of endometriosis. Obstet Gynecol Clin North Am 1997;24:235-258

5.

Koninckx PR, Martin DC. Deep endometriosis: a consequence of infiltration or retraction or possibly adenomyosis externa? Fertil Steril 1992;58:924-928

6.

Schneider C, Oehmke F, Tinneberg HR, Krombach GA. MRI technique for the preoperative evaluation of deep infiltrating endometriosis: current status and protocol recommendation. Clin Radiol 2016;71:179-194

7.

Simpson WL, Jr., Beitia LG, Mester J. Hysterosalpingography: a reemerging study. Radiographics 2006;26:419-431

8.

McPherson RA PM. Henry's clinical diagnosis and management by laboratory methods. 22nd ed. Philadelphia: Elsevier Saunders, 2011

9.

Pittaway DE, Winfield AC, Maxson W, Daniell J, Herbert C, Wentz AC. Prevention of acute pelvic inflammatory disease after hysterosalpingography: efficacy of doxycycline prophylaxis. Am J Obstet Gynecol 1983;147:623-626

10.

Stumpf PG, March CM. Febrile morbidity following hysterosalpingography: identification of risk factors and recommendations for prophylaxis. Fertil Steril 1980;33:487-492

11.

Moller BR, Allen J, Toft B, Hansen KB, Taylor-Robinson D. Pelvic inflammatory disease after hysterosalpingography associated with Chlamydia trachomatis and Mycoplasma hominis. Br J Obstet Gynaecol 1984;91:1181-1187

12.

ACOG Practice Bulletin No. 195: Prevention of Infection After Gynecologic Procedures. Obstet Gynecol 2018;131:e172-e189

13.

Yoder IC, Hall DA. Hysterosalpingography in the 1990s. AJR Am J Roentgenol 1991;157:675-683

14.

Chalazonitis A, Tzovara I, Laspas F, Porfyridis P, Ptohis N, Tsimitselis G. Hysterosalpingography: technique and applications. Curr Probl Diagn Radiol 2009;38:199-205

15.

ACR Manual on Contrast Media. Vol Version 10.32018.

16.

Lee SI KA. Hysterosalpingography. UpToDate. Waltham, MA: Wolters Kluwer; 2019.

17.

Medicine AAoPi. A primer on low-level ionizing radiation and its biological effects. 1986;AAPM Report No. 18.

18.

Medical Radiation Exposure of Pregnant and Potentially Pregnant Women NRCP Report No. 541977.

19.

Perisinakis K, Damilakis J, Grammatikakis J, Theocharopoulos N, Gourtsoyiannis N. Radiogenic risks from hysterosalpingography. Eur Radiol 2003;13:1522-1528

20.

Radiation Dose in X-Ray and CT Exams. Accessed date: 2019 August 6th Available from: http://www.radiologyinfo.org/en/info.cfm?pg=safety-xray.

21.

Sadow CA, Sahni VA. Imaging female infertility. Abdom Imaging 2014;39:92-107

22.

Schankath AC, Fasching N, Urech-Ruh C, Hohl MK, Kubik-Huch RA. Hysterosalpingography in the workup of female infertility: indications, technique and diagnostic findings. Insights Imaging 2012;3:475-483

23.

Rezvani M, Shaaban AM. Fallopian tube disease in the nonpregnant patient. Radiographics 2011;31:527-548

24.

Kim MY, Rha SE, Oh SN, et al. MR Imaging findings of hydrosalpinx: a comprehensive review. Radiographics 2009;29:495-507

25.

Ghezzi F, Raio L, Cromi A, et al. "Kissing ovaries": a sonographic sign of moderate to severe endometriosis. Fertil Steril 2005;83:143-147

26.

Takeuchi M, Matsuzaki K. Adenomyosis: usual and unusual imaging manifestations, pitfalls, and problem-solving MR imaging techniques. Radiographics 2011;31:99-115

27.

Bazot M, Bharwani N, Huchon C, et al. European society of urogenital radiology (ESUR) guidelines: MR imaging of pelvic endometriosis. Eur Radiol 2017;27:2765-2775

28.

Champaneria R, Abedin P, Daniels J, Balogun M, Khan KS. Ultrasound scan and magnetic resonance imaging for the diagnosis of adenomyosis: systematic review comparing test accuracy. Acta Obstet Gynecol Scand 2010;89:1374-1384

29.

Bennett GL, Slywotzky CM, Cantera M, Hecht EM. Unusual manifestations and complications of endometriosis–spectrum of imaging findings: pictorial review. AJR Am J Roentgenol 2010;194:WS34-46.

30.

Rock JA, Zacur HA, Dlugi AM, Jones HW, Jr., TeLinde RW. Pregnancy success following surgical correction of imperforate hymen and complete transverse vaginal septum. Obstet Gynecol 1982;59:448-451

31.

Ugur M, Turan C, Mungan T, et al. Endometriosis in association with mullerian anomalies. Gynecol Obstet Invest 1995;40:261-264

32.

Siegelman ES, Oliver ER. MR imaging of endometriosis: ten imaging pearls. Radiographics 2012;32:1675-1691

33.

de Ziegler D, Borghese B, Chapron C. Endometriosis and infertility: pathophysiology and management. Lancet 2010;376:730-738

34.

Giudice LC. Clinical practice. Endometriosis. N Engl J Med 2010;362:2389-2398

35.

Burney RO, Giudice LC. Pathogenesis and pathophysiology of endometriosis. Fertil Steril 2012;98:511-519

36.

Thurmond AS. Imaging of female infertility. Radiol Clin North Am 2003;41:757-767, vi

37.

Ledbetter KA, Shetty M, Myers DT. Hysterosalpingography: an imaging Atlas with cross-sectional correlation. Abdom Imaging 2015;40:1721-1732
Acknowledgements
Aoife Kilcoyne would like to acknowledge the contribution of the MacErlaine Research Scholarship from the Academic Radiology Research Trust, St. Vincents Radiology Group, Dublin, Ireland, and the Higher Degree Bursary, from the Faculty of Radiologists, RCSI, Ireland. Aileen O'Shea would like to acknowledge the contribution of the MGH-MacErlaine Research Scholarship from the Faculty of Radiologists, RCSI, Ireland, and Massachusetts General Hospital. The authors would like to thank Susanne Loomis for her assistance in preparing the figures.
Ethics declarations
Disclosures
Aoife Kilcoyne and Susanna I Lee are authors for UpToDate, Wolters Kluwer, on Hysterosalpingography.
Additional information
Publisher's Note
Springer Nature remains neutral with regard to jurisdictional claims in published maps and institutional affiliations.
Electronic supplementary material
Below is the link to the electronic supplementary material.
About this article
Cite this article
Kilcoyne, A., O'Shea, A., Gervais, D.A. et al. Hysterosalpingography in endometriosis: performance and interpretation. Abdom Radiol (2020). https://doi.org/10.1007/s00261-019-02373-w
Keywords
Female pelvic imaging

Gynecology

Infertility

Mullerian anomalies

Adenomyosis

Fallopian tube

Pelvic adhesions

Peritubal adhesions

Tubal occlusion