Correction to: Heterologous production of chlortetracycline in an industrial grade Streptomyces rimosus host
Correction to: Appl Microbiol Biotechnol (2019)
  https://doi.org/10.1007/s00253-019-09970-1
The original version of this article contains error.
When organizing the panels of Fig. 5c, we repeatedly copied the data of the resistance levels of SRC4, i.e., mistakenly copied the data of the 25 μg/mL CTC resistance level of SRC4 as the 0 μg/mL resistance level of SRC3. We would like to correct it in the below figure.
We sincerely apologize for this error.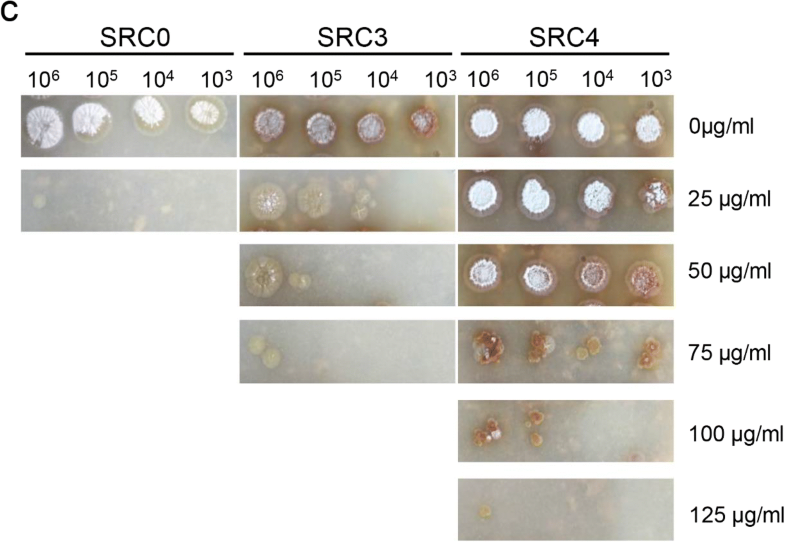 Copyright information
© Springer-Verlag GmbH Germany, part of Springer Nature 2020