Abstract
This mini-review summarizes the current information that has been published on the various effects of nano-scale zerovalent iron (nZVI) on microbial biota, with an emphasis on reports that highlight the positive aspects of its application or its stimulatory effects on microbiota. By nature, nZVI is a highly reactive substance; thus, the possibility of nZVI being toxic is commonly suspected. Accordingly, the cytotoxicity of nZVI and the toxicity of nZVI-related products have been detected by laboratory tests and documented in the literature. However, there are numerous other published studies on its useful nature, which are usually skipped in reviews that deal only with the phenomenon of toxicity. Therefore, the objective of this article is to review both recent publications reporting the toxic effects of nZVI on microbiota and studies documenting the positive effects of nZVI on various environmental remediation processes. Although cytotoxicity is an issue of general importance and relevance, nZVI can reduce the overall toxicity of a contaminated site, which ultimately results in the creation of better living conditions for the autochthonous microflora. Moreover, nZVI changes the properties of the site in a manner such that it can also be used as a tool in a tailor-made approach to support a specific microbial community for the decontamination of a particular polluted site.
This is a preview of subscription content, log in to check access.
Access options
Buy single article
Instant access to the full article PDF.
US$ 39.95
Price includes VAT for USA
Subscribe to journal
Immediate online access to all issues from 2019. Subscription will auto renew annually.
US$ 199
This is the net price. Taxes to be calculated in checkout.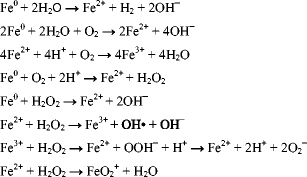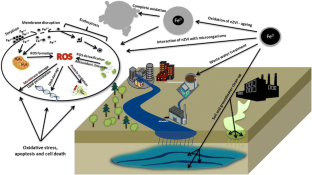 Acknowledgments
This work was funded by grant Competence Centre TE01020218 of the Czech Technology Agency Foundation. The research leading to these results has received funding from the Norwegian Financial Mechanism 2009–2014 and the Ministry of Education, Youth and Sports under Project Contract no. MSMT-23681/2015-1.
Ethics declarations
This article does not contain any studies with human participants or animals performed by any of the authors.
Conflict of interest
The authors declare that they have no conflict of interests.
About this article
Cite this article
Semerád, J., Cajthaml, T. Ecotoxicity and environmental safety related to nano-scale zerovalent iron remediation applications. Appl Microbiol Biotechnol 100, 9809–9819 (2016). https://doi.org/10.1007/s00253-016-7901-1
Received:

Revised:

Accepted:

Published:

Issue Date:
Keywords
Nano-scale zerovalent iron

In situ remediation

Stimulation

Toxicity

Oxidative stress