Abstract
In this work, the antibacterial activity of the lipopeptides produced by Bacillus amyloliquefaciens M1 was examined against multidrug-resistant Vibrio spp. and Shewanella aquimarina isolated from diseased marine animals. A new and cheap medium which contained 1.0 % soybean powder, 1.5 % wheat flour, pH 7.0 was developed. A crude surfactant concentration of 0.28 mg/ml was obtained after 18 h of 10-l fermentation and diameter of the clear zone on the plate seeded with Vibrio anguillarum was 34 mm. A preliminary characterization suggested that the lipopeptide N3 produced by B. amyloliquefaciens M1 was the main product and contained the surfactin isoforms with amino acids (GLLVDLL) and hydroxy fatty acids (of 12–15 carbons in length). The evaluation of the antibacterial activity of the lipopeptide N3 was carried out against S. aquimarina and nine species of Vibrio spp.. It was found that all the Vibrio spp. and S. aquimarina showed resistance to several different antibiotics, suggesting that they were the multidrug resistance. It was also indicated that all the Vibrio spp. strains and S. aquimarina were sensitive to the surfactin N3, in particular V. anguillarum. The results demonstrated that the lipopeptides produced by B. amyloliquefaciens M1 had a broad spectrum of action, including antibacterial activity against the pathogenic Vibrio spp. with multidrug-resistant profiles. After the treatment with the lipopeptide N3, the cell membrane of V. anguillarum was damaged, and the whole cells of the bacterium were disrupted.
This is a preview of subscription content, log in to check access.
Access options
Buy single article
Instant unlimited access to the full article PDF.
US$ 39.95
Price includes VAT for USA
Subscribe to journal
Immediate online access to all issues from 2019. Subscription will auto renew annually.
US$ 199
This is the net price. Taxes to be calculated in checkout.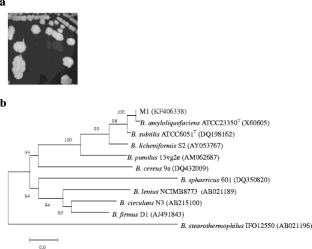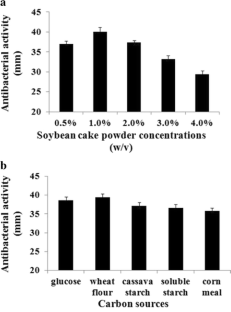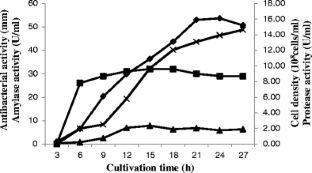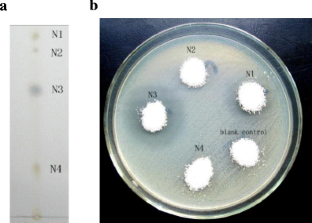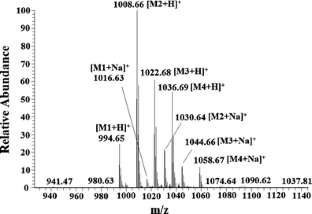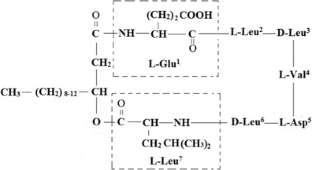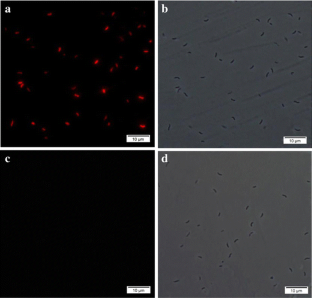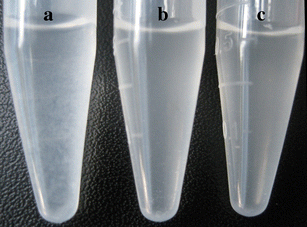 References
Alvarez F, Castro M, Príncipe A, Borioli G, Fischer S, Mori G, Jofre E (2011) The plant-associated Bacillus amyloliquefaciens strains MEP218 and ARP23 capable of producing the cyclic lipopeptides iturin or surfactin and fengycin are effective in biocontrol of sclerotinia stem rot disease. J Appl Microbiol 112:159–174

Aranda CP, Valenzuela C, Barrientos J, Paredes J, Leal P, Maldonado M, Godoy FA, Osorio CG (2012) Bacteriostatic anti-Vibrio parahaemolyticus activity of Pseudoalteromonas sp. strains DIT09, DIT44 and DIT46 isolated from Southern Chilean intertidal Perumytilus purpuratus. World J Microbiol Biotechnol 28:2365–2374

Burridge L, Weis JS, Cabello F, Pizarro J, Bostick K (2010) Chemical use in salmon aquaculture: a review of current practices and possible environmental effects. Aquaculture 306:7–23

Chen HL, Juang RS (2008) Recovery and separation of surfactin from pretreated fermentation broths by physical and chemical extraction. Biochem Eng J 38:39–46

Chen XH, Scholz R, Borriss M, Junge H, Mogel G, Kunz S, Borriss R (2009) Difficidin and bacilysin produced by plant-associated Bacillus amyloliquefaciens are efficient in controlling fire blight disease. J Biotechnol 140:38–44

Chi ZM, Ma C, Wang P, Li HF (2007) Optimization of medium and cultivation conditions for alkaline protease production by the marine yeast Aureobasidium pullulans. Bioresour Technol 98:534–538

Chythanya R, Karunasagar I, Karunasagar I (2002) Inhibition of shrimp pathogenic vibrios by a marine Pseudomonas I-2 strain. Aquaculture 208:1–10

Da MH, Ziesman S, Ratcliffe T, Gill RT, Copley SD (2005) Visualization of protoplast fusion and quantitation of recombination in fused protoplasts of auxotrophic strains of Escherichia coli. Metab Eng 7:45–52

del Castillo CS, Wahid MI, Yoshikawa T, Sakata T (2008) Isolation and inhibitory effect of anti-Vibrio substances from Pseudoalteromonas sp. A1-J11 isolated from the coastal sea water of Kagoshima Bay. Fish Sci 74:174–179

Fernandes PAV, Arruda IRD, Santo AFABD (2007) Antimicrobial activity of surfactants produced by Bacillus subtilis R14 against multidrug-resistant bacteria. Braz J Microbiol 38:704–709

Geetha I, Manonmani AM, Prabakaran G (2011) Bacillus amyloliquefaciens: a mosquitocidal bacterium from mangrove forests of Andaman & Nicobar islands, India. Acta Trop 120:155–159

Halimi B, Dortu C, Arguelles-Arias A, Thonart P, Joris B, Fickers P (2010) Antilisterial activity on poultry meat of amylolysin, a bacteriocin from Bacillus amyloliquefaciens GA1. Probiot Antimicrob Prot 2:120–125

Hu HQ, Li XS, He H (2010) Characterization of an antimicrobial material from a newly isolated Bacillus amyloliquefaciens from mangrove for biocontrol of Capsicum bacterial wilt. Biol Control 54:359–365

Isnansetyo A, Istiqomah I, Muhtad, Sinansari S, Hernawan RK, Triyanto Widada J (2009) A potential bacterial biocontrol agent, strain S2V2 against pathogenic marine Vibrio in aquaculture. World J Microbiol Biotechnol 25:1103–1113

Kanjana K, Radtanatip T, Asuvapongpatana S, Withyachumnarnkul B, Wongprasert K (2011) Solvent extracts of the red seaweed Gracilaria fisheri prevent Vibrio harveyi infections in the black tiger shrimp Penaeus monodon. Fish Shellfish Immunol 30:389–396

Koga T, Mizobe T, Takumi K (1998) Antibacterial activity of Lactobacillus species against Vibrio species. Microbiol Res 153:271–275

Koglin A, Doetsch V, Bernhard F (2010) Molecular engineering aspects for the production of new and modified biosurfactants, Biosurfactants, edited by Ramkrishna Sen. Landes Bioscience and Springer Science+Business Media, pp. 158–169

Lee JH, Nam SH, Seo WT, Yun HD, Hong SY, Kim MK, Cho KM (2012) The production of surfactin during the fermentation of cheonggukjang by potential probiotic Bacillus subtilis CSY191 and the resultant growth suppression of MCF-7 human breast cancer cells. Food Chem 131:1347–1354

Li J, Woo YS (2003) Pathogenicity of Vibrios in fish: an overview. J Ocean Univ Qingdao 2:117–28

Lowry OH, Rosebrough N, Farr A, Randall R (1951) Protein measurement with Folin phenol reagent. J Biol Chem 193:265–275

Morya VK, Choi W, Kim E (2013) Isolation and characterization of Pseudoalteromonas sp. from fermented Korean food, as an antagonist to Vibrio harveyi. Appl Microbiol Biotechnol. doi:10.1007/s00253-013-4937-3

Pauli A (2006) Anticandidal low molecular compounds from higher plants with special reference to compounds from essential oils. Med Res Rev 26:223–268

Rattanachuay P, Kantachote D, Tantirungkij M, Nitoda T, Kanzaki H (2010) Antivibrio compounds produced by Pseudomonas sp. W3: characterization and assessment of their safety to shrimps. World J Microbiol Biotechnol. doi:10.1007/s11274-010-0529-x

Sambrook J, Fritsch EF, Maniatis T (1989) Preparation and analysis of eukaryotic genomic DNA. In: Molecular cloning: a laboratory manual, 2nd edn. Cold Spring Harbor Laboratory Press, Beijing, pp 367–370, Chinese translating edn

Song B, Rong YJ, Zhao MX, Chi ZM (2013) Antifungal activity of the lipopeptides produced by Bacillus amyloliquefaciens anti-CA against Candida albicans isolated from clinic. Appl Microbiol Biotechnol 97:7141–7150

Spiro RG (1966) Analysis of sugars found in glycoproteins. Methods Enzymol 8:3–26

Tamura K, Dudley J, Nei M, Kumar S (2007) MEGA4: molecular evolutionary genetics analysis (MEGA) software version 4.0. Mol Biol Evol 24:1596–1599

ToranzoT AE, Magarinos B, Romalde JL (2005) A review of the main bacterial fish diseases in mariculture systems. Aquaculture 246:37–61

Vijayan KK, Bright Singh IS, Jayaprakash NS, Alavandi SV, Somnath Pai S, Preetha R, Rajan JJS, Santiago TC (2006) A brackishwater isolate of Pseudomonas PS-102, a potential antagonistic bacterium against pathogenic vibrios in penaeid and non-penaeid rearing systems. Aquaculture 251:192–200

Wong JH, Hao J, Cao Z, Qiao M, Xu H, Bai Y, Ng TB (2008) An antifungal protein from Bacillus amyloliquefaciens. J Appl Microbiol 105:1888–1898

Zhao MX, Chi Z, Chi ZM, Madzak C (2013) The simultaneous production of single-cell protein and a recombinant antibacterial peptide by expression of an antibacterial peptide gene in Yarrowia lipolytica. Process Biochem 48:212–217

Zhu K, Chi ZM, Li J, Zhang FL, Li MJ, Yasoda HN (2006) The surface display of haemolysin from Vibrio harveyi on yeast cells and their potential applications as live vaccine in marine fish. Vaccine 24:46–52
Acknowledgments
This work was supported by grant 30771645 from National Natural Science Foundation of China.
About this article
Cite this article
Xu, H., Rong, Y., Zhao, M. et al. Antibacterial activity of the lipopetides produced by Bacillus amyloliquefaciens M1 against multidrug-resistant Vibrio spp. isolated from diseased marine animals. Appl Microbiol Biotechnol 98, 127–136 (2014). https://doi.org/10.1007/s00253-013-5291-1
Received:

Revised:

Accepted:

Published:

Issue Date:
Keywords
Bacillus amyloliquefaciens

Lipopeptides

Surfactin isoforms

Multidrug-resistant pathogen

Vibrio spp.