Abstract
Many recombinant murine monoclonal antibodies (mAbs) were studied under pre-clinical or clinical development and became one of the most prolific drug classes in oncology. Vascular endothelial growth factors receptor 2 (VEGFR2) has been implicated to play an important role in tumors. We have established a murine anti-VEGFR2 mAb. To reduce the shortcoming of the mAb, a murine–human chimeric Fab (cFab) named FA8H1 was constructed with gene engineering techniques and expressed as a soluble and functional protein in Escherichia coli Top10F′. Several immunological methods were used to characterize the cFab, including ELISA, affinity and kinetics assay, IP, IF, FACS, and IHC. The results illuminated that cFab maintained the specificity for the VEGFR2 antigen. The active cFab also effectively identified VEGFR2 over-expressing cells in a number of archived human cancer tissues, compared to its parental antibody. The FA8H1 provided the basis for potential therapy research against over-expressing VEGFR2 human solid tumors.
This is a preview of subscription content, log in to check access.
Access options
Buy single article
Instant access to the full article PDF.
US$ 39.95
Price includes VAT for USA
Subscribe to journal
Immediate online access to all issues from 2019. Subscription will auto renew annually.
US$ 199
This is the net price. Taxes to be calculated in checkout.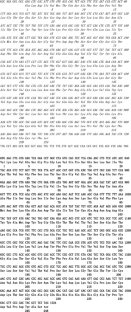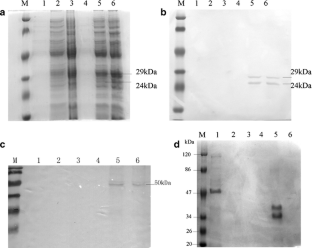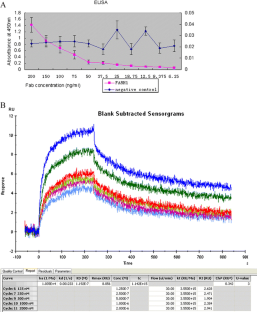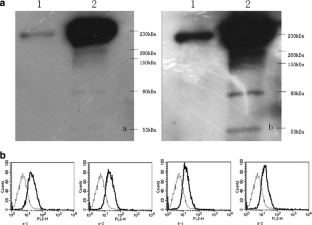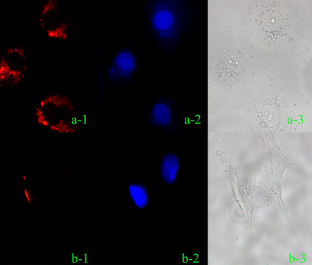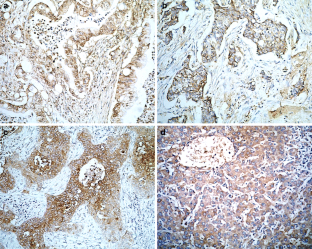 References
Aires da Silva F, Corte-Real S, Goncalves J (2008) Recombinant antibodies as therapeutic agents: pathways for modeling new biodrugs. BioDrugs 22:301–314

Barbas CF III, Burton DR, Scott JK, Silverman GJ (2001) Phage display: a laboratory manual. Cold Spring Harbor Laboratory Press, Cold Spring Harbor, pp 9.38–9.41

Bartlett NL, Younes A, Carabasi MH, Forero A, Rosenblatt JD, Leonard JP, Bernstein SH, Bociek RG, Lorenz JM, Hart BW, Barton J (2008) A phase 1 multidose study of SGN-30 immunotherapy in patients with refractory or recurrent CD30+ hematologic malignancies. Blood 111:1848–1854

Bulens F, Vandamme AM, Bernar H, Nelles L, Lijnen RH, Collen D (1991) Construction and characterization of a functional chimeric murine–human antibody directed against human fibrin fragment-D dimer. Eur J Biochem 195:235–242

Burtet RT, Santos-Silva MA, Buss GA, Moraes LM, Maranhão AQ, Brigido MM (2007) Production of a recombinant Fab in Pichia pastoris from a monocistronic expression vector. J Biochem 142:665–669

Congy-Jolivet N, Probst A, Watier H, Thibault G (2007) Recombinant therapeutic monoclonal antibodies: mechanisms of action in relation to structural and functional duality. Crit Rev Oncol Hematol 64:226–233

Du J, Wang H, Zhong C, Peng B, Zhang M, Li B, Hou S, Guo Y, Ding J (2008) Crystal structure of chimeric antibody C2H7 Fab in complex with a CD20 peptide. Mol Immunol 45:2861–2868

Forero-Torres A, Leonard JP, Younes A, Rosenblatt JD, Brice P, Bartlett NL, Bosly A, Pinter-Brown L, Kennedy D, Sievers EL, Gopal AK (2009) A phase II study of SGN-30 (anti-CD30 mAb) in Hodgkin lymphoma or systemic anaplastic large cell lymphoma. Br J Haematol 146:171–179

Groner B, Hartmann C, Wels W (2004) Therapeutic antibodies. Curr Mol Med 4:539–547

Heier JS, Boyer DS, Ciulla TA, Ferrone PJ, Jumper JM, Gentile RC, Kotlovker D, Chung CY, Kim RY, FOCUS Study Group (2006) Ranibizumab combined with verteporfin photodynamic therapy in neovascular age-related macular degeneration: year 1 results of the FOCUS Study. Arch Ophthalmol 124:1532–1542

Huang J, Tan Y, Tang Q, Liu X, Guan X, Feng Z, Zhu J (2010) A high-affinity human/mouse cross-reactive monoclonal antibody, specific for VEGFR-2 linear and conformational epitopes. Cytotechnology 62:61–71

Huang J, Zhang X, Tang Q, Zhang F, Li Y, Feng Z, Zhu J (2011) Prognostic significance and potential therapeutic target of VEGFR2 in hepatocellular carcinoma. J Clin Pathol 64:343–348

Jendreyko N, Popkov M, Rader C, Barbas CF 3rd (2005) Phenotypic knockout of VEGF-R2 and Tie-2 with an intradiabody reduces tumor growth and angiogenesis in vivo. Proc Natl Acad Sci USA 102:8293–8298

Kim W, Jeong MH, Kim KH, Sohn IS, Hong YJ, Park HW, Kim JH, Ahn YK, Cho JG, Park JC, Cho DL, Kang JC (2006) The clinical results of a platelet glycoprotein IIb/IIIa receptor blocker (abciximab: ReoPro)-coated stent in acute myocardial infarction. J Am Coll Cardiol 47:933–938

Lazar GA, Desjarlais JR, Jacinto J, Karki S, Hammond PW (2007) A molecular immunology approach to antibody humanization and functional optimization. Mol Immunol 44:1986–1998

Lonberg N (2008) Human monoclonal antibodies from transgenic mice. Handb Exp Pharmacol 181:69–97

Lu D, Jimenez X, Zhang H, Bohlen P, Witte L, Zhu Z (2002) Selection of high affinity human neutralizing antibodies to VEGFR2 from a large antibody phage display library for antiangiogenesis therapy. Int J Cancer 97:393–399

Miao HQ, Hu K, Jimenez X, Navarro E, Zhang H, Lu D, Ludwig DL, Balderes P, Zhu Z (2006) Potent neutralization of VEGF biological activities with a fully human antibody Fab fragment directed against VEGF receptor 2. Biochem Biophys Res Commun 345:438–445

Muzard J, Loyau S, Ajzenberg N, Billiald P, Jandrot-Perrus M (2006) Antithrombotic recombinant antibodies. J Soc Biol 200:365–375

Nakamura K, Zen Y, Sato Y, Kozaka K, Matsui O, Harada K, Nakanuma Y (2007) Vascular endothelial growth factor, its receptor Flk-1, and hypoxia inducible factor-1αare involved in malignant transformation in dysplastic nodules of the liver. Hum Pathol 38:1532–1546

Nishibori N, Horiuchi H, Furusawa S, Matsuda H (2006) Humanization of chicken monoclonal antibody using phage-display system. Mol Immunol 43:634–642

Nissim A, Chernajovsky Y (2008) Historical development of monoclonal antibody therapeutics. Handb Exp Pharmacol 181:3–18

Norman AB, Norman MK, Buesing WR, Tabet MR, Tsibulsky VL, Ball WJ (2009) The effect of a chimeric human/murine anti-cocaine monoclonal antibody on cocaine self-administration in rats. J Pharmacol Exp Ther 328:873–881

Pegram M, Ngo D (2006) Application and potential limitations of animal models utilized in the development of trastuzumab (Herceptin): a case study. Adv Drug Deliv Rev 58:723–734

Popkov M, Jendreyko N, Gonzalez-Sapienza G, Mage RG, Rader C, Barbas CF 3rd (2004) Human/mouse cross-reactive anti-VEGF receptor 2 recombinant antibodies selected from an immune b9 allotype rabbit antibody library. J Immunol Methods 288:149–164

Rodrigues ME, Costa AR, Henriques M, Azeredo J, Oliveira R (2010) Technological progresses in monoclonal antibody production systems. Biotechnol Prog 26:332–351

Suzuki M, Kato-Nakano M, Kawamoto S, Furuya A, Abe Y, Misaka H, Kimoto N, Nakamura K, Ohta S, Ando H (2009) Therapeutic antitumor efficacy of monoclonal antibody against Claudin-4 for pancreatic and ovarian cancers. Cancer Sci 100:1623–1630

Tamhane UU, Gurm HS (2008) The chimeric monoclonal antibody abciximab: a systematic review of its safety in contemporary practice. Expert Opin Drug Saf 7:809–819

Thibodeaux BA, Roehrig JT (2009) Development of a human–murine chimeric immunoglobulin M antibody for use in the serological detection of human flavivirus antibodies. Clin Vaccine Immunol 16:679–685

Tsirigotis P, Economopoulos T (2008) Monoclonal antibodies in the treatment of lymphoid malignancies. J Steroid Biochem Mol Biol 108:267–271

Yang XM, Xing JL, Liao CG, Yao XY, Li Y, Chen ZN (2008) High efficiency reconstitution of a human–mouse chimeric Fab of CAb-1 antibody specific to human colon cancer. Scand J Immunol 68:12–21

Zeng W, Gouw AS, van den Heuvel MC, Zwiers PJ, Zondervan PE, Poppema S, Zhang N, Platteel I, de Jong KP, Molema G (2008) The angiogenic makeup of human hepatocellular carcinoma does not favor vascular endothelial growth factor/angiopoietin-driven sprouting neovascularization. Hepatology 48:1517–1527
Acknowledgments
This study was supported by grants from the Natural Science Foundation of Jiangsu Province (BS2007019) and the Department of Health of Jiangsu Province (H200938), China.
About this article
Cite this article
Huang, J., Liang, J., Tang, Q. et al. An active murine–human chimeric Fab antibody derived from Escherichia coli, potential therapy against over-expressing VEGFR2 solid tumors. Appl Microbiol Biotechnol 91, 1341–1351 (2011). https://doi.org/10.1007/s00253-011-3335-y
Received:

Revised:

Accepted:

Published:

Issue Date:
Keywords
VEGFR2

Chimeric Fab

Immunological method

Escherichia coli