Abstract
Levan is a homopolymer of fructose which can be produced by the transfructosylation reaction of levansucrase (EC 2.4.1.10) from sucrose. In particular, levan synthesized by Zymomonas mobilis has found a wide and potential application in the food and pharmaceutical industry. In this study, the immobilization of Z. mobilis levansucrae (encoded by levU) was attempted for repeated production of levan. By fusion levU with the chitin-binding domain (ChBD), the hybrid protein was overproduced in a soluble form in Escherichia coli. After direct absorption of the protein mixture from E. coli onto chitin beads, levansucrase tagged with ChBD was found to specifically attach to the affinity matrix. Subsequent analysis indicated that the linkage between the enzyme and chitin beads was substantially stable. Furthermore, with 20% sucrose, the production of levan was enhanced by 60% to reach 83 g/l using the immobilized levansucrase as compared to that by the free counterpart. This production yield accounts for 41.5% conversion yield (g/g) on the basis of sucrose. After all, a total production of levan with 480 g/l was obtained by recycling of the immobilized enzyme for seven times. It is apparent that this approach offers a promising way for levan production by Z. mobilis levansucrase immobilized on chitin beads.
This is a preview of subscription content, log in to check access.
Access options
Buy single article
Instant access to the full article PDF.
US$ 39.95
Price includes VAT for USA
Subscribe to journal
Immediate online access to all issues from 2019. Subscription will auto renew annually.
US$ 199
This is the net price. Taxes to be calculated in checkout.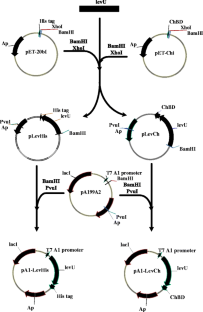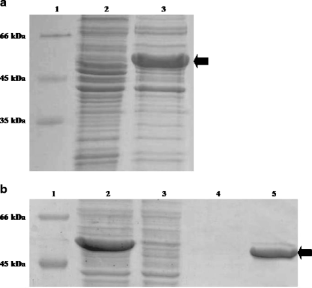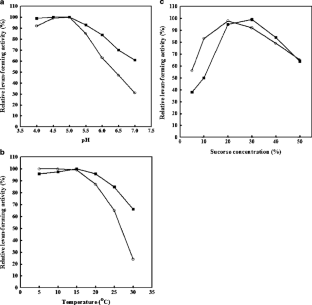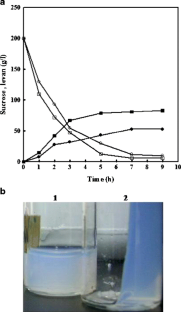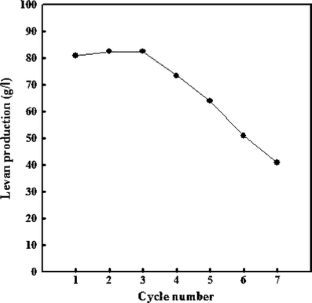 References
Belghith H, Song KB, Kim CH, Rhee SK (1996) Optimal conditions for levan formation by an overexpressed recombinant levansucrase. Biotechnol Lett 18:467–472

Calazans GMT, Lopes CE, Lima RMO, Franca FD (1997) Antitumour activities of levans produced by Zymomonas mobilis strains. Biotechnol Lett 19:19–21

Calazans GMT, Lima RC, de França FP, Lopes CE (2000) Molecular weight and antitumour activity of Zymomonas mobilis levans. Int J Biol Macromol 27:245–247

Chambert R, Petit-Glatron MF (1993) Immobilization of levansucrase on calcium phosphate gel strongly increases its polymerase activity. Carbohydr Res 244:129–136

Chao YP, Chiang CJ, Wang YL, Wang ZW (2003) Applicability of new expression vectors for both engineering uses and biological studies. Biotechnol Prog 19:1076–1080 2003

Chern JT, Chao YP (2005) Chitin-binding domain based immobilization of D-hydantoinase. J Biotechnol 117:267–275

Crittenden RG (1999) Prebiotics. In: Tannock GW (ed) Probiotics: a critical review. Horizon scientific, Norfolk, pp 141–156

Han YW (1990) Microbial levan. Adv Appl Microbiol 35:171–194

Hashimoto M, Ikegami T, Seino S, Ohuchi N, Fukada H, Sugiyama J, Shirakawa M, Watanabe T (2000) Expression and characterization of the chitin-binding domain of chitinase A1 from Bacillus circulans WL-12. J Bacteriol 182:3045–3054

Izuka M, Yamaghchi H, Ono S, Minamiura N (1993) Production and isolation of levan by use of levansucrase immobilized on the ceramic support SM-10. Biosci Biotechnol Biochem 57:322–324

Jang KH, Song KB, Park BS, Kim CH, Chung BH, Choue RW, Lee KS, Lee C, Chun UH, Rhee SK (2001) Levan production by use of the recombinant levansucraseimmobilized on titanium-activated magnetite. Proc Biochem 37:339–343

Leibovici J, Sinai Y, Wolman M, Davidai G (1975) Effects of high-molecular levan on the growth and spread of lymphoma in AKR mice. Cancer Res 35:1921–1925

Perlot P, Monsan P (1984) Production, purification, and immoblization of Bacillus subtilis levansucrase. Ann New York Acad Sci 434:468–471

Salemuddin M (1999) Bioaffinity based immobilization of enzymes. In: Fiechter A (ed) Advances in biochemical engineering/biotechnology . vol. 64. Springer, Berlin, pp 203–226

Wang ZW, Law WS, Chao YP (2004) Improvement of the thermoregulated T7 expression system by using the heat-sensitive lacI. Biotechnol Prog 20:1352–1358

Yanase H, Iwata M, Nakahigashi R, Kita K, Kato N, Tonomura K (1992) Purification, crystallization, and properties of the extracellular levansucrase from Zymomonas mobilis. Biosci Biotechnol Biochem 156:1335–1337

Yoon EJ, Yoo SH, Cha J, Lee HG (2004) Effect of levan's branching structure on antitumor activity. Int J Biol Macromol 34:191–194
Acknowledgement
This work was supported by the grant from the Taichung Veterans General Hospital and Feng Chia University (TCVGH-FCU94GB05). We also like to thank Lai Hsing-Lon for his technical assistance.
About this article
Cite this article
Chiang, C., Wang, J., Chen, P. et al. Enhanced levan production using chitin-binding domain fused levansucrase immobilized on chitin beads. Appl Microbiol Biotechnol 82, 445–451 (2009). https://doi.org/10.1007/s00253-008-1772-z
Received:

Revised:

Accepted:

Published:

Issue Date:
Keywords
Levan

Bioconversion

Enzyme immobilization

Z. mobilis levansucrase