Abstract
S-Adenosylmethionine (SAM) is synthesized via the metabolic reaction involving adenosine triphosphate and l-methionine that is catalyzed by the enzyme S-adenosyl-l-methionine synthetase (SAM-s) and encoded by the gene metK. In the present study, metK with the absence of introns from Saccharomyces cerevisiae was introduced into Streptomyces actuosus, a nosiheptide (Nsh) producer. Intracellular SAM levels were determined by high-pressure liquid chromatography. Through optimizing the nutrient content of the medium, it was shown that increased SAM production induced by the overexpression of SAM-s leads to an increase in the intracellular cysteine pool and overproduction of Nsh in S. actuosus. This investigation shows that increased SAM promotes the elevated production of the non-ribosomal thiopeptide Nsh in Streptomyces sp.
This is a preview of subscription content, log in to check access.
Access options
Buy single article
Instant access to the full article PDF.
US$ 39.95
Price includes VAT for USA
Subscribe to journal
Immediate online access to all issues from 2019. Subscription will auto renew annually.
US$ 199
This is the net price. Taxes to be calculated in checkout.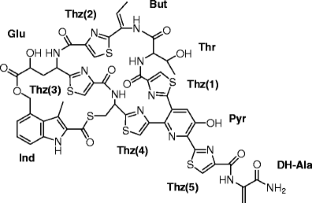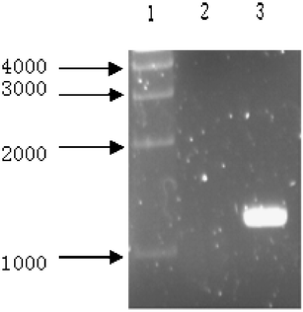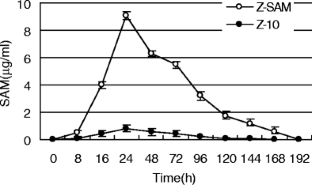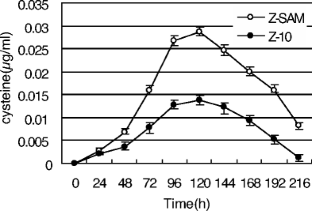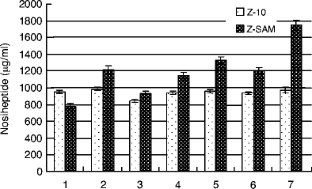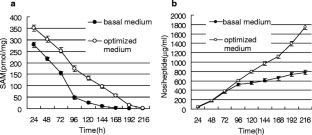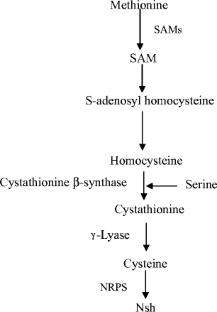 References
Cathryn ASH, Neil LK, Heather CJ, Amy MG, Christian B, Christopher TW (1999) Assembly line enzymology by multimodular nonribosomal peptide synthetases: the thioesterase domain of E. coli EntF catalyzes both elongation and cyclolactonization. Chem Biol 6:385–400

David EC, Walsh C (1999) The parallel and convergent universes of polyketide synthases and nonribosomal peptide synthetases. Chem Biol 6:R319–R325

Huh JH, Kim DJ, Zhao XQ, Li M, Jo YY, Yoon YM, Shin SK (2004) Widespread activation of antibiotic biosynthesis by S-adenosylmethionine in Streptomycetes. FEMS Microbiol Lett 238:439–447

Kim DJ, Huh JH, Yang YY, Kang CM, Lee IH, Hyun CG, Hong SK, Suh JW (2003) Accumulation of S-adenosyl-l-methionine enhances production of actinorhodin but inhibits sporulation in Streptomyces lividans TK23. J Bacteriol 185:592–600

Mocek U, Chen LC, Keller PJ, Houck DR, Beale JM, Floss HG (1989) Proton and carbon-13 NMR assignments of the thiopeptide antibiotic nosiheptide. J Antibiotics 42:1643–1648

Mocek U, Knaggs AR, Tsuchiga R, Ngugen T, Beale JM, Floss HG (1993) Biosynthesis of modified peptide antibiotic nosiheptide in Streptomyces actuosus. J Am Chem Soc 115:7557–7568

Nakajima A, Wada K, Katayama K, Saubermann L, Osawa E, Nagase H, Ueno N, Matsuhashi N, Aburatani H (2002) Gene expression profile after peroxisome proliferator activator receptor-gamma ligand administration in dextran sodium sulfate mice. J Gastroenterol 37(14):62–66

Williamson JM, Meyer R, Inamine E (1985) Reverse transsulfuration and its relationship to thienamycin biosynthesis in Streptomyces cattleya. Antimicrob Agents Chemother 28(4):478

Yoon GS, Ko KH, Kang HW, Suh JW, Kim YS, Ryu YW (2006) Characterization of S-adenosylmethionine synthetase from Streptomyces avermitilis NRRL8165 and its effect on antibiotic production. Enzym Microb Tech 39:466–473
About this article
Cite this article
Zhang, X., Fen, M., Shi, X. et al. Overexpression of yeast S-adenosylmethionine synthetase metK in Streptomyces actuosus leads to increased production of nosiheptide. Appl Microbiol Biotechnol 78, 991–995 (2008). https://doi.org/10.1007/s00253-008-1394-5
Received:

Revised:

Accepted:

Published:

Issue Date:
Keywords
Streptomyces actuosus
S-Adenosylmethionine
metK

Cysteine

Nosiheptide