Abstract
An endophytic Xylaria sp., having broad antimicrobial activity, was isolated and characterized from Ginkgo biloba L. From the culture extracts of this fungus, a bioactive compound P3 was isolated by bioactivity-guided fractionation and identified as 7-amino-4-methylcoumarin by nuclear magnetic resonance, infrared, and mass spectrometry spectral data. The compound showed strong antibacterial and antifungal activities in vitro against Staphylococcus aureus [minimal inhibitory concentrations (MIC) 16 μg·ml−1], Escherichia coli (MIC, 10 μg·ml−1), Salmonella typhia (MIC, 20 μg·ml−1), Salmonella typhimurium (MIC, 15 μg·ml−1), Salmonella enteritidis (MIC, 8.5 μg·ml−1), Aeromonas hydrophila (MIC, 4 μg·ml−1), Yersinia sp. (MIC, 12.5 μg·ml−1), Vibrio anguillarum (MIC, 25 μg·ml−1), Shigella sp. (MIC, 6.3 μg·ml−1), Vibrio parahaemolyticus (MIC, 12.5 μg·ml−1), Candida albicans (MIC, 15 μg·ml−1), Penicillium expansum (MIC, 40 μg·ml−1), and Aspergillus niger (MIC, 25 μg·ml−1). This is the first report of 7-amino-4-methylcoumarin in fungus and of the antimicrobial activity of this metabolite. The obtained results provide promising baseline information for the potential use of this unusual endophytic fungus and its components in the control of food spoilage and food-borne diseases.
This is a preview of subscription content, log in to check access.
Access options
Buy single article
Instant access to the full article PDF.
US$ 39.95
Price includes VAT for USA
Subscribe to journal
Immediate online access to all issues from 2019. Subscription will auto renew annually.
US$ 199
This is the net price. Taxes to be calculated in checkout.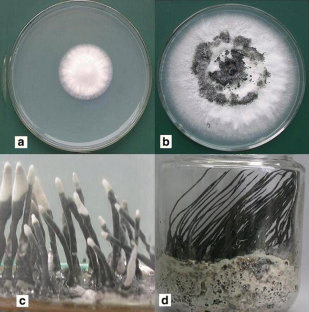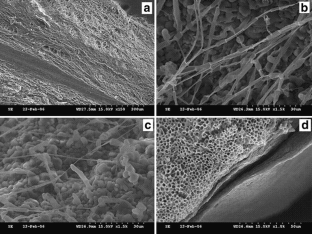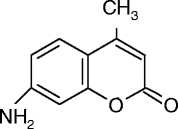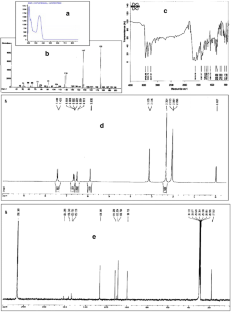 References
Abate D, Abraham W, Meyer H (1997) Cytochalasins and phytotoxins from the fungus Xylaria obovata. Phytochemistry 44:1443–1448

Amnuaykanjanasin A, Punya J, Paungmoung P, Rungrod A, Tachaleat A, Pongpattanakitshote S, Cheevadhanarak S, Tanticharoen M (2005) Diversity of type I polyketide synthase genes in the wood-decay fungus Xylaria sp. BCC 1067. FEMS Microbiol Lett 251:125–136

Brunner F, Petrini O (1992) Taxonomy of some Xylaria species and xylariaceous endophytes by isozyme electrophoresis. Mycol Res 96:723–733

Deak T, Beuchat LR (1996) Handbook of food spoilage. CRC, New York, USA

Espada A, Rivera-Sagredo A, Fuente JM, Hueso-Rodriguez JA, Elson SW (1997) New cytochalasins from the fungus Xylaria hypoxylon. Tetrahedron 53:6485–6492

Espinosa-Garcia FJ, Langenheim JH (1990) The endophytic fungal community of a coastal redwood population—diversity and spatial patterns. New Phytol 116:89–97

Fisher PJ, Petrini O, Petrini LE, Sutton BC (1994) Fungal endophytes from the leaves and twigs of Quercus ilex L. from England, Marjorca and Switzerland. New Phytol 127:133–137

Gomez S, Cosson C, Deschamps AM (1997) Evidence for a bacteriocin-like substance produced by a new strain of Streptococcus sp., inhibitory to Gram-positive food-borne pathogens. Res Microbiol 148:757–766

Healy PC, Hocking A, Tran-Dinh N, Pitt JI, Shivas RG, Mitchell JK, Kotiw M, Davis RA (2004) Xanthones from a microfungus of the genus Xylaria. Phytochemistry 65:2373–2378

Karsten K, Muhammad R (2004) Total synthesis of (+)-xyloketal D, a secondary metabolite from the mangrove fungus Xylaria sp. Tetrahedron Lett 45:293–294

Kashman Y, Gustafson KR, Fuller RW, Cardellina JH, McMahon JB, Currens MJ, Buckheit JRW, Hughes S, Cragg GM, Boyd MR (1992) The calanolides, a novel HIV-inhibitory class of coumarin derivatives from the tropical rainforest tree, Calophyllum lanigerum. J Med Chem 35:2735–2743

Li JY, Strobel GA (2001) Jesteone and hydroxyl-jesterone antioomycete cyclohexenenone epoxides from the endophytic fungus Pestalotiopsis jesteri. Phytochemistry 57:261–265

Liu R, Feng L, Sun A, Kong L (2004) Preparative isolation and purification of coumarins from Peucedanum praeruptorum Dunn by high-speed counter-current chromatography. J Chromatogr A 1057:89–94

Liu XL, Dong MS, Chen XH, Jiang M, Lv X, Yan GJ (2007) Antioxidant activity and phenolics of an endophytic Xylaria sp. from Ginkgo biloba. Food Chem 105:548–554

Maucher A, Vonangerer E (1994) Antitumor-activity of coumarin and 7-hydroxycoumarin against 7,12-dimethylbenz[a]anthracene-induced rat mammary carcinomas. J Cancer Res Clin Oncol 120:502–504

Paya M, Halliwel B, Hoult JR (1992) Interactions of a series of coumarins with reactive oxygen species: scavenging of superoxide, hypochlorous acid and hydroxyl radicals. Biochem Pharmacol 44:205–214

Petrini O, Stone JK, Carroll FE (1982) Endophytic fungi in evergreen shrubs in Western Oregon: a preliminary study. Can J Bot 60:789–796

Pozdnev VF (1990) Improved method for synthesis of 7-amino-4-methylcoumarin. Chem Heterocycl Compd 26:264–265

Rouhi AM (2003) Fine chemical firms enable flavor and fragrance industry. Chem Eng News 81:54

Strobel G (2003) Endophytes as sources of bioactive products. Microbes Infect 5:535–544

Strobel G, Daisy B (2003) Bioprospecting for microbial endophytes and their natural products. Microbiol Mol Biol Rev 67:491–502

Strobel G, Yang X, Sears J, Kramer R, Sidhu RS, Hess WM (1996) Taxol from Pestalotiopsis micrspora, an endophytic fungus of Taxus wallichiana. Microbiology 142:435–440

Wei JC (1979) Identification handbook of fungi. Science and Technology Press, Shanghai, China

White TJ, Bruns T, Lee S, Taylor T (1990) Amplification and direct sequencing of fungal ribosomal RNA genes for phylogenetics. In: Innis MA, Gelfand DH, Sninsky JJ, White TJ (eds) PCR protocols: a guide to methods and applications. Academic, San Diego, pp 315–322

Wiyakrutta S, Sriubolmas N, Panphut W, Thongon N, Danwisetkanjana K, Ruangrungsi N, Meevootisom V (2004) Endophytic fungi with anti-microbial, anti-cancer and anti-malarial activities isolated from Thai medicinal plants. World J Microbiol Biotechnol 20:265–272

Yang XW, Hattori M, Namba T (1996) Two new coumarins from the roots of Aegle marmelos. J Chin Pharmaceu Sci 5:68–73

Yang XW, Yan ZK, Gu ZM, Zhou GC, Masao H, Tsuneo N (1994) Chemical constituents of underground parts of Notoptecygium forbesii Boiss. J Chin Pharmaceut Sci 29:141–143

Zhu HJ, Qu F, Zhu LH (1993) Isolation of genomic DNAs from plants, fungi and bacteria using benzyl chloride. Nucleic Acids Res 21:5279–5280
Acknowledgments
This work was co-financed by High-Tech Research and Development Program of China (2006AA10Z343) and Key Scientific Project of Jiangsu Province (BE2006 325).
About this article
Cite this article
Liu, X., Dong, M., Chen, X. et al. Antimicrobial activity of an endophytic Xylaria sp.YX-28 and identification of its antimicrobial compound 7-amino-4-methylcoumarin. Appl Microbiol Biotechnol 78, 241–247 (2008). https://doi.org/10.1007/s00253-007-1305-1
Received:

Revised:

Accepted:

Published:

Issue Date:
Keywords
Endophytes

Xylaria

7-Amino-4-methylcoumarin

Antimicrobial activity

Ginkgo biloba