Abstract
An endospore-forming bacterium, strain B16, was isolated from a soil sample and identified as a Bacillus sp. The strain presented remarkable nematotoxic activity against nematode Panagrellus redivivus. The crude extracellular protein extract from culture supernatant of the bacteria killed about 80% of the tested nematodes within 24 h, suggesting the involvement of extracellular proteases. A homogeneous extracellular protease was purified by chromatography, and the hypothesis of proteinaceous pathogeny in the infection of B16 strain was confirmed by the experiments of killing living nematodes and by the degradation of purified nematode cuticle when treated with the homogenous protease. The gene for the virulence protease was cloned, and the nucleotide sequence was determined. The deduced amino acid sequence showed significant similarity with subtilisin BPN' but low homology with the other cuticle-degrading proteases previously reported in fungi. Characterization of the purified protease revealed the molecular mass of 28 kDa and the optimum activity at pH 10, 50°C. The purified protease can hydrolyze several native proteinaceous substrates, including collagen and nematode cuticle. To our knowledge, this is the first report of a serine protease from a Bacillus genus of bacteria that serves as a pathogenic factor against nematodes, an important step in understanding the relationship between bacterial pathogen and host and in improving the nematocidal activity in biological control.
This is a preview of subscription content, log in to check access.
Access options
Buy single article
Instant access to the full article PDF.
US$ 39.95
Price includes VAT for USA
Subscribe to journal
Immediate online access to all issues from 2019. Subscription will auto renew annually.
US$ 199
This is the net price. Taxes to be calculated in checkout.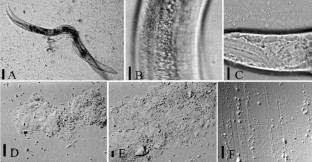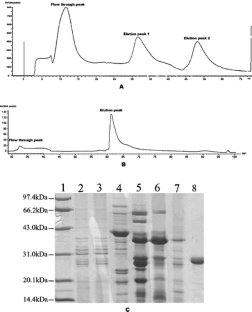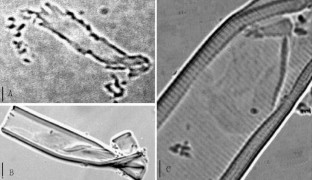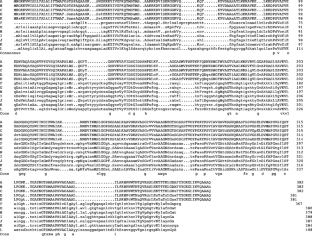 References
Åhman J (2000) Extracellular serine proteases as virulence factors in nematophagous fungi: molecular characterization and functional analysis of the PII protease in Arthrobotrys oligospora. Doctoral dissertation, Lund University

Åhman J, Johansson T, Olsson M, Punt PJ, van den Hondel CAMJJ, Tunlid AS (2002) Improving the pathogenicity of a nematode-trapping fungus by genetic engineering of a subtilisin with nematotoxic activity. Appl Environ Microbiol 689:3408–3415

Atibalentja N, Noel GR, Domier LL (2000) Phylogenetic position of the North American isolate of Pasteuria that parasitizes the soybean cyst nematode, Heterodera glycines, as inferred from 16S rDNA sequence analysis. Int J Syst Evol Microbiol 50:605–613

Balaji V, Jesudason MV, Sriclharan G, Subramanian K (2002) Detection of virulence attributes of Burkholderia pseudomallei. Indian J Med Res 119:101–106

Beg QK, Gupta R (2003) Purification and characterization of an oxidation stable, thiol-dependent serine alkaline protease from Bacillus mojavavensis. Enzyme Microb Technol 32:294–304

Cox GN, Kusch M, Edgar RS (1981) Cuticle of Caenorhabditis elegans: its isolation and partial characterization. J Cell Biol 90:7–17

Day RM, Thalhauser CJ, Sudmeier JL, Vincent MP, Torchilin EV, Sanford DG, Bachovchin CW, Bachovchin WW (2003) Tautomerism, acid-base equilibria, and H-bonding of the six histidines in subtilisin BPN' by NMR. Protein Sci 12:794–810

Duncon LW (1991) Current options for nematode management. Annu Rev Phytopathol 29:469–490

Gray NF (1984) Ecology of nematophagous fungi: comparison of the soil sprinkling method with the Baerman funnel technique in the isolation of endoparasites. Soil Biol Biochem 16:81–83

Huang HW, Chen WC, Wu CY, Yu HC, Lin WY, Chen ST, Wang KT (1997) Kinetic studies of the inhibitory effects of propeptides subtilisin BPN' and carlsberg to bacterial serine proteases. Protein Eng 10:1227–1233

Huang XW, Zhao NH, Zhang KQ (2004) Extracellular enzymes serving as virulence factors in nematophageous fungi involved in infection of the host. Res Microbiol 155:811–816

Huang XW, Niu QH, Zhou W, Zhang KQ (2005) Bacillus nematocida sp. nov., a novel bacterial strain with nematotoxic activity isolated from soil in Yunnan, China. Syst Appl Microbiol (In press)

Jacobs M, Eliasson M, Uhlen M, Flock JI (1985) Cloning, sequencing and expression of subtilisin Carlsberg from Bacillus licheniformis. Nucleic Acids Res 13:8913–8926

Jansson HB, Nordbring-Hertz B (1988). Infection mechanisms in the fungus-nematode system. In: Poinar GO Jr, Jansson HB (eds) Diseases of nematodes, vol. 2. CRC, Boca Raton, FL, pp 59–72

Laemmli UK (1970) Cleaving of the structural proteins during the assembly of the head of bacteriophage T4. Nature (Lond) 227:680–685

Leger RJ, Richard MC, Charnley AK (1987) Production of cuticle-degrading enzymes by the entomopathogen Metarhizium anisopliae during infection of cuticles from Calliphora vomitoria and Manduca sexta. J Gen Microbiol 133:1371–1382

Leger RJ, Nelson JO, Screen SE (1999) The entomopathogenic fungus Metarhizium anisopliae alters ambient pH, allowing extracellular protease production. Microbiology 145:2691–2699

Singh J, Batra N, Sobti RC (2001) Serine alkaline protease from a newly isolated Bacillus sp. SSR1. Proc Biochem 36:781–785

Tikhonov VE, Lopez-Llorca LV, Salinas J, Jansson HB (2002) Purification and characterization of chitinases from the nematophagous fungi Verticillium chlamydosporium and V. suchlasporium. Fungal Genet Biol 35:67–78

Tunlid A, Rosen S, Ek B, Rask L (1994) Purification and characterization of an extracellular serine protease from the nematode-trapping fungus Arthrobotrys oligospora. Microbiology 140:1687–1695

Wei J, Hale K, Carta L, Platzer E, Wong C, Fang S, Aroian V (2003) Bacillus thurigiensis crystal proteins that target nematodes. Microbiology 100:2760–2765

Yoon JH, Kim IG, Kang KH, Oh TK, Park YH (2003) Bacillus marisflavi sp. nov. and Bacillus aquimaris sp. nov., isolated from sea water of a tidal flat of the Yellow Sea in Korea. Int J Syst Evol Microbiol 53:1297–1303

Zhou XS, Kaya HK, Heungens K, Heidi GB (2002) Response of ants to a deterrent factor(s) produced by the symbiotic bacteria of entomopathogenic nematodes. Appl Environ Microbiol 68:6202–6209

Zuckerman (1984) Nematode chemotaxis and possible mechanisms of host/prey recognition. Annu Rev Phytopathol 2295–22113
Acknowledgements
We express our gratitude to Dilantha Fernando and Zhang L.M. for their invaluable discussions and assistance in preparing the manuscript. We are also grateful to Zhou W. for her invaluable help in facilitating the work and to Wang M., Sun H., Xu J., Wang R.B., Lin C., and Li J. for their helpful advices in the study. We thank Li W.J. and Zhang Y.Q. for helping identify the bacterium strain B16.
This work was supported by the projects from National Natural Science Foundation Program of P. R. China (30470067), Ministry of Science and Technology of P. R. China (2002BA901A21), and Department of Science and Technology of Yunnan Province, P. R. China (No. 2004C0004Q and 2004C0001Z).
Additional information
Niu Qiuhong and Huang Xiaowei contributed equally to the work
About this article
Cite this article
Qiuhong, N., Xiaowei, H., Baoyu, T. et al. Bacillus sp. B16 kills nematodes with a serine protease identified as a pathogenic factor. Appl Microbiol Biotechnol 69, 722–730 (2006). https://doi.org/10.1007/s00253-005-0019-5
Received:

Revised:

Accepted:

Published:

Issue Date:
Keywords
Serine Protease

Extracellular Protease

Nematophagous Fungus

Nematocide

Nematode Cuticle