Abstract
This consensus article elaborated by the European Society for Paediatric Radiology task force on gastrointestinal and genitourinary imaging is intended to standardize the imaging approach in newborns with disorders of sex development. These newborns represent a difficult and stressful situation necessitating a multidisciplinary team approach. Imaging plays an important role in the work-up but needs to be optimized and customized to the patient. Ultrasound plays the central role in assessing the genital anatomy. The examination must be conducted in a detailed and systematic way. It must include transabdominal and transperineal approaches with adapted high-resolution transducers. The pelvic cavity, the genital folds, the inguinal areas and the adrenals must be evaluated as well as the rest of the abdominal cavity. A reporting template is proposed. The indications of magnetic resonance imaging and cysto- and genitography are discussed as well as they may provide additional information. Imaging findings must be reported cautiously using neutral wording as much as possible.
This is a preview of subscription content, log in to check access.
Access options
Buy single article
Instant unlimited access to the full article PDF.
US$ 39.95
Price includes VAT for USA
Subscribe to journal
Immediate online access to all issues from 2019. Subscription will auto renew annually.
US$ 199
This is the net price. Taxes to be calculated in checkout.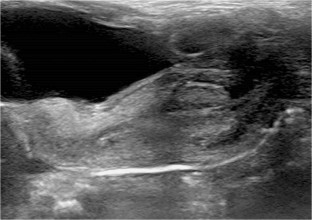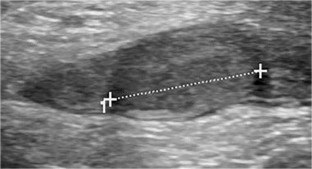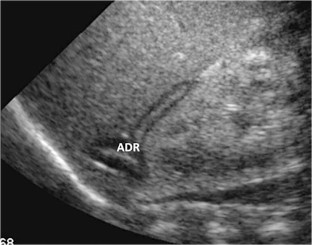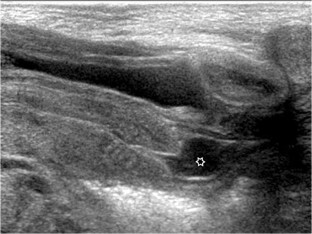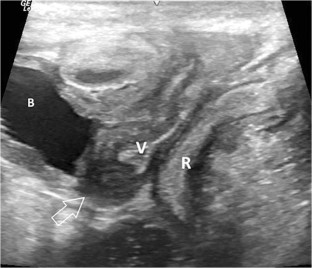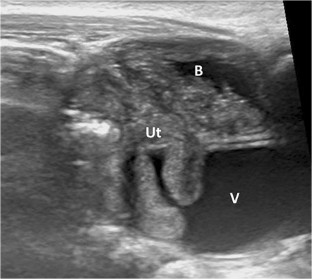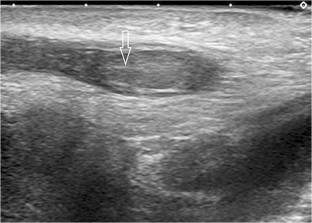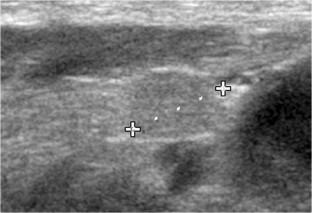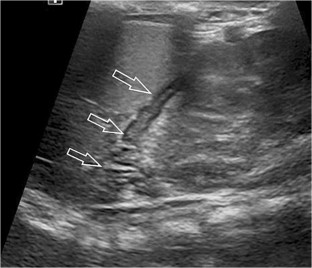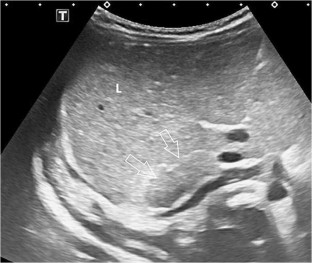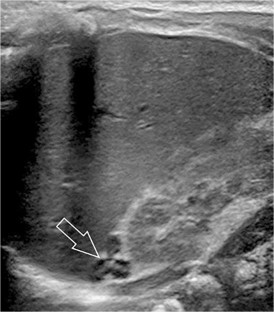 References
1.

Wherret DK (2015) Approach to the infant with suspected disorder of sex development. Pediatr Clin N Am 62:983–999

2.

Hiort O, Birnbaum W, Marshall L et al (2014) Management of disorders of sex development. Nat Rev Endocrinol 10:520–529

3.

Cools M, Nordenstrom A, Robeva R et al (2018) Caring for individuals with DSD: a consensus statement. Nat Rev Endocrinol 14:415–429

4.

Mendonca BB, Domenico S, Arnhold IJ, Costa EM (2009) 46,XY disorders of sexual development (DSD). Clin Endocrinol 70:173–187

5.

Kousta E, Papathanasiou A, Skordis N (2010) Sex determination and disorders of sex development according to the revised nomenclature and classification in 46XX individuals. Hormones (Athens) 9:218–231

6.

Lee PA, Houk CP, Ahmed SF, International Consensus Conference on Intersex organized by the Lawson Wilkins pediatric Endocrine Society and the European Society for Paediatric Endocrinology (2006) Consensus management of intersex disorders. Pediatrics 118:e488–e500

7.

Odeh M, Granin V, Kais M et al (2009) Sonographic fetal sex determination. Obstet Gynecol Surv 64:50–57

8.

Rotondi M, Valenzano F, Bilancioni E et al (2001) Prenatal measurement of testicular diameter by ultrasonography: development of fetal male gender and evaluation of testicular descent. Prenat Diagn 21:112–115

9.

Chitty LS, Chatelain P, Wolffenbuttel KP, Aigrain Y (2012) Prenatal diagnosis of disorders of sexual development. J Pediatr Urol 8:576–584

10.

Lynch TA, Ruzzo K, Sack V, Rijhsinghani A (2016) Fetal sex determination using NIPT and ultrasound as a method for diagnosing important fetal sex abnormalities. Prenat Diagn 36:888–890

11.

Paltiel HJ, Phelps A (2014) US of the pediatric female pelvis. Radiology 270:644–657

12.

Kaplan SL, Edgar JC, Ford EG et al (2016) Size of ovaries, uterus and breast buds by ultrasound in full-term neonates aged 0-3 days. Pediatr Radiol 46:1837–1847

13.

Son JK, Taylor GA (2014) Transperineal ultrasonography. Pediatr Radiol 44:193–201

14.

Otero HJ, Rubio E, Blask A (2015) Ovary and testicle and everything in between: lesions and imaging in the newborn. Semin Ultrasound CT MR 36:178–192

15.

Sargar KM, Khanna G, Hulett Bowling R (2017) Imaging of nonmalignant adrenal lesions in children. Radiographics 37:1648–1664

16.

Moshiri M, Chapman T, Fechner PY et al (2012) Evaluation and management of disorders of sex development: multidisciplinary approach to a complex diagnosis. Radiographics 32:1599–1618

17.

Chavhan GB, Parra DA, Oudjhane K et al (2008) Imaging of ambiguous genitalia: classification and diagnostic approach. Radiographics 28:1891–1904

18.

Guerra-Junior G, Andrade KC, Barcelos IHK, Maciel-Guerra AT (2018) Imaging techniques in the diagnostic journey of disorders of sex development. Sex Dev 12:95–99

19.

Cassart M, Massez A, Donner C et al (2005) Sonographic diagnosis of fetal adrenal hyperplasia: utility for prenatal corticotherapy. Prenat Diagn 25:1060–1061

20.

Kim CJ (2014) Congenital lipoid adrenal hyperplasia. Ann Pediatr Endocrinol Metab 19:179–183

21.

Karsli T, Sutter J, Shekhawat PS (2016) X-linked adrenal hypoplasia congenita due to NROB1 (DAX1) deficiency presenting as severe respiratory distress in near term infants. Pediatr Neonatol 57:444–445

22.

Riccabona M, Darge K, Lobo ML et al (2015) ESPR Uroradiology Taskforce – imaging recommendations in paediatric uroradiology, part VIII: retrograde urethrography, imaging disorder of sexual development and imaging childhood testicular torsion. Pediatr Radiol 45:2023–2028

23.

Kopac M, Riccabona M, Haim M (2009) Contrast-enhanced voiding urosonography and genitography in a baby with ambiguous genitalia and urogenital sinus. Ultraschall Med 30:299–300

24.

Mansour SM, Hamed ST, Adel L et al (2012) Does MRI add to ultrasound in the assessment of disorders of sex development? Eur J Radiol 81:2403–2410
Ethics declarations
Conflicts of interest
None
Additional information
Publisher's note
Springer Nature remains neutral with regard to jurisdictional claims in published maps and institutional affiliations.
The original version of this article was revised: The above article was published online with an incorrect author name. The correct spelling is Hans-J. Mentzel, presented in the author list above, instead of Hans-J Menzel.
About this article
Cite this article
Avni, F.E., Lerisson, H., Lobo, M. et al. Plea for a standardized imaging approach to disorders of sex development in neonates: consensus proposal from European Society of Paediatric Radiology task force. Pediatr Radiol 49, 1240–1247 (2019) doi:10.1007/s00247-019-04414-4
Received:

Accepted:

Published:

Issue Date:
Keywords
Adrenals

Congenital anomalies

Disorders of sex development

Genital tract

Magnetic resonance imaging

Neonates

Sexual differentiation

Ultrasound