Abstract
Background
Guidelines for ovarian shielding are to place a lead shield in the midline of the abdomen at the level of the umbilicus. However, the ovaries are routinely seen at other locations on all types of imaging examinations.
Objective
To determine the position of the ovaries in girls, newborn to 18 years of age, in order to assess efficacy of ovarian shield placement.
Materials and methods
We identified 336 girls who underwent lumbar spine and pelvic MRI. Images were reviewed noting the position of the ovaries relative to anatomic landmarks: symphysis pubis, iliac crest and anterior superior iliac spine (ASIS). In 174 girls a total of 307 ovaries were visualized. The girls were divided into three age groups and analyzed together. Right and left ovaries were analyzed together. The mean, 95% confidence interval (CI), standard deviations and range were calculated.
Results
The ovaries lay at or below the iliac crest (the level of the umbilicus), most often just medial to the ASIS and above the pubic symphysis in girls of all ages.
Conclusion
Current methods of shielding only the midline of the pelvis for the purpose of reducing radiation dose to the ovaries during radiographic imaging are ineffective given that the ovaries are almost always positioned laterally in the pelvis. Therefore current shielding techniques should be changed; lead ovarian shields should be placed in a lateral position or even abandoned if relevant anatomy will be obscured.
This is a preview of subscription content, log in to check access.
Access options
Buy single article
Instant access to the full article PDF.
US$ 39.95
Price includes VAT for USA
Subscribe to journal
Immediate online access to all issues from 2019. Subscription will auto renew annually.
US$ 199
This is the net price. Taxes to be calculated in checkout.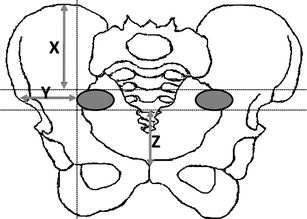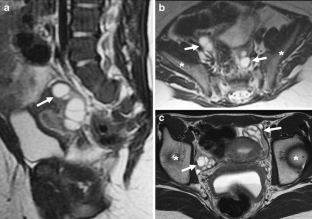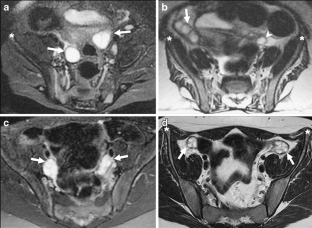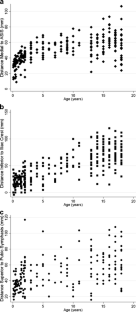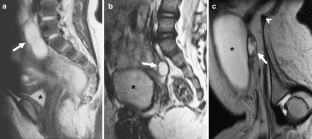 References
1.

Donnelly LF, Emery KH, Brody AS et al (2001) Minimizing radiation dose for pediatric body applications of single-detector helical CT: strategies at a large children's hospital. AJR 176:303–306

2.

Roebuck FJ (1999) Risk and benefit in paediatric radiology. Pediatr Radiol 29:637–640

3.

Rogalla P, Stover B, Scheer I et al (1999) Low-dose spiral CT: applicability to paediatric chest imaging. Pediatr Radiol 29:565–569

4.

Kamel IR, Hernandez RJ, Martin JE et al (1994) Radiation dose reduction in CT of the pediatric pelvis. Radiology 190:683–687

5.

Tubiana M (1999) Carcinogenic effects of low radiation doses. Cancer Radiother 3:203–214

6.

Sikand M, Stinchocombe S, Livesley PJ (2003) Study on the use of gonadal protection shields during paediatric pelvic x-rays. Ann R Coll Surg Engl 85:422–425

7.

Liakos P, Schoenecker PL, Lyons D et al (2001) Evaluation of the efficacy of pelvic shielding in preadolescent girls. J Pediatr Orthop 21:423–435

8.

Poretti GG (1985) Radiation exposure of a population due to diagnostic x-ray examinations: some critical remarks? Phys Med Biol 30:1017–1027

9.

American Association of Physicists in Medicine (2008) The measurement, reporting and management of radiation dose in CT. Report of AAPM Task Group 23 of the Diagnostic Imaging Council CT Committee. AAPM report no. 96. AAPM, College Park, MD

10.

Sforza C, Vizzotto L, Ferrario VF et al (2003) Position of follicles in normal human ovary during definitive histogenesis. Early Hum Dev 74:27–35

11.

Doolan A, Brennan PC, Rainford LA et al (2004) Gonad protection for the antero-posterior projection of the pelvis in diagnostic radiography in Dublin hospitals. Radiography 10:15–21

12.

Sternberg S (2001) CT scans in children linked to cancer later. USA Today. 22 Jan

13.

Hall P, Adami H, Trichopoulos D et al (2004) Effect of low doses of ionizing radiation in infancy on cognitive function in adulthood: Swedish population based cohort study. BMJ 328:19

14.

Einstein AJ, Henzlova MJ, Rajagopalan S (2007) Estimating risk of cancer associated with radiation exposure from 64-slice computed tomography coronary angiography. JAMA 298:317–323

15.

Frush DP, Slack CC, Hollingsworth CL et al (2002) Computer-simulated radiation dose reduction for abdominal multidetector CT of pediatric patients. AJR 179:1107–1113

16.

Long BW, Frank ED, Elrich RA (eds) (2005) Radiography essentials for limited practice (2nd edn). Saunders, Philadelphia, PA, pp 152–154

17.

Bushong SC (ed) (2008) Radiologic science for technologists (9th edn). Mosby, St. Louis, MO, pp 606–607

18.

Bontrager KL, Lampignano J (eds) (2005) Textbook of radiographic positioning and related anatomy (6th edn). Mosby, St. Louis, MO, p 257

19.

British Standards Institution. Recommendation for data on shielding from ionizing radiation, BS4094, Part 2. BSI, London

20.

Nicholson R, Coucher J, Thornton A et al (2000) Effect of a full and empty bladder on radiation dose to the uterus, ovaries and bladder from lumbar spine CT and X-ray examinations. Br J Radiol 73:1290–1296

21.

DiSaia PJ (1999) Clinical anatomy of the female. In: Danforth's obstetrics & gynecology (8th edn). Lippincott Williams & Wilkins, Philadelphia, pp 19–28
Acknowledgement
We thank Kate A. Feinstein, MD, for editing suggestions.
About this article
Cite this article
Bardo, D.M.E., Black, M., Schenk, K. et al. Location of the ovaries in girls from newborn to 18 years of age: reconsidering ovarian shielding. Pediatr Radiol 39, 253–259 (2009). https://doi.org/10.1007/s00247-008-1094-4
Received:

Revised:

Accepted:

Published:

Issue Date:
Keywords
Ovarian shields

Radiation dose

Radiation protection