Abstract
Lutembacher syndrome involving the association of congenital atrial septal defect (ASD), usually of the ostium secundum variety, and mitral valve disease is a well-known entity. Its association with a coronary sinus, ASD, and a persistent left superior vena cava (LSVC) draining into the left atrium (LA) (Raghib syndrome) is rarely described in the literature. This association in a 15-year-old boy erroneously deemed to be inoperable before referral to the authors' hospital due to cyanosis in the presence of atrial septal defect (ASD) and mitral stenosis is described in this report. Evaluation by echocardiography followed by cine angiography confirmed the cause of cyanosis to be drainage of the LSVC into the LA together with an ASD and rheumatic mitral stenosis, a combination of Raghib and Lutembacher syndromes. The boy underwent successful surgical correction. The authors believe this is the second such case to be reported in the English literature and the first of its kind to be managed by surgical intervention.
This is a preview of subscription content, log in to check access.
Access options
Buy single article
Instant unlimited access to the full article PDF.
US$ 39.95
Price includes VAT for USA
Subscribe to journal
Immediate online access to all issues from 2019. Subscription will auto renew annually.
US$ 99
This is the net price. Taxes to be calculated in checkout.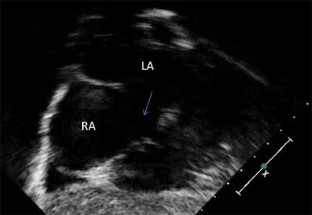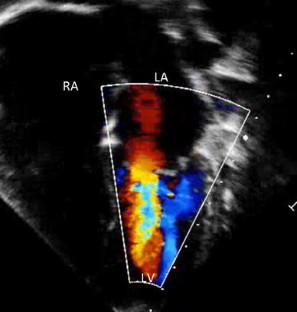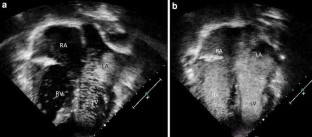 References
1.

Geiger AJ, Anderson HC (1947) Lutembacher's syndrome complicated by bacterial endocarditis: report of a case diagnosed during life. Br Heart J 33:240–249

2.

Lee ME, Sade RM (1979) Coronary sinus septal defect: surgical consideration. J Thorac Cardiovasc Surg 78:563–566

3.

Mantini E, Grondin GM, Lillihei CW, Edward JE (1966) Congenital anomalies involving the coronary sinus. Circulation 33:317–327

4.

Okumori M, Hyuga M, Oqata S, Akamatsu T, Otomi S (1982) Raghib's syndrome: a report of two cases. Jpn J Surg 12:356–361

5.

Purks NK (1948) Lutembacher's syndrome: report of case with unusually large atrial septal defect. Intern Med 82:588–597

6.

Quaegebeur JJ, Kirklin JW, Pacifico AD, Bargeron LM (1979) Surgical experience in unroofed coronary sinus. Ann Thorac Surg 27:418–425

7.

Raghib G, Ruttenberg HD, Anderson HC, Ampletz K, Adams P Jr, Edward JE (1965) Termination of left superior vena cava in left atrium with atrial septal defect and absence of coronary sinus. Circulation 31:906–918

8.

Rosenthal L (1956) Atrial septal defect with mitral stenosis and left to right shunt in women. Br Med J 3:1351

9.

Thilagavathi G, Balasubramaniam VC, Vasavtha A (1983) Coronary sinus defect and mitral valve disease: a rare cause for Lutembacher's syndrome. Indian J Thorac Cardiovasc Surg 2:72–74
Electronic supplementary material
Below is the link to the electronic supplementary material.
Movie clip 1 Apical 4c view showing restricted opening of the mitral valve suggestive of mitral stenosis. Also note the prominence of the RA and right ventricle due to the associated coronary sinus type of ASD (not seen in this view). (AVI 1,556 kb)
Movie clip 2 Two-dimensional contrast echocardiography with an apical 4c view and injection of agitated saline in the left antecubital vein showing filling of the LA and left ventricle, with a few bubbles going immediately into the RA. This was followed by subsequent filling of the RA and right ventricle. (AVI 1,485 kb)
About this article
Cite this article
Awasthy, N., Ambatkar, P., Radhakrishnan, S. et al. Lutembacher Syndrome With Unroofed Left Superior Vena Cava: A Diagnostic Dilemma. Pediatr Cardiol 34, 1985–1988 (2013) doi:10.1007/s00246-012-0524-0
Received:

Accepted:

Published:

Issue Date:
Keywords
Coronary sinus type of atrial septal defect

Lutembacher syndrome

Mitral valve disease

Raghib syndrome

Unroofed left superior vena cava