Abstract
This report describes a case of premature closure in utero of the ductus arteriosus (DA) diagnosed postnatally in a baby with hydrops and cardiac failure. An echocardiogram 6 h postnatally showed marked dilation of the right atrium and right ventricle with marked hypertrophy and impaired function, elevated pulmonary pressures, a small pericardial effusion, and no flow through the DA. The mother was unaware of her pregnancy until she presented in labor, and she had taken diclofenac medication in the preceding months. This case and the accompanying literature review illustrate the potential fetal and neonatal complications resulting from antenatal closure of the DA due to maternal diclofenac medication during pregnancy.
This is a preview of subscription content, log in to check access.
Access options
Buy single article
Instant unlimited access to the full article PDF.
US$ 39.95
Price includes VAT for USA
Subscribe to journal
Immediate online access to all issues from 2019. Subscription will auto renew annually.
US$ 99
This is the net price. Taxes to be calculated in checkout.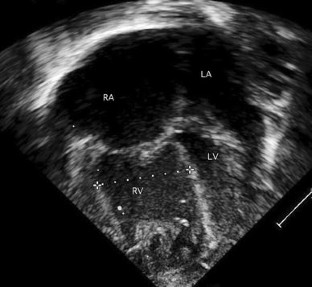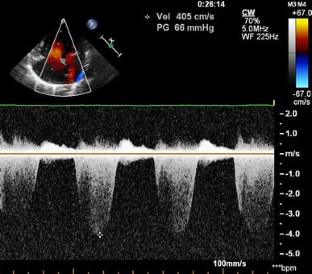 References
1.

Auer M, Brezinka C, Eller P et al (2004) Prenatal diagnosis of intrauterine premature closure of the ductus arteriosus following maternal diclofenac application. Ultrasound Obstet Gynecol 23:513–516

2.

Dudley DK, Hardie MJ (1985) Fetal and neonatal effects of indomethacin used as a tocolytic agent. Am J Obstet Gynecol 151:181–184

3.

Gewillig M, Brown SC, De Catte L et al (2009) Premature fetal closure of the arterial duct: clinical presentations and outcome. Eur Heart J 30:1530–1536

4.

Hofstadler G, Tulzer G, Altmann R, Schmitt K, Danford D, Huhta JC (1996) Spontaneous closure of the human fetal ductus arteriosus: a cause of fetal congestive heart failure. Am J Obstet Gynecol 174:879–883

5.

Ishida H, Inamura N, Kawazu Y, Kayatani F (2011) Clinical features of the complete closure of the ductus arteriosus prenatally. Congenit Heart Dis 6:51–56

6.

Mas C, Menahem S (1999) Premature in utero closure of the ductus arteriosus following maternal ingestion of sodium diclofenac. Aust NZ J Obstet Gynaecol 39:106–107

7.

Menahem S (1991) Administration of prostaglandin inhibitors to the mother; the potential risk to the fetus and neonate with duct dependent circulation. Reprod Fertil Dev 3:489–494

8.

Nirmal D, Thijs I, Bethel J, Bhal P (2006) The incidence and outcome of concealed pregnancies among hospital deliveries: an 11-year population-based study in South Glamorgan. J Obstet Gynaecol 26:118–121

9.

Rasanen J, Wood DC, Weiner S, Ludomirski A, Huhta JC (1996) Role of the pulmonary circulation in the distribution of human fetal cardiac output during the second half of pregnancy. Circulation 94:1068–1073

10.

Rein AJJT, Nadjari M, Elchalal U, Nir A (1999) Contraction of the fetal ductus arteriosus induced by diclofenac. Fetal Diagn Ther 14:24–25

11.

Siu KL, Lee WH (2004) Maternal diclofenac sodium ingestion and severe neonatal pulmonary hypertension. J Paediatr Child Health 40:152–153

12.

Tulzer G, Gudmundsson S, Tews G, Wood DC, Huhta JC (1992) Incidence of indomethacin-induced human fetal ductal constriction. J Matern Fetal Invest 1:267–269

13.

Vermillion ST, Scrado JA, Lashus AG, Wiles HB (1997) The effect of indomethacin tocolysis on fetal ductus arteriosus constriction with advancing gestational age. Am J Obstet Gynecol 177:256–261
Acknowledgments
The authors thank Dr. Ian Sullivan, Consultant Cardiologist, for helpful comments on the case, Les Samuels, Advanced Practitioner Ultrasound, for reviewing the antenatal images and Sheila Wood, Principal Cardiology Technician, for providing the neonatal echocardiogram images.
Conflict of interest
None
Electronic supplementary material
Below is the link to the electronic supplementary material.
Movie clip 1: Echocardiographic short-axis view showing RVH with a compressed "D"-shaped left ventricle. (MOV 820 kb)
Movie clip 2: Echocardiographic parasternal short-axis view showing the RV outflow tract on 2D imaging. (MOV 965 kb)
About this article
Cite this article
Shastri, A.T., Abdulkarim, D. & Clarke, P. Maternal Diclofenac Medication in Pregnancy Causing in Utero Closure of the Fetal Ductus Arteriosus and Hydrops. Pediatr Cardiol 34, 1925–1927 (2013). https://doi.org/10.1007/s00246-012-0461-y
Received:

Accepted:

Published:

Issue Date:
Keywords
Ductus arteriosus

Premature closure

Diclofenac

Neonatal

Hydrops