Abstract
Severe thrombosis of a mechanical valve is a rare complication in pediatric patients. Thrombolytic therapy as treatment of mechanical mitral valve thrombosis has rarely been reported in young infants. We report the successful treatment with recombinant tissue-type plasminogen activator of a mechanical mitral valve thrombus in a 7 month-old patient with trisomy 21, complete atrioventricular canal defect and pulmonary hypertension status post complete atrioventricular canal repair and subsequent prosthetic mitral valve replacement. He presented with respiratory decompensation and shock secondary to severe mechanical mitral valve stenosis. Serial echocardiograms showed significant resolution of the thrombus within 18 h of infusion with no major bleeding complications during the treatment course. Although a rare complication of mechanical valve placement in pediatrics, thrombosis of mechanical valves may result in severe hemodynamic and respiratory compromise. This case demonstrates that thrombolytic therapy is a feasible option for the treatment of critical thrombosis in pediatric patients after MVR.
This is a preview of subscription content, log in to check access.
Access options
Buy single article
Instant unlimited access to the full article PDF.
US$ 39.95
Price includes VAT for USA
Subscribe to journal
Immediate online access to all issues from 2019. Subscription will auto renew annually.
US$ 99
This is the net price. Taxes to be calculated in checkout.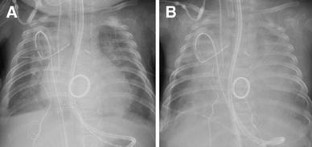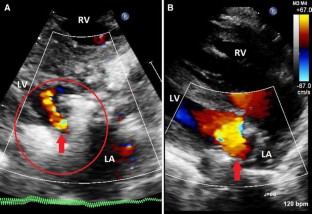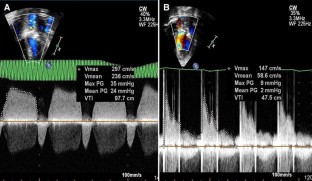 References
1.

Alsoufi B, Manlhiot C, McCrindle BW, Al-Halees Z, Sallehuddin A, Al-Oufi S et al (2010) Results after mitral valve replacement with mechanical prostheses in young children. J Thorac Cardiovasc Surg 139:1189–1196, 1196e1181–1196e1182

2.

Beierlein W, Becker V, Yates R, Tsang V, Elliott M, de Leval M et al (2007) Long-term follow-up after mitral valve replacement in childhood: poor event-free survival in the young child. Eur J Cardiothorac Surg 31:860–865

3.

Bonow RO, Carabello BA, Kanu C, de Leon AC, Faxon DP Jr, Freed MD et al (2006) ACC/AHA 2006 guidelines for the management of patients with valvular heart disease: a report of the American College of Cardiology/American Heart Association Task Force on Practice Guidelines (writing committee to revise the 1998 Guidelines for the Management of Patients With Valvular Heart Disease): developed in collaboration with the Society of Cardiovascular Anesthesiologists: endorsed by the Society for Cardiovascular Angiography and Interventions and the Society of Thoracic Surgeons. Circulation 114:e84–e231

4.

Caldarone CA, Raghuveer G, Hills CB, Atkins DL, Burns TL, Behrendt DM et al (2001) Long-term survival after mitral valve replacement in children aged <5 years: a multi-institutional study. Circulation 104:I143–I147

5.

Cannegieter SC, Rosendaal FR, Briet E (1994) Thromboembolic and bleeding complications in patients with mechanical heart valve prostheses. Circulation 89:635–641

6.

Hammerstingl C, Tripp C, Schmidt H, von der Recke G, Omran H (2007) Periprocedural bridging therapy with low-molecular-weight heparin in chronically anticoagulated patients with prosthetic mechanical heart valves: experience in 116 patients from the prospective BRAVE registry. J Heart Valve Dis 16:285–292

7.

Kogon B, Kirshbom PH, Forbess JM, Kanter KR (2004) Thrombolytic therapy for prosthetic valve thrombosis in children: two case reports and review of the literature. J Thorac Cardiovasc Surg 127:1519–1522

8.

Kulik A, Rubens FD, Wells PS, Kearon C, Mesana TG, van Berkom J et al (2006) Early postoperative anticoagulation after mechanical valve replacement: a systematic review. Ann Thorac Surg 81:770–781

9.

Rafii DY, Davies RR, Carroll SJ, Quaegebeur JM, Chen JM (2011) Age less than two years is not a risk factor for mortality after mitral valve replacement in children. Ann Thorac Surg 91:1228–1234

10.

Roudaut R, Serri K, Lafitte S (2007) Thrombosis of prosthetic heart valves: diagnosis and therapeutic considerations. Heart 93:137–142

11.

Wang M, Hays T, Balasa V, Bagatell R, Gruppo R, Grabowski EF et al (2003) Low-dose tissue plasminogen activator thrombolysis in children. J Pediatr Hematol Oncol 25:379–386

12.

Yen TA, Chen YS, Chen CA, Wang CC, Chang CI, Wu ET et al (2010) Images in cardiovascular medicine. Fibrinolytic therapy in mechanical valve thrombosis in a one-year-old girl. Circulation 121:e244–e245
Electronic supplementary material
Below is the link to the electronic supplementary material.
Movie Clip 1. Echocardiogram: Parasternal long axis view of the mitral valve with color Doppler before tPA treatment. An echogenic mass surrounds the prosthetic mitral valve, and there is limited excursion of the valve leaflets. There is a severely stenotic mitral valve inflow orifice by color Doppler. (MOV 2615 kb)
Movie Clip 2. Echocardiogram: Parasternal long axis view of the mitral valve with color Doppler after tPA. The mitral valve inflow orifice is now of normal diameter with unobstructed flow on color Doppler. (MOV 1578 kb)
About this article
Cite this article
Cheung, E.W., Aponte-Patel, L., Bacha, E.A. et al. Successful Treatment of Severe Mechanical Mitral Valve Thrombosis With Tissue Plasminogen Activator in a 7-Month-Old Infant. Pediatr Cardiol 34, 1903–1907 (2013). https://doi.org/10.1007/s00246-012-0446-x
Received:

Accepted:

Published:

Issue Date:
Keywords
Mechanical valve thrombosis

Thrombolytic therapy

Tissue-type plasminogen activator

Mitral valve replacement

Mitral stenosis