Abstract
A 16 year old female patient with systemic lupus erythematosus presented to rheumatology clinic with a new I–II/VI honking-quality mitral regurgitation murmur. The patient was initially evaluated by transthoracic echocardiogram that revealed mitral valve regurgitation and a large band of tissue under the mitral valve leaflets. Blood cultures were obtained and were negative. Transesophageal echocardiogram provided better visualization of the lesion and showed the band of tissue involving most of the chordae of the posterior mitral leaflet. A diagnosis of Libman-Sacks endocarditis was made given the aseptic nature of the lesions and the patient's underlying lupus. Aggressive management of the lupus showed reduction of the mitral regurgitation and the size of the lesion. Libman-Sacks endocarditis is best evaluated by transesophageal echocardiogram.
This is a preview of subscription content, log in to check access.
Access options
Buy single article
Instant unlimited access to the full article PDF.
US$ 39.95
Price includes VAT for USA
Subscribe to journal
Immediate online access to all issues from 2019. Subscription will auto renew annually.
US$ 99
This is the net price. Taxes to be calculated in checkout.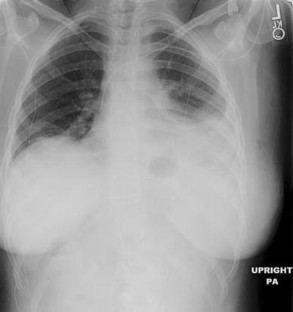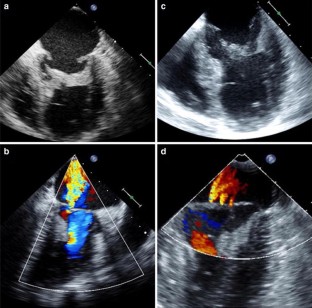 References
1.

Beresford MW, Cleary AG, Sills JA, Couriel J, Davidson JE (2005) Cardio-pulmonary involvement in juvenile systemic lupus erythematosus. Lupus 14:152–158

2.

Brigden W, Bywaters EGL, Lessof MH, Ross IP (1960) The heart in systemic lupus erythematosus. Br Heart J 22:1–16

3.

Englund JA, Lucas RV (1983) Cardiac complications in children with systemic lupus erythematosus. Pediatrics 72:724–730

4.

Fish AJ, Blau EB, Westberg NG, Burke BA, Vernier RL, Michael AF (1977) Systemic lupus erythematosus within the first two decades of life. Am J Med 62:99–117

5.

Hiraki LT, Benseler SM, Tyrrell PN, Hebert D, Harvey E, Silverman ED (2008) Clinical and laboratory characteristics and long-term outcome of pediatric systemic lupus erythematosus: a longitudinal study. J Pediatr 152:550–556

6.

Kasar PA, Mathew M, Abraham G, Kumar RS (2012) Occult systemic lupus erythematosus with active lupus nephritis presenting as Libman-Sacks endocarditis. Ann Pediatr Cardiol 5:85–88

7.

Moyssakis I, Tektonidou MG, Vasilliou VA, Samarkos M, Votteas V, Moutsopoulos HM (2007) Libman-Sacks endocarditis in systemic lupus erythematosus: prevalence, associations, and evolution. Am J Med 120:136–142

8.

Roldan CA, Qualls CR, Sopko KS, Sibbitt WL Jr (2008) Transthoracic versus transesophageal echocardiography for detection of Libman-Sacks endocarditis: a randomized controlled study. J Rheumatol 35:224–229
Electronic supplementary material
Below is the link to the electronic supplementary material.
Video 1. Video of initial transthoracic echocardiogram before treatment showing tissue within the mitral valve apparatus. (MPG 522 kb)
Video 2. Video of initial transesophageal echocardiogram before treatment with improved visualization of the band-like area involving the mitral valve chordae and showing moderate mitral regurgitation on Doppler study. (MPG 644 kb)
Video 3. Video of repeat transesophageal echocardiogram after 6 months of intensive lupus treatment showing decreased size of the lesion and decreased amount of mitral regurgitation on Doppler study. (MPG 381 kb)
About this article
Cite this article
Kohler, J.A., Ellis, A.R. Libman-Sacks Endocarditis in Pediatric Patient With Systemic Lupus Erythematosus. Pediatr Cardiol 33, 1466–1468 (2012). https://doi.org/10.1007/s00246-012-0421-6
Received:

Accepted:

Published:

Issue Date:
Keywords
Echocardiography

Endocarditis

Systemic lupus erythematosus