Abstract
Isolated levocardia (ILC) is a developmental abnormality involving an abnormal abdominal situs with a normal cardiac situs. This abnormality is especially rare when it is associated with a normal cardiac anatomy. The prenatal diagnoses of seven cases were reported in the English literature. This report presents two cases referred to the authors' echocardiography laboratory for maternal diabetes mellitus in case 1 and suspected dextrocardia in case 2. In both cases, ILC with a structurally normal heart was diagnosed prenatally. The child in the first case was found to have a normal inferior vena cava (IVC) prenatally. Postnatally, he was found to have intestinal malrotation with duodenal obstruction and multiple splenules. Interruption of the IVC was shown by abdominal ultrasound. The child in the second case was found to have an interrupted IVC with azygos continuation prenatally. Postnatally, intestinal malrotation with no evidence of intestinal obstruction or asplenia was detected. Neither of the cases had reported cardiac arrhythmias. Early diagnosis is crucial in these cases due to the high incidence of associated anomalies and potential life-threatening conditions. Management of patients with ILC is dictated by the associated anomalies. Long-term follow-up assessment is recommended for these patients to monitor the development of rhythm abnormalities.
This is a preview of subscription content, log in to check access.
Access options
Buy single article
Instant unlimited access to the full article PDF.
US$ 39.95
Price includes VAT for USA
Subscribe to journal
Immediate online access to all issues from 2019. Subscription will auto renew annually.
US$ 99
This is the net price. Taxes to be calculated in checkout.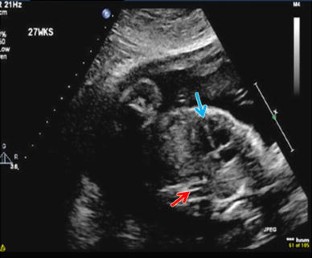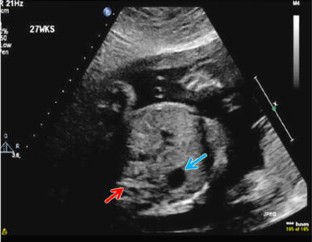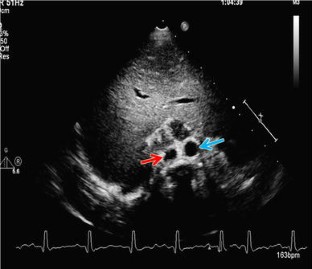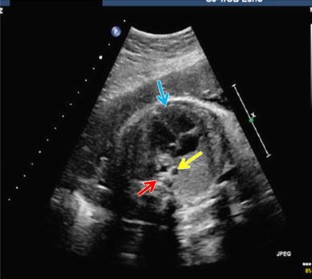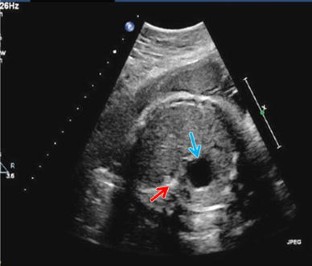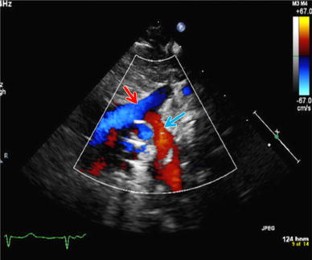 References
1.

Alberto Lopez J, Angelini P, Lufschanowski R (2006) Successful ablation of atrioventricular node reentry tachycardia in a patient with crisscross heart and situs inversus levocardia. J Interv Card Electrophysiol 17:133–137

2.

Annamalai AL, Ramakrishnan T (1967) Levocardia with partial subdiaphragmatic heterotaxia. Indian Heart J 19:268–274

3.

Applegate KE, Goske MJ, Pierce G, Murphy D (1999) Situs revisited: imaging of the heterotaxy syndrome. Radiographics 19:837–852

4.

Budhiraja S, Singh G, Miglani HP, Mitra SK (2000) Neonatal intestinal obstruction with isolated levocardia. J Pediatr Surg 35:1115–1116

5.

Camphell M, Deuchar DC (1965) Dextrocardia and isolated laevocardia. I. Isolated laevocardia. Br Heart J 27:69–82

6.

Chacko KA, Krishnawami S, Sukumar LP, Cherian G (1983) Isolated levocardia: two cases with abdominal situs inversus, thoracic situs solitus, and normal circulation. Am Heart J 106:155–159

7.

Fukuzawa J, Haneda T, Ishii Y et al (1993) A case report of isolated levocardia without intracardiac anomalies associated with sick sinus syndrome. Jpn Circ J 57:245–250

8.

Gindes L, Hegesh J, Barkai G, Jacobson JM, Achiron R (2007) Isolated levocardia: prenatal diagnosis, clinical importance, and literature review. J Ultrasound Med 26:361–365

9.

Harris TR, Rainey RL (1965) Ideal isolated levocardia. Am Heart J 70:440–448

10.

Kakura H, Miyahara K, Sohara H, Amitani S, Koga M, Moriyama Y, Taira A (1998) Isolated levocardia associated with absence of inferior vena cava, lobulated spleen, and sick sinus syndrome. Jpn Heart J 39:235–241

11.

Katsuya S, Yamada S, Ukita M, Nishimura H, Matsumura N, Fukuhara K, Sato Y, Shiota K, Konishi I (2009) Isolated levocardia: prenatal diagnosis and management. Congenit Anom Kyoto 49:56–60

12.

Liberthson RR, Hastreiter AR, Sinha SN, Bharati S, Novak GM, Lev M (1973) Levocardia with visceral heterotaxy—isolated levocardia: pathologic anatomy and its clinical implications. Am Heart J 85:40–54

13.

Ng WT, Ng SSM (2009) Double inferior vena cava: a report of three cases. Singapore Med J Case Rep 50:e211

14.

Phoon CK, Neill CA (1994) Asplenia syndrome: insight into embryology through an analysis of cardiac and extracardiac anomalies. Am J Cardiol 73:581–587

15.

Sacks LV, Rifkin IR (1987) Mirror image arrangement of the abdominal organs with a left-sided morphologically normal heart. Br Heart J 58:534–536

16.

Salomon LJ, Baumann C, Delezoide AL, Oury JF, Pariente D, Sebag G, Garel C (2006) Abnormal abdominal situs: what and how should we look for? Prenat Diagn 26:282–285

17.

Sheley RC, Nyberg DA, Kapur R (1995) Azygous continuation of the interrupted inferior vena cava: a clue to prenatal diagnosis of the cardiosplenic syndromes. J Ultrasound Med 14:381–387

18.

Taussig HB (1947) Congenital malformation of the heart. Commonwealth Fund, New York

19.

Tryfonas GI, Chaidos C, Avtzoglou PP, Zioutis J, Klokaris A, Papanastasopoulos A (1992) Partial situs inversus: duodenal obstruction in a neonate with isolated levocardia. J Pediatr Surg 27:1584–1586

20.

Van Praagh S, Santini F, Sanders SP (1992) Cardiac malpositions with special emphasis on visceral heterotaxy (asplenia and polysplenia syndromes). In: Fyler DC (ed) Nadas' pediatric cardiology. Hanley & Belfus, Philadelphia, pp 589–608

21.

Winer-Muram HT, Tonkin ILD (1989) The spectrum of heterotaxic syndromes. Radiol Clin North Am 27:1147–1170
Electronic supplementary material
Below is the link to the electronic supplementary material.
Movie clip 1 Case 1. Fetal situs counterclockwise sweep. Notice that the stomach is on the right side of the spine, and the heart is on the left. (WMV 1678 kb)
Movie clip 2 Case 2. Fetal situs counterclockwise sweep. Notice that the stomach is on the right side of the spine, and the heart is on the left. (WMV 1984 kb)
About this article
Cite this article
Ghawi, H., Zghouzi, M.M., Emahbes, T.M. et al. Prenatal Diagnosis of Isolated Levocardia and a Structurally Normal Heart: Two Case Reports and a Review of the Literature. Pediatr Cardiol 34, 1034–1037 (2013) doi:10.1007/s00246-012-0359-8
Received:

Accepted:

Published:

Issue Date:
Keywords
Abdominal situs

Cardiac situs

Fetal diagnosis

Isolated levocardia

Rhythm abnormalities

Structurally normal heart