This is a preview of subscription content, log in to check access.
Access options
Buy single article
Instant unlimited access to the full article PDF.
US$ 39.95
Price includes VAT for USA
Subscribe to journal
Immediate online access to all issues from 2019. Subscription will auto renew annually.
US$ 99
This is the net price. Taxes to be calculated in checkout.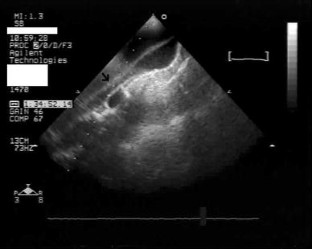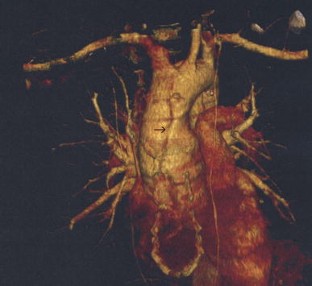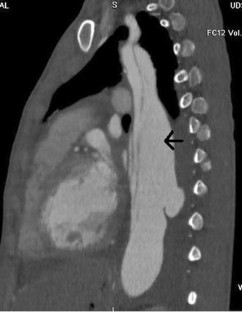 References
1.

Drummond IA (2011) Polycystins, focal adhesions and extracellular matrix interactions. Biochim Biophys Acta 1812:1322–1326

2.

Hassane S, Claij N, Lantinga-van Leeuwen IS, Van Munsteren JC, Van Lent N, Hanemaaijer R et al (2007) Polycystic kidney disease 1 mouse model pathogenic sequence for dissecting aneurysm formation in a hypomorphic. Arterioscler Thromb Vasc Biol 27:2177–2183

3.

Griffin MD, Torres VE, Grande JP, Kumar R (1997) Vascular expression of polycystin. J Am Soc Nephrol 8:616–626

4.

Hatzaras I, Tranquilli M, Coady M, Barrett PM, Bible J, Elefteriades JA (2007) Weight lifting and aortic dissection: more evidence for a connection. Cardiology 107:103–106

5.

Khau Van Kien P, Wolf JE, Mathieu F, Zhu L, Salve N, Lalande A et al (2004) Familial thoracic aortic aneurysm/dissection with patent ductus arteriosus: genetic arguments for a particular pathophysiological entity. Eur J Hum Genet 12:173–180

6.

Kim J, Kim SM, Lee SY, Lee HC, Bae JW, Hwang KK et al (2012) A case of severe aortic valve regurgitation caused by an ascending aortic aneurysm in a young patient with autosomal dominant polycystic kidney disease and normal renal function. Korean Circ J 42:136–139
Electronic Supplementary Material
Below is the link to the electronic supplementary material.
Movie 1. Echocardiography of the short axis of the left ventricle. The dissection can be seen over the level of the valve, above the origin of the coronary arteries. (MOV 921 kb)
Movie 2. Echocardiography of the aortic arch. Both the ascending and descending parts are shown. Widening of the ascending part and the dissection are noticeable. (MOV 1141 kb)
Movie 3. Subcostal view of the echocardiography. The thoracic aorta and part of the abdominal aorta are presented. Both true and false lumens are seen. (MOV 1005 kb)
About this article
Cite this article
Wojtowicz, J., Szczepanski, W. & Bossowski, A. Dissecting Thoracoabdominal Aortic Aneurysm in a 15-Year-Old Boy With Polycystic Kidney Disease and Other Risk Factors. Pediatr Cardiol 33, 1230–1232 (2012). https://doi.org/10.1007/s00246-012-0347-z
Received:

Accepted:

Published:

Issue Date:
Keywords
Compute Tomography Angiography

Aortic Aneurysm

Aortic Dissection

Patent Ductus Arteriosus

Autosomal Dominant Polycystic Kidney Disease