Abstract
The clinical and hemodynamic effects of compassionate therapy with levosimendan were evaluated in a 14-year–old patient with end-stage renal disease and arterial hypertension secondary to glycogenosis type Ia. The patient previously had normal heart function but experienced acute development of severe myocardial dysfunction resistant to diuretic therapy and inotropic support. Levosimendan administration was followed by a marked clinical and echocardiographic improvement. The authors believe that levosimendan may be useful for cases of resistant acute heart failure with arterial hypertension. Although administration of levosimendan is not recommended for patients with chronic renal disease, no adverse effect was observed. Therapeutic action for these patients seems to last longer than for patients with a normal kidney.
This is a preview of subscription content, log in to check access.
Access options
Buy single article
Instant unlimited access to the full article PDF.
US$ 39.95
Price includes VAT for USA
Subscribe to journal
Immediate online access to all issues from 2019. Subscription will auto renew annually.
US$ 99
This is the net price. Taxes to be calculated in checkout.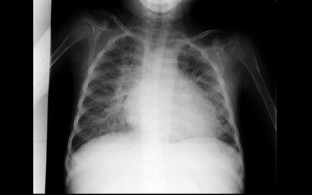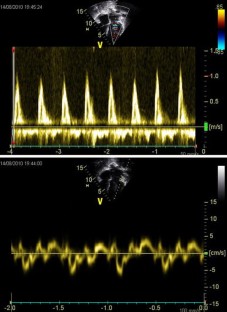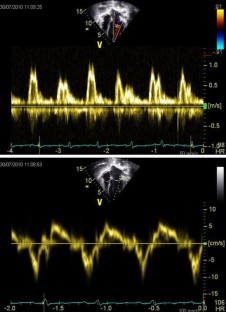 References
1.

Avgeropoulou C, Andreadou I, Markantosis S (2005) The calcium sensitizer levosimendan improves oxidative damage, BNP and preinflamatory cytokine levels in patients with advanced descompensated heart failure in comparison to dobutamine. Eur J Heart Fail 7:882–887

2.

De Luca L, Colucci WS, Nieminen MS, Massie BM, Gheorghiade M (2006) Evidence-based use of levosimendan in different clinical settings. Eur Heart J 27:1908–1920

3.

Di Chiara L, Ricci Z, Garisto C, Morelli S, Giorni C, Vitale V, Di Donato RM, Picardo S (2010) Initial experience with levosimendan infusion for preoperative management of hypoplastic left heart syndrome. Pediatr Cardiol 31:166–167

4.

Follath F, Cleland JG, Just H, Papp JG, Scholz H, Peuhkurinen K, Hariola VP, Mitrovic V, Abdalla M, Sandell EP, Lehtonen L (2002) Efficacy and safety of intravenous levosimendan compared with dobutamine in severe low-output heart failure (the LIDO study): a randomised double-blind trial. Lancet 360:196–202

5.

Givertz MM, Andreou C, Conrad CH, Colucci WS (2007) Direct myocardial effects of levosimendan in humans with left ventricular dysfunction: alteration of force-frequency and relaxation-frequency relationships. Circulation 115:1218–1224

6.

Kivikko M, Lehtonen L, Colucci WS (2003) Sustained hemodynamic effects of intravenous levosimendan. Circulation 107:81–86

7.

Mebazaa A, Nieminen MS, Packer M, Cohen-Solal A, Kleber FX, Pocock SJ, Thakkar R, Padley RJ, Poder P, Kivikko M (2007) Levosimendan vs dobutamine for patients with acute decompensated heart failure: the SURVIVE Randomized Trial. JAMA 297:1883–1891

8.

Nieminen MS, Akkila J, Hasenfuss G, Kleber FX, Lehtonen LA, Mitrovic V, Nyquist O, Remme WJ (2000) Hemodynamic and neurohumoral effects of continuous infusion of levosimendan in patients with congestive heart failure. J Am Coll Cardiol 36:1903–1912

9.

Packer M (1993) The search for the ideal positive inotropico agent. N Engl J Med 323:201–202

10.

Slawsky MT, Colucci WS, Gottlieb SS, Greenberg BH, Haeusslein E, Hare J, Leier CV, LeJemtel TH, Loh E, Nicklas J, Ogilby D, Singh BN, Smith W (2000) Acute hemodynamic and clinical effects of levosimendan in patients with severe heart failure. Circulation 102:2222–2227

11.

Ukkonen H, Saraste M, Akkila J, Knuuti J, Karanko M, Iida H, Lehikoinen P, Någren K, Lehtonen L, Voipio-Pulkki LM (2000) Myocardial efficiency during levosimendan infusion in congestive heart failure. Clin Pharmacol Ther 68:522–531

12.

Yokoshiki H, Katsube Y, Sunagawa M, Sperelakis N (1997) The novel calcium sensitizer levosimendan activates the ATP sensitive K+ channel in rat ventricular cells. J Pharmacol Exp Ther 283:375–383
Electronic supplementary material
Below is the link to the electronic supplementary material.
Movie clip 1: Two-dimensional echocardiogram (apical four-chamber view) before levosimendan administration showing severe left ventricle (LV) systolic dysfunction (LV ejection fraction, 25%). (WMV 1509 kb)
Movie clip 2: Two-dimensional echocardiogram (apical four-chamber view) 24 h after levosimendan initiation showing marked improvement of left ventricle (LV) systolic function (LV ejection fraction, 50%). (WMV 1223 kb)
About this article
Cite this article
Lobo Martínez, P., Oulego Erroz, I., Gautreux Minaya, S. et al. Treatment of Acute Heart Failure Using Levosimendan for a Patient With Dilated Cardiomyopathy, Chronic Renal Failure, and Hypertension. Pediatr Cardiol 32, 1012 (2011). https://doi.org/10.1007/s00246-011-0041-6
Received:

Accepted:

Published:
Keywords
Acute heart failure

Glycogenosis type Ia

Levosimendan