Abstract
This report describes an infant presenting with deletion 22q11.2 in combination with left ventricular noncompaction and a coronary artery fistula. These two cardiac findings have rarely been reported in association with each other and have never been reported together in combination with deletion 22q11.2. The reported case demonstrates the expanding cardiac phenotype of individuals with deletion 22q11.2, suggesting that it may be appropriate to offer studies for the detection of deletion 22q11.2 to individuals with a wide range of structural cardiac defects.
This is a preview of subscription content, log in to check access.
We're sorry, something doesn't seem to be working properly.
Please try refreshing the page. If that doesn't work, please contact support so we can address the problem.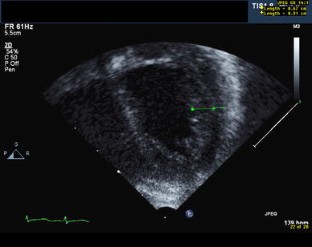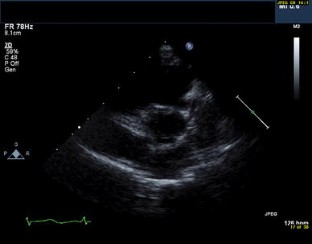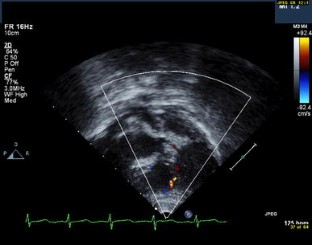 References
1.

Burke A, Mont E, Kutys R, Virmani R (2005) Left ventricular noncompaction: a pathological study of 14 cases. Human Pathol 36:403–411

2.

Eidem BW (2009) Noninvasive evaluation of left ventricular noncompaction: what's new in 2009? Pediatr Cardiol 30:682–689

3.

Jenni R, Oechslin E, Schneider J, Attenhofer Jost C, Kaufmann PA (2001) Echocardiographic and pathoanatomical characteristics of isolated left ventricular noncompaction: a step towards classification as a distinct cardiomyopathy. Heart 86:666–671

4.

Madan S, Madan-Khetarpal S, Park S, Surti U, Bailey AL, McConnell J, Tadros SS (2010) Left ventricular noncompaction on MRI in a patient with 22q11.2 distal deletion. Am J Med Genet 152A:1295–1299

5.

Pignatelli RH, McMahon CJ, Dreyer WJ, Denfield SW, Price J, Belmont JW, Craigen WJ, Wu J, El Said H, Bezold LI, Clunie S, Fernbach S, Bowles NE, Towbin JA (2003) Clinical characterization of left ventricular noncompaction in children: a relatively common form of cardiomyopathy. Circulation 108:2672–2678

6.

Richardson P, McKenna W, Bristow M, Maisch B, Mautner B, O'Connell J, Olsen E, Thiene G, Goodwin J, Gyarfas I, Martin I, Nordet P (1996) Report of the 1995 World Health Organization/International Society and Federation of Cardiology Task Force on the Definition and Classification of Cardiomyopathies. Circulation 93:841–842

7.

Song Z, Ma J (2007) A rare combination of left ventricular noncompaction and a right coronary artery-to-right ventricle fistula. J Ultrasound Med 26:547–550
Electronic supplementary material
Below is the link to the electronic supplementary material.
Movie 1 Magnified apical four-chamber view illustrating a heavily trabeculated left ventricular (LV) free wall. (AVI 5193 kb)
Movie 2 Parasternal short-axis view illustrating spongiform noncompacted trabeculations mostly on the anterior left ventricular (LV) free wall. (AVI 6917 kb)
Movie 3 Parasternal short-axis view with and without color flow mapping illustrating the color flow between trabeculations at the left ventricular (LV) apex. (AVI 3658 kb)
About this article
Cite this article
Branton, H., Warren, A.E. & Penney, L.S. Left Ventricular Noncompaction and Coronary Artery Fistula in an Infant with Deletion 22q11.2. Pediatr Cardiol 32, 208–210 (2011). https://doi.org/10.1007/s00246-010-9837-z
Received:

Accepted:

Published:

Issue Date:
Keywords
Coronary artery fistula

Deletion 22q11.2

Left ventricular noncompaction