Abstract
Although persistent, fifth aortic arch (P5A) is an uncommon anomaly. Its incidence is unknown due largely to failure of recognition. Fundamental to its diagnosis is an adequate understanding of the various settings in which P5A may manifest. One of the more frequently reported manifestations of this unusual anomaly is a systemic-to-pulmonary connection in the presence of pulmonary atresia, with or without a ventriculoseptal defect. This report describes a new case of P5A in an infant with tetralogy of Fallot but not pulmonary atresia, which was diagnosed echocardiographically. The echo-Doppler characteristics of P5A in the presence of right ventricular outflow obstruction are described, and the implications regarding surgery for the accompanying defects are discussed. To the authors' best knowledge, the described case is the first reported instance of P5A in this specific setting.
This is a preview of subscription content, log in to check access.
Access options
Buy single article
Instant unlimited access to the full article PDF.
US$ 39.95
Price includes VAT for USA
Subscribe to journal
Immediate online access to all issues from 2019. Subscription will auto renew annually.
US$ 99
This is the net price. Taxes to be calculated in checkout.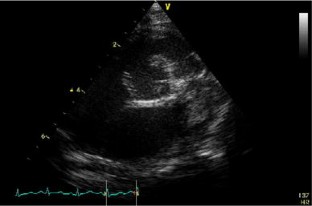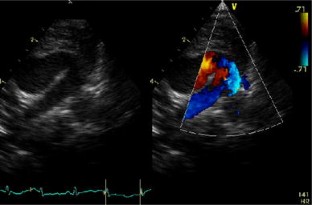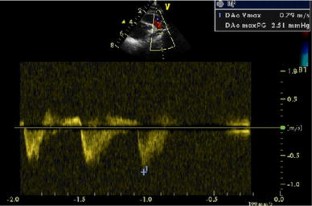 References
1.

Cabera A, Galdeano J, Lekuona I (1985) Persistent left sided fifth arch in a neonate. Br Heart J 54:105–106

2.

Gerlis LM, Dickensen DF, Wilson N, Gibbs JC (1987) Persistent fifth aortic arch: a report of two new cases and a review of the literature. Int J Cardiol 16:185–192

3.

Gerlis LM, Ho SY, Anderson RH, Da Costa P (1989) Persistent 5th aortic arch: a great pretender: three new covert cases. Int J Cardiol 23:239–247

4.

Gibbin CL, Midgley FM, Potter BM, Martin GR (1991) Persistent left 5th aortic arch with a complex coarctation. Am J Cardiol 67:319–320

5.

Khan S, Nihill M (2006) Clinical presentation of persistent 5th aortic arch: 3 new cases. Tex Heart Inst J 33:361–364

6.

Konishi T, Iizima T, Onai K, Kobayashi G, Anzai T (1981) Persistent 5th aortic arch with coarctation of the aorta and aneurysm of the left subcalvian artery. Nippon Kyobu Geka Gakkai Zasshi 29:1243–1248

7.

McMahon CJ, Kertesz NJ, Vick GW (2002) Delineation of persistent fifth aortic arch using magnetic resonance angiography. Cardiol Young 12:484–485

8.

Peirone AR, Freedom RM, Yoo S-J (2003) Persistent 5th aortic arch. In: Freedom RM (ed) The natural and modified history of congenital heart disease. Futura, Blackwell Publishing, New York, pp 488–491

9.

Van Praagh R, Van Pragg S (1969) Persistent 5th arch in man: congenital double aortic arch lumen. Am J Cardiol 24:279–282

10.

Zartner P, Schneider MB, Bein G (2000) Prostaglandin E1 sensitive persistent 5th aortic arch type 2. Heart 84:142–145
Electronic supplementary material
Below is the link to the electronic supplementary material.
Supplementary material 1 (AVI 1323 kb)
Supplementary material 2 (AVI 983 kb)
About this article
Cite this article
Holmes, G., Holmes, J.L., Berman, W. et al. Tetralogy of Fallot with Persistent Fifth Aortic Arch: Echocardiographic Diagnosis. Pediatr Cardiol 31, 280–282 (2010). https://doi.org/10.1007/s00246-009-9573-4
Received:

Accepted:

Published:

Issue Date:
Keywords
Echocardiography

Persistent 5th aortic arch

Tetralogy of fallot