Abstract
In cases of narrowing of the internal nasal valve angle, we address all structures that commonly contribute to the internal valve area obstruction. We term this the "triple-procedure technique". The aim of this study was to assess the efficacy of this technique in improving patients' subjective nasal patency. A prospective longitudinal case study was conducted in a tertiary hospital in northeast of England. All consecutive patients who complained of nasal obstruction and were diagnosed with the internal nasal valve angle narrowing due to septal deviation were offered to have a triple-procedure operation (septoplasty, turbinate surgery and internal nasal valve surgery). Patients completed a validated nose-related questionnaire (Nasal Obstruction Symptom Evaluation (NOSE)) preoperatively, which was repeated 3 months after the operation. The change in NOSE score was the outcome measure. Eight of the nine patients recruited to the study completed the questionnaires (88% response rate). The total and the domain scores improved after the operation, which were clinically and statistically significant. The effect size proved to be very large (total NOSE score effect size, 4.0). Our study shows that addressing all three structures commonly affecting the internal valve area is an effective technique in improving the obstruction caused by the narrow internal nasal valve angle.
This is a preview of subscription content, log in to check access.
Access options
Buy single article
Instant unlimited access to the full article PDF.
US$ 39.95
Price includes VAT for USA
Subscribe to journal
Immediate online access to all issues from 2019. Subscription will auto renew annually.
US$ 99
This is the net price. Taxes to be calculated in checkout.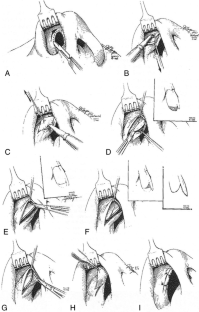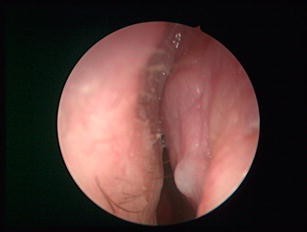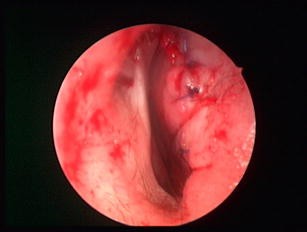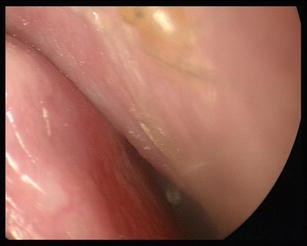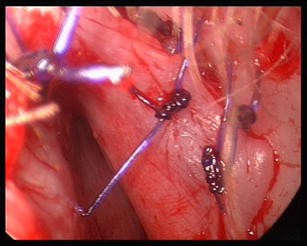 References
1.

Becker SS, Dobratz EJ, Stowell N, Barker D, Park SS (2008) Revision septoplasty: review of sources of persistent nasal obstruction. Am J Rhinol 22(4):440–444

2.

Fischer H, Gubisch W (2006) Nasal valves-importance and surgical procedures. Facial Plast Surg 22(4):266–280

3.

Schulte DL, Sherris DA, Kern EB (1999) M-Plasty correction of nasal valve obstruction. Facial Plast Surg Clin N Am 7(3):405–409

4.

Rhee JS, Poetker DM, Smith TL, Bustillo A, Burzynski M, Davis RE (2005) Nasal valve surgery improves disease-specific quality of life. Laryngoscope 115(3):437–440

5.

Most SP (2006) Analysis of outcomes after functional rhinoplasty using a disease-specific quality-of-life instrument. Arch Facial Plast Surg 8(5):306–309

6.

Stewart MG, Witsell DL, Smith TL, Weaver EM, Yueh B, Hannley MT (2004) Development and validation of the Nasal Obstruction Symptom Evaluation (NOSE) scale. Otolaryngol Head Neck Surg 130(2):157–163

7.

Kazis LE, Anderson JJ, Meenan RF (1989) Effect sizes for interpreting changes in health status. Med Care 27(3Suppl):S178–S189

8.

Cohen J (1969) Statistical power analysis for the behavioral sciences. Academic, New York

9.

Constantian MB, Clardy RB (1996) The relative importance of septal and nasal valvular surgery in correcting airway obstruction in primary and secondary rhinoplasty. Plast Reconstr Surg 98(1):38–54

10.

Schlosser RJ, Park SS (1999) Surgery for the dysfunctional nasal valve: cadaveric analysis and clinical outcomes. Arch Facial Plast Surg 1(2):105–110

11.

Park SS (1998) The flaring suture to augment the repair of the dysfunctional nasal valve. Plast Reconstr Surg 101(4):1120–1122

12.

Paneillo RC (1996) Nasal valve suspension. Arch Otolaryngol Head Neck Surg 122(12):1342–1346

13.

Orten SS, Hilger PA (1999) Surgical solution: nasal valve collapse. Arch Facial Plast Surg 1(1):55–57

14.

Gupta A, Dain B, Stager S, Lindsey WH (2003) Surgical access to the internal nasal valve. Arch Facial Plast Surg 5(2):155–158

15.

Sulsenti G, Palma P (1996) Tailored nasal surgery for normalization of nasal resistance. Facial Plast Surg 12(4):333–345

16.

Kasperbauer JL, Kern EB (1987) Nasal valve physiology; implications in nasal surgery. Otolaryngol Clin N Am 20(4):699–719
Conflicts of interest
The authors are not aware of any conflicts of interest and have not received any financial help in conducting this study.
Electronic supplementary material
Below is the link to the electronic supplementary material.
This video clip demonstrates the surgical steps in M-plasty (WMV 5765 kb)
This video clip demonstrates the surgical steps in M-plasty (WMV 5765 kb)
About this article
Cite this article
Anari, S., El Badawey, M.R. Triple-procedure technique in internal nasal valve surgery. Eur J Plast Surg 35, 501–506 (2012) doi:10.1007/s00238-011-0634-6
Received:

Accepted:

Published:

Issue Date:
Keywords
Nasal valve surgery

Rhinoplasty

Nasal airway

M-Plasty

Nasal obstruction

Internal nasal valve