Abstract
Mulinia edulis and Mytilus chilensis are suspension-feeding bivalves with homorhabdic gills that live in different sedimentary habitats in the lower and upper intertidal, respectively, in Yaldad Bay, Chile. They are faced with different suspended particle size distributions when feeding, and both eliminate most of the inorganic particles by pseudofaeces production. This study used histology, scanning and transmission electron microscopy, and video endoscopy to compare particle processing on the labial palps and the mechanisms of particle sorting, acceptance, and rejection in the two species. In both species, disaggregation of mucus-bound particles occurs on the plicate surface of the palps. Particles destined for ingestion pass anteriorly from crest to crest and reach the mouth via the palp acceptance tract. Those destined for rejection enter the troughs between the plicae and move ventrally to the palp rejection tract. The palps manipulate the pseudofaeces into a mucous ball, which is transferred to the mantle rejection tract. In Mulinia edulis (an infaunal, siphonate mactrid), the pseudofaeces are stored in a chamber at the base of the inhalant siphon until expelled by intermittent contraction of the siphon wall. In contrast, Mytilus chilensis (an epifaunal, non-siphonate mytilid) releases pseudofaeces continuously when submerged.
This is a preview of subscription content, log in to check access.
Access options
Buy single article
Instant unlimited access to the full article PDF.
US$ 39.95
Price includes VAT for USA
Subscribe to journal
Immediate online access to all issues from 2019. Subscription will auto renew annually.
US$ 199
This is the net price. Taxes to be calculated in checkout.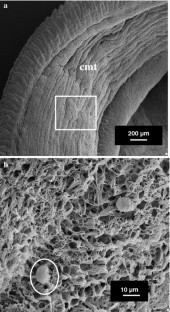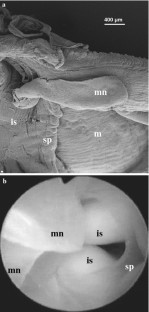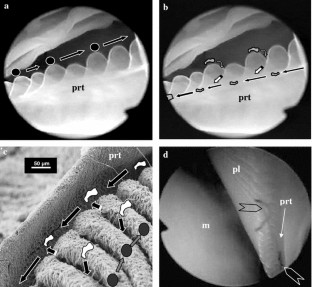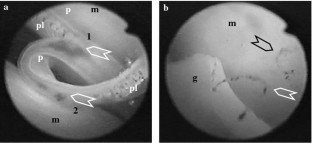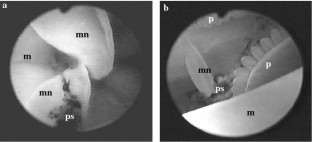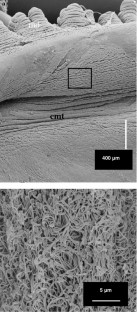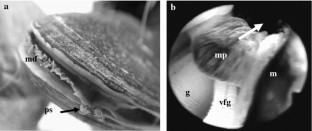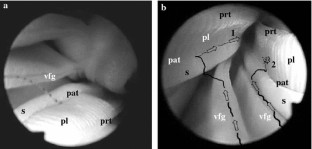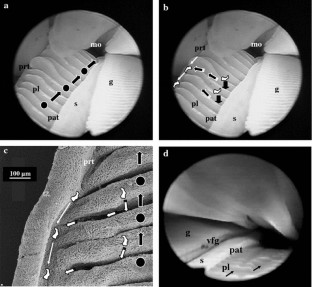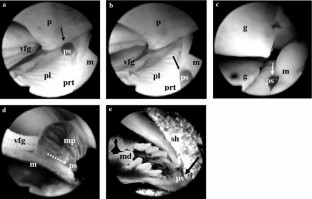 References
Asencio G, Clasing E, Herrera C, Stead R, Navarro J (1993) Copépodos harpacticoídeos de las comunidades de Venus antiqua y Mulinia sp. en la planicie mareal de Yaldad, Quellón, Chiloé, Chile. Rev Chilena Hist Nat 66:455–465

Begon M, Harper JL, Townsend CR (1999) Ecología: individuos, poblaciones y comunidades. Omega, Barcelona, España

Beninger PG, St-Jean SD (1997) Particle processing on the labial palps of Mytilus edulis and Placopecten magellanicus (Mollusca: Bivalvia). Mar Ecol Prog Ser 147:117–127

Beninger PG, Veniot A (1999) The oyster proves the rule: mechanisms of pseudofaeces transport and rejection on the mantle of Crassostrea virginica and C. gigas. Mar Ecol Prog Ser 190:179–188

Beninger PG, Auffret M, Le Pennec M (1990a) Peribuccal organs of Placopecten magellanicus and Chlamys varia (Mollusca: Bivalvia): structure, ultrastructure and implications for feeding. I. The labial palps. Mar Biol 107:215–223

Beninger PG, Le Pennec M, Auffret M (1990b) Peribuccal organs of Placopecten magellanicus and Chlamys varia (Mollusca: Bivalvia): structure, ultrastructure and implications for feeding. II. The lips. Mar Biol 107:225–233

Beninger PG, Le Pennec M, Donval A (1991) Mode of particle ingestion in five species of suspension-feeding bivalve molluscs. Mar Biol 108:255–261

Beninger PG, Ward JE, MacDonald BA, Thompson RJ (1992) Gill function and particle transport in Placopecten magellanicus (Mollusca: Bivalvia) as revealed using video endoscopy. Mar Biol 114:281–288

Beninger PG, St-Jean S, Poussart Y, Ward JE (1993) Gill function and mucocyte distribution in Placopecten magellanicus and Mytilus edulis (Mollusca: Bivalvia): the role of mucus in particle transport. Mar Ecol Prog Ser 98:275–282

Beninger PG, St-Jean SD, Poussart Y (1995) Labial palps of the blue mussel Mytilus edulis (Bivalvia: Mytilidae). Mar Biol 123:293–303

Beninger PG, Dufour SC, Bourque J (1997) Particle processing mechanisms of the eulamellibranch bivalves Spisula solidissima and Mya arenaria. Mar Ecol Prog Ser 150:157–169

Beninger PG, Veniot A, Poussart Y (1999) Principles of pseudofaeces rejection on the bivalve mantle: integration in particle processing. Mar Ecol Prog Ser 178:259–269

Bernard FR (1974) Particle sorting and labial palp function in the Pacific oyster Crassostrea gigas (Thunberg, 1795). Biol Bull 146:1–10

Chaparro OR, Segura CJ, Montiel YA, Thompson RJ, Navarro JM (2008) Variations in the quantity and composition of seston from an estuary in southern Chile on different temporal scales. Est Coast Shelf Sci 76:845–860

Clasing E, Brey T, Stead R, Navarro J, Asencio G (1994) Population dynamics of Venus antiqua (Bivalvia: Veneracea) in the Bahía de Yaldad, Isla de Chiloé, southern Chile. J Exp Mar Biol Ecol 177:171–186

Fishelson L (2000) Comparative morphology and cytology of siphons and siphonal sensory organs in selected bivalve molluscs. Mar Biol 137:497–509

Glauert AM (1965) Section staining, cytology, autoradiography and immunochemistry for biological specimens. In: Kay DH (ed) Techniques for electron microscopy. F. A. Davis Co., Philadelphia, pp 262–310

Hawkins AJS, Smith RFM, Bayne BL, Herald M (1996) Novel observations underlying the fast growth of suspension-feeding shellfish in turbid environments: Mytilus edulis. Mar Ecol Prog Ser 131:179–190

Iglesias JIP, Navarro E, Jorna PA, Armentia I (1992) Feeding, particle selection and absorption in cockles Cerastoderma edule (L.) exposed to variable conditions of food concentration and quality. J Exp Mar Biol Ecol 162:177–198

Iglesias JIP, Urrutia MB, Navarro E, Alvarez-Jorna P, Larretxea X, Bougrier S, Heral M (1996) Variability of feeding processes in the cockle Cerastoderma edule (L.) in response to changes in seston concentration and composition. J Exp Mar Biol Ecol 197:121–143

Jaramillo E, Mulsow S, Navarro R (1985) Intertidal and subtidal macroinfauna in the Queule River Estuary, south of Chile. Rev Chilena Hist Nat 58:127–137

Jørgensen CB (1981) Feeding and cleaning mechanisms in the suspension feeding bivalve Mytilus edulis. Mar Biol 65:159–163

Kiørboe T, Møhlenberg F (1981) Particle selection in suspension-feeding bivalves. Mar Ecol Prog Ser 5:291–296

Narchi W (2003) The relationship between the unilateral siphonal organ and labial palps of Macoma constricta (Bruguière, 1792) (Bivalvia: Tellinidae). J Moll Stud 69:359–363

Navarro JM, Widdows J (1997) Feeding physiology of Cerastoderma edule in response to a wide range of seston concentrations. Mar Ecol Prog Ser 152:175–186

Navarro E, Iglesias JIP, Ortega MM (1992) Natural sediment as a food source for the cockle Cerastoderma edule (L.): effect of variable particle concentration on feeding, digestion and the scope for growth. J Exp Mar Biol Ecol 156:69–87

Navarro JM, Clasing E, Urrutia G, Asencio G, Stead R, Herrera C (1993) Biochemical composition and nutritive value of suspended particulate matter over a tidal flat of Southern Chile. Estuar Coast Shelf Sci 37:59–73

Navarro JM, González LP, Chaparro OR (2011) Filtering capacity and endoscopic analysis of sympatric infaunal and epifaunal bivalves of southern Chile. J Mar Biol Assoc UK 91:1607–1612

Osorio C (2002) Moluscos marinos en Chile. Especies de importancia económica. Guía para su identificación. Facultad de Ciencias, Universidad de Chile, Santiago, Chile

Purchon RD (1977) The biology of the Mollusca, 2nd edn. Pergamon Press, England

Velasco LA, Navarro JM (2002) Feeding physiology of infaunal (Mulinia edulis) and epifaunal (Mytilus chilensis) bivalves under a wide range of concentrations and qualities of seston. Mar Ecol Prog Ser 240:143–155

Ward JE (1996) Biodynamics of suspension-feeding in adult bivalve molluscs: particle capture, processing, and fate. Invert Biol 115:218–231

Ward JE, MacDonald BA, Thompson RJ (1993) Mechanisms of suspension feeding in bivalves: resolution of current controversies by means of endoscopy. Limnol Oceanogr 38:265–272

Ward JE, Newell RIE, Thompson RJ, MacDonald BA (1994) In vivo studies of suspension-feeding processes in the eastern oyster, Crassostrea virginica (Gmelin). Biol Bull 186:221–240

Ward JE, Levinton JS, Shumway SE, Cucci T (1997) Site of particle selection in a bivalve mollusc. Nature 390:131–132

Ward JE, Levinton JS, Shumway SE, Cucci T (1998) Particle sorting in bivalves: in vivo determination of the pallial organs of selection. Mar Biol 131:283–292

Winter JE (1975) Feeding experiments with Mytilus edulis L. at small laboratory scale. II. The influence of suspended silt in addition to algal suspensions on growth. 10th European symposium on marine biology, Ostend, Belgium, 17–23 Sept. 1: 583–600

Winter JE (1978) A critical review on some aspects of filter-feeding in lamellibranchiate bivalves. Haliotis 7:71–87

Winter J, Navarro J, Roman C, Chaparro O (1982) Programa de explotación de mitílidos. Investigación científica básica 2ª parte. Gerencia de Desarrollo CORFO. AP81-39, Universidad Austral de Chile, Valdivia
Acknowledgments
This research was funded by Fondo Nacional de Investigación Científica y Tecnológica, Chile, Fondecyt 1000427 to JMN and Fondecyt 1100335 to ORC.
Additional information
Communicated by J. P. Grassle.
Electronic supplementary material
Below is the link to the electronic supplementary material.
About this article
Cite this article
Garrido, M.V., Chaparro, O.R., Thompson, R.J. et al. Particle sorting and formation and elimination of pseudofaeces in the bivalves Mulinia edulis (siphonate) and Mytilus chilensis (asiphonate). Mar Biol 159, 987–1000 (2012). https://doi.org/10.1007/s00227-012-1879-8
Received:

Accepted:

Published:

Issue Date:
Keywords
Suspended Particulate Matter

Mantle Cavity

Labial Palp

Storage Chamber

Particle Sorting