Simplifying the complex: metabolomics approaches in chemical ecology
Abstract
Chemical signals are important mediators of organismal interactions. These interactions significantly influence ecosystem structure and thus are crucial to understand. Ecologists and analytical chemists work closely together to identify the specific molecules regulating ecological interactions. However, limitations in the analytical techniques on the one hand and time-demanding bioassays on the other have been restraining chemical ecology research. Application of metabolomics techniques has recently led to significant advancement of the field. Here, we discuss modifications to the traditional bioassay-guided fractionation approach with metabolomics techniques. We focus on two challenging topics within chemical ecology, waterborne cues and single-cell investigations, to highlight how metabolomics techniques can succeed where traditional approaches have failed.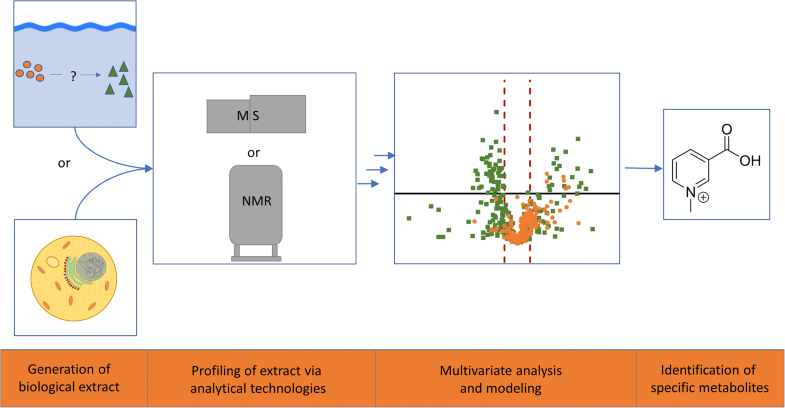 Keywords
Metabolomics 
Metabolic profiling 
Waterborne cues 
Chemical ecology 
Single-cell metabolomics 
Notes
Funding information
Support for this research was kindly provided by the Deutsche Forschungsgemeinschaft (DFG) through the collaborative research center 1127 Chemical Mediators in Complex Biosystems (ChemBioSys (CRC 1127)).
Compliance with ethical standards
No research was conducted using human participants or animals of any kind.
No data, text, or theories by others are presented as if they were the author's own.
Conflict of interest
The authors declare that they have no conflict of interest.
Copyright information
© Springer-Verlag GmbH Germany, part of Springer Nature 2018