Abstract
Investigation of the positional heterogeneity of messenger RNA (mRNA) expression in tissues requires a technology that facilitates analysis of mRNA expression in the selected single cells. We developed a mille-feuille probe (MP) that allows the lamination of the aqueous and organic phases in a nanopipette under voltage control. The MP was used for continuous collection of different nucleic acid samples and sequential evaluation of gene expression with mRNA barcoding tags. First, we found that the aqueous phases could be laminated into five individual layers and separated by the plugs of the organic phases in a nanopipette when the salt (THATPBCl) concentration in the organic phase was 100 mM. Second, the aspiration rate of the MP was stabilized and the velocity of the aqueous phase in the MP was lowered at higher THATPBCl concentrations in the organic phase. This was because the force during ingression of the aqueous phase into the organic - phase-filled nanopipette induced an electro-osmotic flow between the inside wall of the nanopipette and THATPBCl in the organic phase. Third, inclusion of mRNA barcoding tags in the MP facilitated complementary DNA construction and sequential analysis of gene expression. This technique has potential to be applicable to RNA sequencing from different cell samples across the life sciences.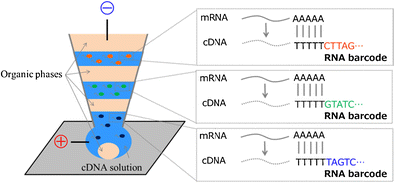 This is a preview of subscription content, log in to check access.
Access options
Buy single article
Instant unlimited access to the full article PDF.
US$ 39.95
Price includes VAT for USA
Subscribe to journal
Immediate online access to all issues from 2019. Subscription will auto renew annually.
US$ 157
This is the net price. Taxes to be calculated in checkout.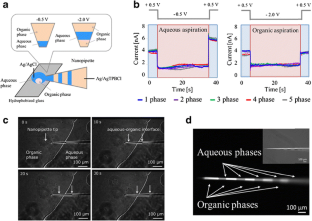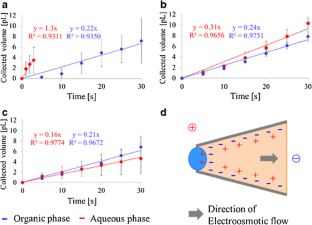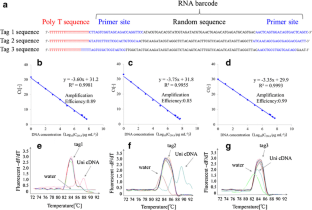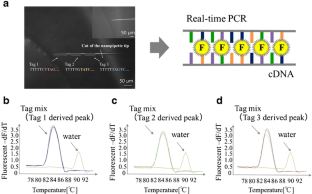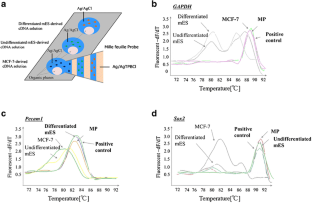 Acknowledgments
This research was partly supported by Grants-in-Aid for Scientific Research (Nos. 25248032 and 15H03542), by the Development of Systems and Technology for Advanced Measurement and Analysis from AMED (The Japan Agency for Medical Research and Development)-SENTAN. This work was supported in part by the JST PREST (to Y.T.).
Ethics declarations
Conflict of interest
The authors declare that they have no conflict of interest.
About this article
Cite this article
Ito, H., Tanaka, M., Zhou, Y. et al. Continuous collection and simultaneous detection of picoliter volume of nucleic acid samples using a mille-feuille probe. Anal Bioanal Chem 409, 961–969 (2017). https://doi.org/10.1007/s00216-016-0006-y
Received:

Revised:

Accepted:

Published:

Issue Date:
Keywords
mRNA

PCR

Liquid/liquid interface

Microfluidics