The identification of synthetic organic pigments in modern paints and modern paintings using pyrolysis-gas chromatography–mass spectrometry
Abstract
A collection of more than 70 synthetic organic pigments were analysed using pyrolysis-gas chromatography–mass spectrometry (Py-GC–MS). We report on the analysis of diketo-pyrrolo-pyrrole, isoindolinone and perylene pigments which are classes not previously reported as being analysed by this technique. We also report on a number of azo pigments (2-naphthol, naphthol AS, arylide, diarylide, benzimidazolone and disazo condensation pigments) and phthalocyanine pigments, the Py-GC–MS analysis of which has not been previously reported. The members of each class were found to fragment in a consistent way and the pyrolysis products are reported. The technique was successfully applied to the analysis of paints used by the artist Francis Bacon (1909–1992), to simultaneously identify synthetic organic pigments and synthetic binding media in two samples of paint taken from Bacon's studio and micro-samples taken from three of his paintings and one painting attributed to him.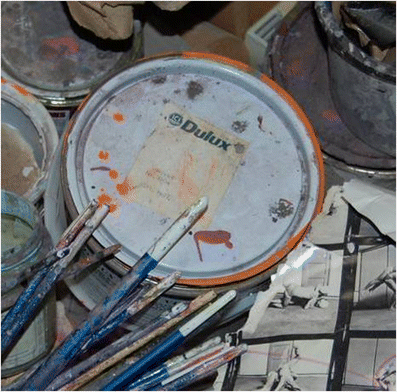 Keywords
Py-GC–MS 
Francis Bacon 
Synthetic organic pigment 
Pyrolysis 
Art 
Mass spectrometry 
Notes
Acknowledgements
The authors would like to thank the Estate of Francis Bacon for funding this project (and permission to sample the latter's paintings) and also Dublin City Gallery (The Hugh Lane) and The Hatton Gallery (Newcastle University, Newcastle). We would like to thank the Tate, London and Clariant for the supply of pigment samples as well as Dr. Clive Foster (FujiFilm UK, Ltd.) for helpful comments.