Abstract
Transition metal ions are key elements of various biological processes ranging from oxygen formation to hypoxia sensing, and therefore, their homeostasis is maintained within strict limits through tightly regulated mechanisms of uptake, storage and secretion. The breakdown of metal ion homeostasis can lead to an uncontrolled formation of reactive oxygen species, ROS (via the Fenton reaction, which produces hydroxyl radicals), and reactive nitrogen species, RNS, which may cause oxidative damage to biological macromolecules such as DNA, proteins and lipids. An imbalance between the formation of free radicals and their elimination by antioxidant defense systems is termed oxidative stress. Most vulnerable to free radical attack is the cell membrane which may undergo enhanced lipid peroxidation, finally producing mutagenic and carcinogenic malondialdehyde and 4-hydroxynonenal and other exocyclic DNA adducts. While redox-active iron (Fe) and copper (Cu) undergo redox-cycling reactions, for a second group of redox-inactive metals such as arsenic (As) and cadmium (Cd), the primary route for their toxicity is depletion of glutathione and bonding to sulfhydryl groups of proteins. While arsenic is known to bind directly to critical thiols, other mechanisms, involving formation of hydrogen peroxide under physiological conditions, have been proposed. Redox-inert zinc (Zn) is the most abundant metal in the brain and an essential component of numerous proteins involved in biological defense mechanisms against oxidative stress. The depletion of zinc may enhance DNA damage by impairing DNA repair mechanisms. Intoxication of an organism by arsenic and cadmium may lead to metabolic disturbances of redox-active copper and iron, with the occurrence of oxidative stress induced by the enhanced formation of ROS/RNS. Oxidative stress occurs when excessive formation of ROS overwhelms the antioxidant defense system, as is maintained by antioxidants such as ascorbic acid, alpha-tocopherol, glutathione (GSH), carotenoids, flavonoids and antioxidant enzymes which include SOD, catalase and glutathione peroxidase. This review summarizes current views regarding the role of redox-active/inactive metal-induced formation of ROS, and modifications to biomolecules in human disease such as cancer, cardiovascular disease, metabolic disease, Alzheimer's disease, Parkinson's disease, renal disease, blood disorders and other disease. The involvement of metals in DNA repair mechanisms, tumor suppressor functions and interference with signal transduction pathways are also discussed.
This is a preview of subscription content, log in to check access.
Access options
Buy single article
Instant unlimited access to the full article PDF.
US$ 39.95
Price includes VAT for USA
Subscribe to journal
Immediate online access to all issues from 2019. Subscription will auto renew annually.
US$ 199
This is the net price. Taxes to be calculated in checkout.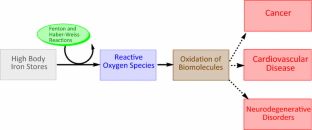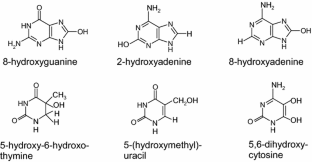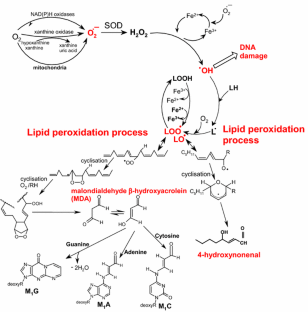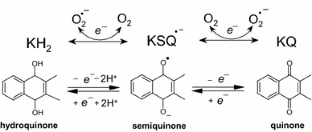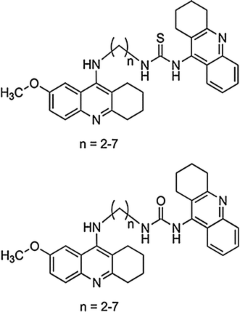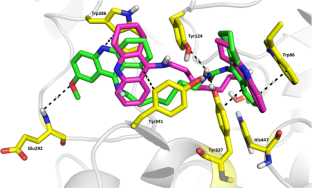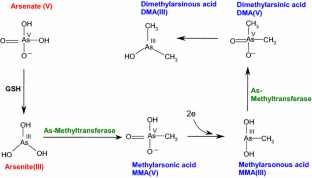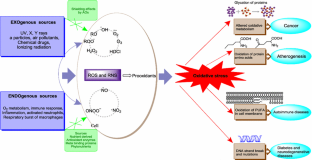 References
Adams PC, Barton JC (2010) How I treat hemochromatosis. Blood 116:317–325. doi:10.1182/blood-2010-01-261875

Ahmad S, Kitchin KT, Cullen WR (2000) Arsenic species that cause release of iron from ferritin and generation of activated oxygen. Arch Biochem Biophys 382:195–202. doi:10.1006/abbi.2000.2023

Aimola P, Carmignani M, Volpe AR, Di Benedetto Claudio L, Waalkes MP, Bokhoven A, Tokar EJ, Claudio PC (2012) Cadmium induces p53-dependent apoptosis in human prostate epithelial cells. PLoS ONE 7:e33647. doi:10.1371/journal.pone.0033647

Amaral AFS, Porta M, Silverman DT, Milne RL, Kogevinas M, Rothman N (2012) Cantor KP, Jackson BP, Pumarega JA, Lopez T, et al. (2012) Pancreatic cancer risk and levels of trace elements. Gut 61:1583–1588. doi:10.1136/gutjnl-2011-301086

Andersen JK (2004) Oxidative stress in neurodegeneration: cause or consequence? Nat Med 10 Suppl:S18–S25. doi:10.1038/nrn1434

Anderson ER, Shah YM (2013) Iron homeostasis in the liver. Compr Physiol 3:315–330. doi:10.1002/cphy.c120016

Anderson PR, Kirby K, Hilliker AJ, Phillips JP (2005) RNAimediated suppression of the mitochondrial iron chaperone, frataxin, in Drosophila. Hum Mol Genet 14:3397–3405. doi:10.1093/hmg/ddi367

Anderson CP, Shen M, Eisenstein RS, Leibold EA (2012) Mammalian iron metabolism and its control by iron regulatory proteins. Biochim Biophys Acta 1823:1468–1483. doi:10.1016/j.bbamcr.2012.05.010

Arroyo VS, Flores KM, Ortiz LB, Gómez-Quiroz LE, Gutiérrez-Ruiz MC (2012) Liver and cadmium toxicity. J Drug Metab Toxicol S5:001. doi:10.4172/2157-7609.S5-001

Atkinson A, Winge DR (2009) Metal acquisition and availability in the mitochondria. Chem Rev 109:4708–4721. doi:10.1021/cr900006y

Atwood CS, Huang X, Moir RD, Tanzi RE, Bush AI (1999) Role of free radicals and metal ions in the pathogenesis of Alzheimer's disease. Met Ions Biol Syst 36:309–364

Babady NE, Carelle N, Wells RD et al (2007) Advancements in the pathophysiology of Friedreich's Ataxia and new prospects for treatments. Mol Genet Metab 92:23–35. doi:10.1016/j.ymgme.2007.05.009

Babbs CF (1990) Free radicals and the etiology of colon cancer. Free Radic Biol Med 8:191–200. doi:10.1016/0891-5849(90)90091-V

Bacon BR, Tavill AS (1984) Role of the liver in normal iron metabolism. Semin Liver Dis 4:181–192

Baggott JE, Tamura T (2015) Homocysteine, iron and cardiovascular disease: a hypothesis. Nutrients 7:1108–1118. doi:10.3390/nu7021108

Banci L, Bertini I, Cantini F, Ciofi-Baffoni S (2010) Cellular copper distribution: a mechanistic systems biology approach. Cell Mol Life Sci 67:2563–2589. doi:10.1007/s00018-010-0330-x

Barbee JYJ, Prince TS (1999) Acute respiratory distress syndrome in a welder exposed to metal fumes. South Med J 92:510–512. doi:10.1097/00007611-199905000-00012

Barbouti A, Doulias PT, Zhu BZ, Frei B, Galaris D (2001) Intracellular iron, but not copper, plays a critical role in hydrogen peroxide-induced DNA damage. Free Radic Biol Med 31:490–498. doi:10.1016/S0891-5849(01)00608-6

Barceloux DG (1999) Zinc. Clin Toxicol 37:279–292

Barchowsky A, Klei LR, Dudek EJ, Swartz HM, James PE (1999) Stimulation of reactive oxygen, but not reactive nitrogen species, in vascular endothelial cells exposed to low levels of arsenite. Free Radic Biol Med 27:1405–1412. doi:10.1016/S0891-5849(99)00186-0

Beharier O, Etzion Y, Katz A, Friedman H, Tenbosh N, Zacharish S et al (2007) Crosstalk between L-type calcium channels and ZnT-1, a new player in rate-dependent cardiac electrical remodeling. Cell Calcium 42:71–82. doi:10.1016/j.ceca.2006.11.007

Benters J, Flögel U, Schäfer T, Leibfritz D, Hechtenberg S, Beyersmann D (1997) Study of the interactions of cadmium and zinc ions with cellular calcium homoeostasis using 19F-NMR spectroscopy. Biochem J 15:793–799

Bergquist ER, Fischer RJ, Sugden KD, Martin BD (2009) Inhibition by methylated organoarsenicals of the respiratory 2-oxo-acid dehydrogenases. J Organomet Chem 694:973–980. doi:10.1016/j.jorganchem.2008.12.028

Beyersmann D (2002) Homeostasis and cellular functions of zinc. Mat Wiss U Werkstofftech 33:764–769. doi:10.1002/mawe.200290008

Beyersmann D, Hartwig A (2008) Carcinogenic metal compounds: recent insight into molecular and cellular mechanisms. Arch Toxicol 82:493–512. doi:10.1007/s00204-008-0313-y

Beyersmann D, Hechtenberg S (1997) Cadmium, gene regulation, and cellular signalling in mammalian cells. Toxicol Appl Pharmacol 144:247–261. doi:10.1006/taap.1997.8125

Boer DR, Thapper A, Brondino CD, Romao MJ, Moura JJG (2004) X-ray crystal structure and EPR spectra of "arsenite-inhibited" Desulfovibrio gigas aldehyde dehydrogenase: a member of the xanthine oxidase family. J Am Chem Soc 126:8614–8615. doi:10.1021/ja0490222

Bonda DJ, Wang X, Perry G, Nunomura A, Tabaton M, Zhu X, Smith MA (2010) Oxidative stress in Alzheimer disease: a possibility for prevention. Neuropharmacology 59:290–294. doi:10.1016/j.neuropharm.2010.04.005

Borowska S, Brzoska MM (2015) Metals in cosmetics: implications for human health. J Appl Toxicol 35:551–572. doi:10.1002/jat.3129

Bou-Abdallah F (2010) The iron redox and hydrolysis chemistry of the ferritins. Biochim Biophys Acta 1800:719–731. doi:10.1016/j.bbagen.2010.03.021

Bray TM, Bettger WJ (1990) The physiological role of zinc as an antioxidant. Free Radic Biol Med 8:281–291. doi:10.1016/0891-5849(90)90076-U

Bray TM, Kubow S, Bettger WJ (1986) Effect of dietary zinc on endogenous free radical production in rat lung microsomes. J Nutr 116:1054–1060

Bregen N, Eckl PM (2015) Oxidative stress and the homeodynamics of iron metabolism. Biomolecules 5:808–847. doi:10.3390/biom5020808

Bulmer FMR, Rothwel HE, Frankish ER (1938) Industrial cadmium poisoning. Can Publ Health J 29:19–26

Bunderson M, Brooks DM, Walker DL, Rosenfeld ME, Coffin JD, Beall HD (2004) Arsenic exposure exacerbates atherosclerotic plaque formation and increases nitrotyrosine and leukotriene biosynthesis. Toxicol Appl Pharmacol 201:32–39. doi:10.1016/j.taap.2004.04.008

Buntzel J, Bruns F, Glatzel M, Garayev A, Mücke R, Kisters K, Schäfer U, Schonekaes K, Micke O (2007) Zinc concentrations in serum during head and neck cancer progression. Anticancer Res 27:1941–1943

Bush AI (2000) Metals and neuroscience. Curr Opin Chem Biol 4:184–191. doi:10.1016/S1367-5931(99)00073-3

Bush AI (2002) Metal complexing agents as therapies for Alzheimer's disease. Neurobiol Aging 23:1031–1038. doi:10.1016/S0197-4580(02)00120-3

Bush AI (2003) The metallobiology of Alzheimer's disease. Trends Neurosci 26:207–214

Caisova D, Eybl V (1986) Effect of Cd2+, In3+, Ce3+, Tb3+, Eu3+ and Gd3+ on lipoperoxidation and glutathione level in liver of mice and rats. Protective effect of zinc. Biologia 41:1211–1219

Candéias S, Pons B, Viau M, Caillat S, Sauvaigo S (2010) Direct inhibition of excision/synthesis DNA repair activities by cadmium: analysis on dedicated biochips. Mutat Res 694:53–59. doi:10.1016/j.mrfmmm.2010.10.001

Cannino G, Ferruggia E, Luparello C, Rinaldi AM (2009) Cadmium and mitochondria. Mitochondrion 9:377–384. doi:10.1016/j.mito.2009.08.009

Casalino E, Sblano C, Landriscina C (1997) Enzyme activity alteration by cadmium administration to rats: the possibility of iron involvement in lipid peroxidation. Arch Biochem Biophys 346:171–179. doi:10.1006/abbi.1997.0197

Chasapis CT, Loutsidou AC, Spiliopoulou CA, Stefanidou ME (2012) Zinc and human health: an update. Arch Toxicol 86:521–534. doi:10.1007/s00204-011-0775-1

Chedrese PJ, Piasek M, Henson MC (2006) Cadmium as an endocrine disruptor in the reproductive system. Immunol Endocr Metab Agents Med Chem 6:27–35

Chen CJ, Chiou HY, Chiang MH, Lin LJ, Tai TY (1996) Dose response relationship between ischemic heart disease mortality and long-term arsenic exposure. Arterioscler Thromb Vasc Biol 16:504–510

Chen L, Liu L, Huang S (2008) Cadmium activates the mitogen-activated protein kinase (MAPK) pathway via induction of reactive oxygen species and inhibition of protein phosphatases 2A and 5. Free Radic Biol Med 45:1035–1044. doi:10.1016/j.freeradbiomed.2008.07.011

Cheng B, Yang X, An L, Gao B, Liu X (2010) Arsenic trioxide-induced apoptosis of Hep-2 cell line through modulating intracellular glutathione (GSH) level. Auris Nasus Larynx 37:89–94. doi:10.1016/j.anl.2009.04.016

Chimienti F, Aouffen M, Favier A, Seve M (2003) Zinc homeostasisregulating proteins: new drug targets for triggering cell fate. Curr Drug Targets 4:323–338. doi:10.2174/1389450033491082

Chinta SJ, Andersen JK (2008) Redox imbalance in Parkinson's disease. Biochim Biophys Acta 1780:1362–1367. doi:10.1016/j.bbagen.2008.02.005

Chowdhury UK, Biswas BK, Chowdhury TR, Samanta G, Mandal BK, Basu GC, Chanda CR, Lodh D, Saha KC, Mukherjee SK, Roy S, Kabir S, Quamruzzaman Q, Chakraborti D (2000) Groundwater arsenic contamination in Bangladesh and West Bengal, India. Environ Health Perspect 108:393–397. doi:10.2307/3454378

Cohen SM, Arnold LL, Eldan M, Lewis AS, Beck BD (2006) Methylated arsenicals: the implications of metabolism and carcinogenicity studies in rodents to human risk assessment. Crit Rev Toxicol 36:99–133. doi:10.1080/10408440500534230

Collins A (2002) Comparative analysis of baseline 8-oxo-7,8-dihydroguanine in mammalian cell DNA, by different methods in different laboratories: an approach to consensus. Carcinogenesis 23:2129–2133. doi:10.1093/carcin/23.12.2129

Cooper KL, Liu KJ, Hudson LG (2009) Enhanced ROS production and redox signaling with combined arsenite and UVA exposure: contribution of NADPH oxidase. Free Radic Biol Med 47:381–388. doi:10.1016/j.freeradbiomed.2009.04.034

Corniola RS, Tassabehji NM, Hare J, Sharma G, Levenson CW (2008) Zinc deficiency impairs neuronal precursor cell proliferation and induces apoptosis via p53-mediated mechanisms. Brain Res 1237:52–61. doi:10.1016/j.brainres.2008.08.040

Costello LC, Franklin RB (2006) The clinical relevance of the metabolism of prostate cancer; zinc and tumor suppression: connecting the dots. Mol Cancer 5:17. doi:10.1186/1476-4598-5-17

Coyle P, Philcox JC, Carey LC, Rofe AM (2002) Metallothionein: the multipurpose protein. Cell Mol Life Sci 59:627–647. doi:10.1007/s00018-002-8454-2

Cuajungco MP, Goldstein LE, Nunomura A, Smith MA, Lim JT, Atwood CS, Huang X, Farrag YW, Perry G, Bush AI (2000) Evidence that the beta-amyloid plaques of Alzheimer's disease represent the redox-silencing and entombment of abeta by zinc. J Biol Chem 275:19439–19442. doi:10.1074/jbc.C000165200

Cuajungco MP, Frederickson CJ, Bush AI (2005) Amyloid-beta metal interaction and metal chelation. Subcell Biochem 38:235–254

Cuypers A, Plusquin M, Remans T, Jozefczak M, Keunen E, Gielen H, Opdenakker K, Nair AR, Munters E, Artois TJ et al (2010) Cadmium stress: an oxidative challenge. Biometals 23:927–940. doi:10.1007/s10534-010-9329-x

Dally H, Hartwig A (1997) Induction and repair inhibition of oxidative DNA damage by nickel(II) and cadmium(II) in mammalian cells. Carcinogenesis 18:1021–1026. doi:10.1093/carcin/18.5.1021

Darbari D, Loyevsky M, Gordeuk V, Kark JA, Castro O, Rana S, Apprey V, Kurantsin-Mills J (2003) Fluorescence measurements of the labile iron pool of sickle erythrocytes. Blood 102:357–364. doi:10.1182/blood-2002-03-0914

Darling DS, Gaur NK, Zhu BA (1998) A Zinc finger homeodomain transcription factor binds specific thyroid hormone response elements. Mol Cell Endocrinol 139:25–35

Del Razo LM, Quintanilla-Vega B, Brambila-Colombres E, Calderon-Aranda ES, Manno M, Albores A (2001) Stress proteins induced by arsenic. Toxicol Appl Pharmacol 177:132–148. doi:10.1006/taap.2001.9291

Delporte C, Van Antwerpen P, Vanhamme L, Roumeguère T, Zouaoui Boudjeltia K (2013) Low-density lipoprotein modified by myeloperoxidase in inflammatory pathways and clinical studies. Mediators Inflamm. doi:10.1155/2013/971579

Devergnas S, Chimineti F, Naud N, Pennequin A, Coquerel Y, Chantegrel J, Favier A, Seve M (2004) Differential regulation of zinc efflux transporters ZnT-1, ZnT-5 and ZnT-7 gene expression by zinc levels: a real-time RT-PCR study. Biochem Pharmacol 68:699–709. doi:10.1016/j.bcp.2004.05.024

Devi GS, Prasad MH, Saraswathi I, Raghu D, Rao DN, Reddy PP (2000) Free radicals antioxidant enzymes and lipid peroxidation in different types of leukemias. Clin Chim Acta 293:53–62. doi:10.1016/S0009-8981(99)00222-3

Dhawan DK, Chadha VD (2010) Zinc: a promising agent in dietary chemoprevention of cancer. Indian J Med Res 132:676–682

Diaz-Villasenor A, Burns AL, Salazar AM, Sordo M, Hiriart M, Cebrian ME, Ostrosky-Wegman P (2008) Arsenite reduces insulin secretion in rat pancreatic β-cells by decreasing the calcium-dependent calpain-10 proteolysis of SNAP-25. Toxicol Appl Pharmacol 231:291–299. doi:10.1016/j.taap.2008.05.018

Dikalov SI, Vitek MP, Mason RP (2004) Cupric-amyloid beta peptide complex stimulates oxidation of ascorbate and generation of hydroxyl radical. Free Radic Biol Med 36:340–347. doi:10.1016/j.freeradbiomed.2003.11.004

Dizdaroglu M, Jaruga P, Birincioglu M, Rodriguez H (2002) Free radical-induced damage to DNA: mechanisms and measurement. Free Radic Biol Med 32:1102–1115. doi:10.1016/S0891-5849(02)00826-2

Dodson G, Steiner D (1998) The role of assembly in insulin's biosynthesis. Curr Opin Struct Biol 8:189–194. doi:10.1016/S0959-440X(98)80037-7

Dreher D, Junod AF (1996) Role of oxygen free radicals in cancer development. Eur J Cancer 32A(1996):30–38. doi:10.1016/0959-8049(95)00531-5

Drobna Z, Jaspers I, Thomas DJ, Styblo M (2003) Differential activation of AP-1 in human bladder epithelial cells by inorganic and methylated arsenicals. FASEB J 17:67–69. doi:10.1096/fj.02-0287fje

Du J, Cullen JJ, Buettner GR (2012) Ascorbic acid: chemistry, biology and the treatment of cancer. Biochim Biophys Acta 1826:443–457. doi:10.1016/j.bbcan.2012.06.003

Duncan MW, Marini AM, Watters R, Kopin IJ, Markey SP (1992) Zinc, a neurotoxin to cultured neurons, contaminates cycad flour prepared by traditional guamanian methods. J Neurosci 12:1523–1537

Dupuy J, Volbeda A, Carpentier P, Darnault C, Moulis JM, Fontecilla-Camps JC (2006) Crystal structure of human iron regulatory protein 1 as cytosolic aconitase. Structure 14:129–139. doi:10.1016/j.str.2005.09.009

Eide DJ (2011) The oxidative stress of zinc deficiency. Metallomics 3:1124–11239. doi:10.1039/c1my00064k

Eng BH, Guerinot ML, Eide D, Saier MH Jr (1998) Sequence analyses and phylogenetic characterization of the ZIP family of metal ion transport proteins. J Membr Biol 166:1–7. doi:10.1007/s002329900442

Esterbauer H, Schaur RJ, Zollner H (1991) Chemistry and biochemistry of 4-hydroxynonenal, malonaldehyde and related aldehydes. Free Radic Biol Med 11:81–128. doi:10.1016/0891-5849(91)90192-6

Filipic M (2012) Mechanisms of cadmium induced genomic instability. Mutat Res 733:69–77. doi:10.1016/j.mrfmmm.2011.09.002

Filippova M, Duerksen-Hughes PJ (2003) Inorganic and dimethylated arsenic species induce cellular p53. Chem Res Toxicol 16:423–431. doi:10.1021/tx025606a

Flora JSJ (2011) Arsenic-induced oxidative stress and its reversibility. Free Radic Biol Med 51:257–281. doi:10.1016/j.freeradbiomed.2011.04.008

Flora SJS, Bhadauria S, Kannan GM, Singh N (2007) Arsenic induced oxidative stress and the role of antioxidant supplementation during chelation: a review. J Environ Biol 28:333–347

Flora SJS, Mittal M, Mehta A (2008) Heavy metal induced oxidative stress and its possible reversal by chelation therapy. Indian J Med Res 128:501–523

Florea AM, Splettstoesser F, Büsselberg D (2007) Arsenic trioxide (As2O3) induced calcium signals and cytotoxicity in two human cell lines: SY-5Y neuroblastoma and 293 embryonic kidney (HEK). Toxicol Appl Pharmacol 220:292–301. doi:10.1016/j.taap.2007.01.022

Forman H, Maiorino M, Ursini F (2010) Signaling functions of reactive oxygen species. Biochemistry 49:835–842. doi:10.1021/bi9020378

Fraga CG, Oteiza PI (2002) Iron toxicity and antioxidant nutrients. Toxicology 180:23–32. doi:10.1016/S0300-483X(02)00379-7

Franklin RB, Milon B, Feng P, Costello LC (2005) Zinc and zinc transporters in normal prostate and the pathogenesis of prostate cancer. Front Biosci 10:2230–2239. doi:10.2741/1692

Friberg L (1950) Health hazards in the manufacture of alkaline accumulators with special reference to chronic cadmium poisoning; a clinical and experimental study. Acta Med Scand 240:1–124

Gala L, Lawson M, Jomova K, Zelenicky L, Congradyova A, Mazur M, Valko M (2014) EPR spectroscopy of a clinically active (1:2) copper(II)-histidine complex used in the treatment of Menkes disease: a Fourier transform analysis of a fluid CW-EPR spectrum. Molecules 19:980–991. doi:10.3390/molecules19010980

Gammella E, Recalcati S, Rybinska I, Buratti P, Cairo G (2015) Iron-induced damage in cardiomyopathy: oxidative-dependent and independent mechanisms. Oxid Med Cell Longev 2015:230182. doi:10.1155/2015/230182

Gao J, Chen J, Kramer M, Tsukamoto H, Zhang AS, Enns CA (2009) Interaction of the hereditary hemochromatosis protein HFE with transferrin receptor 2 is required for transferrin-induced hepcidin expression. Cell Metab 9:217–227. doi:10.1016/j.cmet.2009.01.010

Giaginis C, Gatzidou E, Theocharis S (2006) DNA repair systems as targets of cadmium toxicity. Toxicol Appl Pharmacol 213:282–290. doi:10.1016/j.taap.2006.03.008

Gosriwatana I, Loreal O, Lu S, Brissot P, Porter J, Hider RC (1999) Quantification of non-transferrin-bound iron in the presence of unsaturated transferrin. Anal Biochem 273:212–220. doi:10.1006/abio.1999.4216

Grammer TB, Kleber ME, Silbernagel G, Pilz S, Scharnagl H, Lerchbaum E, Tomaschitz A, Koenig W, März W (2014) Copper, ceruloplasmin, and long-term cardiovascular and total mortality (the Ludwigshafen Risk and Cardiovascular Health Study). Free Radic Res 48:706–715. doi:10.3109/10715762.2014.901510

Guertl B, Noehammer C, Hoefler G (2000) Metabolic cardiomyopathies. Int J Exp Pathol 81:349–372. doi:10.1046/j.1365-2613.2000.00186.x

Gupta S, Afaq F, Mukhtar H (2002) Involvement of nuclear factor-kappa B, Bax and Bcl-2 in induction of cell cycle arrest and apoptosis by apigenin in human prostate carcinoma cells. Oncogene 21:3727–3738. doi:10.1038/sj/onc/1205474

Gupta SK, Singh SP, Shukla VK (2005) Copper, zinc, and Cu/Zn ratio in carcinoma of the gallbladder. J Surg Oncol 91:204–208. doi:10.1002/jso.20306

Gupte A, Mumper RJ (2009) Elevated copper and oxidative stress in cancer cells as a target for cancer treatment. Cancer Treat Rev 35:32–46. doi:10.1016/j.ctrv.2008.07.004

Haase H, Maret W (2003) Intracellular zinc fluctuations modulate protein tyrosine phosphatase activity in insulin/insulin-like growth factor-1 signaling. Exp Cell Res 291:289–298. doi:10.1016/S0014-4827(03)00406-3

Habib GM (2009) p53 regulates Hsp90 β during arsenite-induced cytotoxicity in glutathione-deficient cells. Arch Biochem Biophys 481:101–109

Hall ED, Wang JA, Bosken JM, Singh IN (2015) Lipid peroxidation in brain or spinal cord mitochondria after injury. J Bioenerg Biomembr. doi:10.1007/s10863-015-9600-5

Halliwell B, Gutteridge JM (1990) Role of free radicals and catalytic metal ions in human disease: an overview. Methods Enzymol 186:1–85

Halliwell B, Zhao K, Whiteman M (2000) The gastrointestinal tract: a major site of antioxidant action? Free Radic Res 33:819–830. doi:10.1080/10715760000301341

Hanahan D, Weinberg RA (2011) Hallmarks of cancer: the next generation. Cell 144:646–674. doi:10.1016/j.cell.2011.02.013

Hansson GK (2001) Regulation of immune mechanisms in atherosclerosis. Ann N Y Acad Sci 947:157–165. doi:10.1111/j.1749-6632.2001.tb03938.x

Hart BA, Potts RJ, Watkin RD (2001) Cadmium adaptation in the lung—a double-edged sword? Toxicology 160:65–70. doi:10.1016/S0300-483X(00)00436-4

Hartwig A (2012) Metal interaction with redox regulation: an integrating concept in metal carcinogenesis? Free Radic Biol Med 55C:63–72. doi:10.1016/j.freeradbiomed.2012.11.009

Hartwig A (2013) Metal interaction with redox regulation: an integrating concept in metal carcinogenesis? Free Radic Biol Med 55:63–72. doi:10.1016/j.freeradbiomed.2012.11.009

Ho E (2004) Zinc deficiency, DNA damage and cancer risk. J Nutr Biochem 15:572–578. doi:10.1016/j.jnutbio.2004.07.005

Ho E, Ames BN (2002) Low intracellular zinc induces oxidative 21. DNA damage, disrupts p53, NFkappa B, and AP1 DNA binding, and affects DNA repair in a rat glioma cell line. Proc Natl Acad Sci USA 99:16770–16775. doi:10.1073/pnas.222679399

Hogervorst J, Plusquin M, Vangronsveld J, Nawrot T, Cuypers A, Van Hecke E, Roels HA, Carleer R, Staessen JA (2007) House dust as possible route of environmental exposure to cadmium and lead in the adult general population. Environ Res 103:30–37. doi:10.1016/j.envres.2006.05.009

Holvoet P, Collen D (1994) Oxidized lipoproteins in atherosclerosis and thrombosis. FASEB J 8:1279–1284. doi:10.1096/fj.1530-6860

Hu Y, Jin XM, Snow ET (2002) Effect of arsenic on transcription factor AP-1 and NFkappa B DNA binding activity and related gene expression. Toxicol Lett 133:33–45. doi:10.1016/S0378-4274(02)00083-8

Huang ML, Becker EM, Whitnall M, Rahmanto YS, Ponka P, Richardson DR (2009) Elucidation of the mechanism of mitochondrial iron loading in Friedreich's ataxia by analysis of a mouse mutant. Proc Natl Acad Sci USA 106:16381–16386. doi:10.1073/pnas.0906784106

Hughes MF (2002) Arsenic toxicity and potential mechanisms of action. Toxicol Lett 133:1–16. doi:10.1016/S0378-4274(02)00084-X

Huster D (2010) Wilson disease. Best Pract Res Clin Gastroenterol 24(5):531–539. doi:10.1016/j.bpg.2010.07.014

Issell BF, Macfadyen BV, Gum ET, Valdivieso M, Dudrick SJ, Bodey GP (1981) Serum zinc levels in lung cancer patients. Cancer 47:1845–1848. doi:10.1002/1097-0142(19810401)47:7<1845:AID-CNCR2820470721>3.0.CO;2-B

Iwata K, Saito H, Moriyama M, Nakano A (1992) Follow up study of renal tubular dysfunction and mortality in residents of an area polluted with cadmium. Br J Ind Med 49:736–737

Jarup L (2002) Cadmium overload and toxicity. Nephrol Dial Transplant 17:35–39

Jenner P (2003) Oxidative stress in Parkinson's disease. Ann Neurol 53:S26–S36. doi:10.1002/ana.10483

John E, Laskow TC, Buchser WJ, Pitt BR (2010) Zinc in innate and adaptive tumor immunity. J Transl Med 8:118. doi:10.1186/1479-5876-8-118

Jomova K, Valko M (2011a) Importance of iron chelation in free radical-induced oxidative stress and human disease. Curr Pharm Des 17:3460–3473. doi:10.2174/138161211798072463

Jomova K, Valko M (2011b) Thermodynamics of free radical reactions and the redox environment of a cell. In: Oxidative stress: diagnostics, prevention, and therapy, ACS symposium series, vol 1083, pp 71–82. doi:10.1021/bk-2011-1083.ch003

Jomova K, Valko M (2012) Redox active metal-induced oxidative stress in biological systems. Transit Met Chem 37:127–134. doi:10.1007/s11243-012-9583-6

Jomova K, Vondrakova D, Lawson M, Valko M (2010) Metals, oxidative stress and neurodegenerative disorders. Mol Cell Biochem 345:91–104. doi:10.1007/s11010-010-0563-x

Jomova K, Jenisova Z, Feszterova M, Baros S, Liska J, Hudecova D, Rhodes CJ, Valko M (2011) Arsenic: toxicity, oxidative stress and human disease. J Appl Toxicol 31:95–107. doi:10.1002/jat.1649

Jungwirth U, Kowol CR, Keppler BK, Hartinger CG, Berger W, Heffeter P (2011) Anticancer activity of metal complexes: involvement of redox processes. Antioxid Redox Signal 15:1085–1127. doi:10.1089/ars.2010.3663

Jurasovic J, Cvitkovic P, Pizent A, Colak B, Telisman S (2004) Semen quality and reproductive endocrine function with regard to blood cadmium in Croatian male subjects. Biometals 17:735–743. doi:10.1007/s10534-004-1689-7

Kakhlon O, Cabantchik ZI (2002) The labile iron pool: characterization, measurement, and participation in cellular processes. Free Radic Biol Med 33:1037–1046. doi:10.1016/S0891-5849(02)01006-7

Kang YJ, Wu H, Saari JT (2000) Alterations in hypertrophic gene expression by dietary copper restriction in mouse heart. Proc Soc Exp Biol Med 223:282–287. doi:10.1046/j.1525-1373.2000.22340.x

Karagulova G, Yue Y, Moreyra A, Boutjdir M, Korichneva I (2007) Protective role of intracellular zinc in myocardial ischemia/reperfusion is associated with preservation of protein kinase C isoforms. J Pharmacol Exp Ther 321:517–525. doi:10.1124/jpet.107.119644

Kell DB (2010) Towards a unifying, systems biology understanding of large-scale cellular death and destruction caused by poorly liganded iron: Parkinson's, Huntington's, Alzheimer's, prions, bactericides, chemical toxicology and others as examples. Arch Toxicol 84:825–889. doi:10.1007/s00204-010-0577-x

Kelly EJ, Quaife CJ, Froelick GJ, Palmiter RD (1996) Metallothionein I and II protect against zinc deficiency and zinc toxicity in mice. J Nutr 126(7):1782–1790

Kitchin KT (2001) Recent advances in arsenic carcinogenesis: modes of action, animal model systems, and methylated arsenic metabolites. Toxicol Appl Pharmacol 172:249–261. doi:10.1006/taap.2001.9157

Klaassen CD, Liu J (1997) Role of metallothionein in cadmium-induced hepatotoxicity and nephrotoxicity. Drug Metab Rev 29:79–102. doi:10.3109/03602539709037574

Kodavanti UP, Hauser R, Christiani DC, Meng ZH, McGee J, Ledbetter A, Richards J, Costa DL (1998) Pulmonary responses to oil fly ash particles in the rat differ by virtue of their specific soluble metals. Toxicol Sci 43:204–212. doi:10.1093/toxsci/43.2.204

Koedrith P, Seo YR (2011) Advances in carcinogenic metal toxicity and potential molecular markers. Int J Mol Sci 12:9576–9595. doi:10.3390/ijms12129576

Koh YH, Park YS, Takahashi M, Suzuki K, Taniguchi N (2000) Aldehyde reductase gene expression by lipid peroxidation end products, MDA and HNE. Free Radic Res 33:739–746. doi:10.1080/10715760000301261

Kolibaba KL, Druker BJ (1997) Protein tyrosine kinases and cancer. Biochem Biophys Acta 1333:F217–F248. doi:10.1016/S0304-419X(97)00022-X

Kozlowski H, Kolkowska P, Watly J, Krzywoszynska K, Potocki S (2014) General aspects of metal toxicity. Curr Med Chem 21:3721–3740. doi:10.2174/0929867321666140716093838

Kumar R, Agarwal AK, Seth PK (1996) Oxidative stress-mediated neurotoxicity of cadmium. Toxicol Lett 89:65–69. doi:10.1016/S0378-4274(96)03780-0

Leiva E, Mujica V, Sepúlveda P, Guzmán L, Núñez S, Orrego R, Palomo I, Andrews M, Arredondo MA (2013) High levels of iron status and oxidative stress in patients with metabolic syndrome. Biol Trace Elem Res 151:1–8. doi:10.1007/s12011-012-9525-3

Lemarie A, Morzadec C, Merino D, Micheau O, Fardel O, Vernhet I (2006) Arsenic trioxide induces apoptosis of human monocytes during macrophagic differentiation through nuclear factor-κB related survival pathway down-regulation. J Pharmacol Exp Ther 316:304–314. doi:10.1124/jpet.105.092874

Leonard SS, Harris GK, Shi XL (2004) Metal-induced oxidative stress and signal transduction. Free Radic Biol Med 37:1921–1942. doi:10.1016/j.freeradbiomed.2004.03.012

Li M, Kondo T, Zhao QL, Li F, Tanabe K, Arai Y, Zhou Z, Kasuya M (2000a) Apoptosis induced by cadmium in human lymphoma U937 Cells through Ca21-calpain and caspase-mitochondria dependent pathways. J Biol Chem 275:39702–39709. doi:10.1074/jbc.M007369200

Li QT, Yeo MH, Tan BK (2000b) Lipid peroxidation in small and large phospholipid unilamellar vesicles induced by water-soluble free radical sources. Biochem Biophys Res Commun 273:72–76. doi:10.1006/bbrc.2000.2908

Lichten LA, Cousins RJ (2009) Mammalian zinc transporters: nutritional and physiologic regulation. Annu Rev Nutr 29:153–176. doi:10.1146/annurev-nutr-033009-083312

Liochev SI, Fridovich I (1994) The role of O 2 ·− in the production of HO·: in vitro and in vivo. Free Radic Biol Med 16:29–33. doi:10.1016/0891-5849(94)90239-9

Liochev SI, Fridovich I (2002) The Haber–Weiss cycle—70 years later: an alternative view. Redox Rep 7:55–57. doi:10.1179/135100002125000190

Little PJ, Bhattacharya R, Moreyra AE, Korichneva IL (2010) Zinc and cardiovascular disease. Nutrition 26:1050–1057. doi:10.1016/j.nut.2010.03.007

Liu L, Qu W, Kadiiska MB (2009) Role of oxidative stress in cadmium toxicity and carcinogenesis. Toxicol Appl Pharmacol 238:209–214. doi:10.1016/j.taap.2009.01.029

Lloyd RV, Hanna PM, Mason RP (1997) The origin of the hydroxyl radical oxygen in the Fenton reaction. Free Radic Biol Med 22:885–888. doi:10.1016/S0891-5849(96)00432-7

Loft S, Poulsen HE (1996) Cancer risk and oxidative DNA damage in man. J Mol Med (JMM) 74:297–312

Lopez E, Arce C, Oset-Gasque MJ, Canadas S, Gonzalez MP (2006) Cadmium induces reactive oxygen species generation and lipid peroxidation in cortical neurons in culture. Free Radic Biol Med 40:940–951. doi:10.1016/j.freeradbiomed.2005.10.062

Lovejoy DB, Richardson DR (2003) Iron chelators as anti-neoplastic agents: current developments and promise of the PIH class of chelators. Curr Med Chem 10:1035–1049. doi:10.2174/0929867033457557

Lynn S, Gurr JR, Lai HT, Jan KY (2000) NADH oxidase activation is involved in arsenite-induced oxidative DNA damage in human vascular smooth muscle cells. Circ Res 86:514–519

Mandal BK, Suzuki KT (2002) Arsenic round the world: a review. Talanta 58:201–235. doi:10.1016/S0039-9140(02)00268-0

Maret W (2003) Cellular zinc and redox states converge in the metallothionein/thionein pair. J Nutr 133:1460S–1462S

Maret W (2008) Metallothionein redox biology in the cytoprotective and cytotoxic functions of zinc. Exp Gerontol 43:363–369. doi:10.1016/j.exger.2007.11.005

Margalioth EJ, Schenker JG, Chevion M (1983) Copper and zinc levels in normal and malignant tissues. Cancer Sci 52:868–872. doi:10.1002/1097-0142(19830901)52:5<868:AID-CNCR2820520521>3.0.CO;2-K

Marnett LJ (2000) Oxyradicals and DNA damage. Carcinogenesis 21:361–370. doi:10.1093/carcin/21.3.361

Martelli A, Rousselet E, Dycke C, Bouron A, Moulis JM (2006) Cadmium toxicity in animal cells by interference with essential metals. Biochimie 88:1807–1814. doi:10.1016/j.biochi.2006.05.013

Matsubara K, Higaki T, Matsubara Y, Nawa A (2015) Nitric oxide and reactive oxygen species in the pathogenesis of preeclampsia. Int J Mol Sci 16:4600–4614. doi:10.3390/ijms16034600

McCarty MF, DiNicolantonio JJ (2015) The protection conferred by chelation therapy in post-MI diabetics might be replicated by high-dose zinc supplementation. Med Hypotheses 84:451–455. doi:10.1016/j.mehy.2015.01.038

Mehta M, Adem A, Sabbagh M (2012) New acetylcholinesterase inhibitors for Alzheiomer's disease. Int J Alzh Dis. doi:10.1155/2012/728983

Meliker JR, Slotnick MJ, Avruskin GA, Schottenfeld D, Jacquez GM, Wilson ML, Goovaerts P, Franzblau A, Nriagu JO (2010) Lifetime exposure to arsenic in drinking water and bladder cancer: a population-based case–control study in Michigan, USA. Cancer Causes Control 21:745–757. doi:10.1007/s10552-010-9503-z

Miller WH Jr, Schipper HM, Lee JS, Singer J, Waxman S (2002) Mechanisms of action of arsenic trioxide. Cancer Res 62:3893–3903

Mocchegiani E, Muzzioli M, Giacconi R (2000a) Zinc and immunoresistance to infections in ageing: new biological tools. Trends Pharmacol Sci 21:205–208. doi:10.1016/S0165-6147(00)01476-0

Mocchegiani E, Muzzioli M, Giacconi R (2000b) Zinc, metallothioneins, immune responses, survival and ageing. Biogerontology 1:133–143. doi:10.1023/A:1010095930854

Mocchegiani E, Costarelli L, Giacconi R, Piacenza F, Basso A, Malavolta M (2011) Zinc, metallothioneins and immunosenescence: effect of zinc supply as nutrigenomic approach. Biogerontology 12:455–465. doi:10.1007/s10522-011-9337-4

Montes S, Rivera-Mancia S, Diaz-Ruiz A, Tristan-Lopez L, Rios C (2014) Copper and copper proteins in Parkinson's disease. Oxid Med Cell Longev. doi:10.1155/2014/147251

Mukhopadhyay CK, Fox PL (1998) Ceruloplasmin copper induces oxidant damage by a redox process utilizing cell-derived superoxide as reductant. Biochemistry 37:14222–14229. doi:10.1021/bi981137t

Munoz-Bravo C, Gutiérrez-Bedmar M, Gómez-Aracena J, García-Rodríguez A, Navajas JF (2013) Iron: protector or risk factor for cardiovascular disease? Still controversial. Nutrients 5:2384–2404. doi:10.3390/nu5072384

Murphy MP (2009) How mitochondria produce reactive oxygen species. Biochem J 417:1–13. doi:10.1042/BJ20081386

Nair AR, Degheselle O, Smeets K, Van Kerkhove E, Cuypers A (2013) Cadmium-induced pathologies: where is the oxidative balance lost (or not)? Int J Mol Sci 14:6116–6143. doi:10.3390/ijms14036116

Nakanishi T, Kuragano T, Nanami M, Otaki Y, Nonoguchi H, Hasuike Y (2010) Importance of ferritin for optimizing anemia therapy in chronic kidney disease. Am J Nephrol 32:439–446. doi:10.1159/000320733

Nakanishi T, Hasuike Y, Otaki Y, Kida A, Nonoguchi H, Kuragano T (2011) Hepcidin: another culprit for complications in patients with chronic kidney disease? Nephrol Dial Transplant 26:3092–3100. doi:10.1093/ndt/gfr410

Navarro J, Obrador E, Carretero J, Petschen I, Aviñó J, Perez P, Estrela JM (1999) Changes in glutathione status and the antioxidant system in blood and in cancer cells associate with tumour growth in vivo. Free Radic Biol Med 26:410–418. doi:10.1016/S0891-5849(98)00213-5

Nawrot T, Plusquin M, Hogervorst J, Roels HA, Celis H, Thijs L, Vangronsveld J, Van Hecke E, Staessen JA (2006) Environmental exposure to cadmium and risk of cancer: a prospective population-based study. Lancet Oncol 7:119–126. doi:10.1016/S1470-2045(06)70545-9

Ninh NX, Maiter D, Verniers J, Lause P, Ketelslegers JM, Thissen JP (1998) Failure of exogenous IGF-I to restore normal growth in rats submitted to dietary zinc deprivation. J Endocrinol 159:211–217. doi:10.1677/joe.0.1590211

Nohmi T, Kim SR, Yamada M (2005) Modulation of oxidative mutagenesis and carcinogenesis by polymorphic forms of human DNA repair enzymes. Mutat Res 591:60–73. doi:10.1016/j.mrfmmm.2005.03.033

Ow SY, Dunstan DE (2014) A brief overview of amyloids and Alzheimer's disease. Protein Sci 23:1315–1331. doi:10.1002/pro.2524

Pal R, Nath R, Gill KD (1993) Influence of ethanol on cadmium accumulation and its impact on lipid peroxidation and membrane bound functional enzymes (Na+, K(+)-ATPase and acetylcholinesterase) in various regions of adult rat brain. Neurochem Int 23:451–458. doi:10.1016/0197-0186(93)90129-S

Park WH, Seol JG, Kim ES, Hyun JM, Jung CW, Lee CC, Kim BK, Lee YY (2000) Arsenic trioxide-mediated growth inhibition in MC/CAR myeloma cells via cell cycle arrest in association with induction of cyclin-dependent kinase inhibitor, p21, and apoptosis. Cancer Res 60:3065–3071

Pasricha SR, McQuilten Z, Westerman M, Keller A, Nemeth E, Ganz T, Wood E (2011) Serum hepcidin as a diagnostic test of iron deficiency in premenopausal female blood donors. Haematologica 96:1099–1105. doi:10.3324/haematol.2010.037960

Patocka J, Jun D, Kuca K (2008) Possible role of hydroxylated metabolites of tacrine in drug toxicity and therapy of Alzheimer's disease. Curr Drug Metab 9:332–335. doi:10.2174/138920008784220619

Peraza MA, Cromey DW, Carolus B, Carter DE, Gandolfi AJ (2006) Morphological and functional alterations in human proximal tubular cell line induced by low level inorganic arsenic: evidence for targeting of mitochondria and initiated apoptosis. J Appl Toxicol 26:356–367. doi:10.1002/jat.1149

Pogocki D (2003) Alzheimer's beta-amyloid peptide as a source of neurotoxic free radicals: the role of structural effects. Acta Neurobiol Exp 63:131–145

Prasad AS (2009) Zinc: role in immunity, oxidative stress and chronic inflammation. Curr Opinion Clin Nutr Metab Care 12:646–652. doi:10.1097/MCO.0b013e3283312956

Prasad AS, Miale A, Farid Z, Sanstead HH, Schulert AR (1963) Zinc metabolism in patients with the syndrome of iron deficiency anemia, hepatosplenomegaly, dwarfism, and hypogonadism. J Lab Clin Med 61:537–549

Prasad AS, Beck FW, Bao B, Fitzgerald JT, Snell DC, Steinberg JD, Cardozo LJ (2007) Zinc supplementation decreases incidence of infections in the elderly: effect of zinc on generation of cytokines and oxidative stress. Am J Clin Nutr 85:837–844

Prolo C, Noel Álvarez M, Ríos N, Peluffo G, Radi R, Romero N (2015) Nitric oxide diffusion to red blood cells limits extracellular, but not intraphagosomal, peroxynitrite formation by macrophages. Free Radic Biol Med. doi:10.1016/j.freeradbiomed.2015.06.027

Prousek J (2007) Fenton chemistry in biology and medicine. Pure Appl Chem 79:2325–2338. doi:10.1351/pac200779122325

Prozialeck WC, Edwards JR (2010) Early biomarkers of cadmium exposure and nephrotoxicity. Biometals 23:793–809. doi:10.1007/s10534-010-9288-2

Qu W, Diwan BA, Reece JM, Bortner CD, Pi J, Liu J, Waalkes MP (2005) Cadmium-induced malignant transformation in rat liver cells: role of aberrant oncogene expression and minimal role of oxidative stress. Int J Cancer 114:346–355. doi:10.1002/ijc.20736

Qu W, Ke H, Pi J, Broderick D, French JE, Webber MM, Waalkes MP (2007) Acquisition of apoptotic resistance in cadmium-transformed human prostate epithelial cells: Bcl-2 overexpression blocks the activation of JNK signal transduction pathway. Environ Health Perspect 115:1094–1100. doi:10.1289/ehp.10075

Rae TD, Schmidt PJ, Pufahl RA, Culotta VC, O'Halloran TV (1999) Undetectable intracellular free copper: the requirement of a copper chaperone for superoxide dismutase. Science 284:805–808. doi:10.1126/science.284.5415.805

Rajendran R, Minqin R, Ynsa MD, Casadesus G, Smith MA, Perry G, Halliwell B, Watt F (2009) A novel approach to the identification and quantitative elemental analysis of amyloid deposits–insights into the pathology of Alzheimer's disease. Biochem Biophys Res Commun 382:91–95. doi:10.1016/j.bbrc.2009.02.136

Ramanathan K, Shila S, Kumaran S, Panneerselvam C (2003) Protective role of ascorbic acid and alpha-tocopherol on arsenic-induced microsomal dysfunctions. Hum Exp Toxicol 22:129–136. doi:10.1191/0960327103ht329oa

Rani A, Kumar A, Lal A, Pant M (2014) Cellular mechanisms of cadmium-induced toxicity: a review. Int J Environ Health Res 24:378–399. doi:10.1080/09603123.2013.835032

Raveh O, Pinchuk I, Schnitzer E, Fainaru M, Schaffer Z, Lichtenberg D (2000) Kinetic analysis of copper-induced peroxidation of HDL, autoaccelerated and tocopherol-mediated peroxidation. Free Radic Biol Med 29:131–146. doi:10.1016/S0891-5849(00)00332-4

Rikans LE, Yamano T (2000) Mechanisms of cadmium-mediated acute hepatotoxicity. J Biochem Mol Toxicol 14:110–117. doi:10.1002/(SICI)1099-0461(2000)14:2<110:AID-JBT7>3.0.CO;2-J

Roberts CK, Sindhu KK (2009) Oxidative stress and metabolic syndrome. Life Sci 84:705–712. doi:10.1016/j.lfs.2009.02.026

Rodriguez VM, Jiménez-Capdeville ME, Giordano M (2003) The effects of arsenic exposure on the nervous system. Toxicol Lett 145:1–18. doi:10.1016/S0378-4274(03)00262-5

Roth HP, Kirchgessner M (1994) Influence of zinc-deficiency on the osmotic fragility of erythrocyte membranes of force fed rats. Trace Elem Electrolyte 11:46–50

Rubio M, Perez RD, Perez CA, Eynardb AH, Bongiovanni GA (2008) Synchrotron microscopic X-ray fluorescence analysis of the effects of chronic arsenic exposure in rat brain. Radiat Phys Chem 77:1–8. doi:10.1016/j.radphyschem.2007.06.010

Rutter GA (2010) Think zinc, new roles for zinc in the control of insulin secretion. Islets 2:49–50. doi:10.4161/isl.2.1.10259

Salnikow K, Kasprzak KS (2005) Ascorbate depletion: a critical step in nickel carcinogenesis? Environ Health Perspect 113:577–584. doi:10.1289/ehp.7605

Santamaria R, Fiorito F, Irace C, De Martino L, Maffettone C, Granato GE, Di Pascale A, Iovane V, Pagnini U, Colonna A (2011) 2,3,7,8-Tetrachlorodibenzo-p-dioxin impairs iron homeostasis by modulating iron-related proteins expression and increasing the labile iron pool in mammalian cells. Biochim Biophys Acta 1813:704–712. doi:10.1016/j.bbamcr.2011.02.003

Santra A, Maiti A, Das S, Lahiri S, Charkaborty SK, Guha Mazumder DN (2000) Hepatic damage caused by chronic arsenic toxicity in experimental animals. J Toxicol Clin Toxicol 38:395–405

Sarkar A, Ravindran G, Krishnamurthy V (2013) A brief review on the effect of cadmium toxicity from cellular to organ level. Int J Biotech 3:17–36

Sato M (1992) Biological antioxidant defense system and metallothionein. Jpn J Toxicol Environ Health 38:228–239

Schlag P, Seeling W, Merkle P, Betzler M (1978) Changes of serumzinc in breast cancer. Langenbecks Arch Chir 2:129–133

Sener DE, Gönenç A, Akinci M, Torun M (2007) Lipid peroxidation and total antioxidant status in patients with breast cancer. Cell Biochem Funct 25:377–382. doi:10.1002/cbf.1308

Senthil K, Aranganathan S, Nalini N (2004) Evidence of oxidative stress in the circulation of ovarian cancer patients. Clin Chim Acta 339:27–32. doi:10.1016/j.cccn.2003.08.017

Shi H, Shi X, Liu KJ (2004) Oxidative mechanism of arsenic toxicity and carcinogenesis. Mol Cell Biochem 255:67–78. doi:10.1023/B:MCBI.0000007262.26044.e8

Shigenaga MK, Gimeno CJ, Ames BN (1989) Urinary 8-hydroxy-2′-deoxyguanosine as a biological marker of in vivo oxidative DNA damage. Proc Natl Acad Sci U S A 86:9697–9701

Shokrzadeh M, Ghaemian A, Salehifar E, Aliakbari S, Saravi SS, Ebrahimi P (2009) Serum zinc and copper levels in ischemic cardiomyopathy. Biol Trace Elem Res 127:116–123. doi:10.1007/s12011-008-8237-1

Shukla GS, Srivastava RS, Chandra SV (1988) Glutathione status and cadmium neurotoxicity—studies in discrete brain-regions of growing-rats. Fund Appl Toxicol 11:229–235. doi:10.1016/0272-0590(88)90147-9

Sinha M, Manna P, Sil PC (2008) Cadmium-induced neurological disorders: prophylactic role of taurine. J Appl Toxicol 28:974–986. doi:10.1002/jat.1363

Sokolov AV, Acquasaliente L, Kostevich VA, Frasson R, Zakharova ET, Pontarollo G, Vasilyev VB, De Filippis V (2015) Thrombin inhibits the anti-myeloperoxidase and ferroxidase functions of ceruloplasmin: relevance in rheumatoid arthritis. Free Radic Biol Med 86:279–294. doi:10.1016/j.freeradbiomed.2015.05.016

Solanki I, Parihar P, Mansuri ML, Parihar MS (2015) Flavonoid-based therapies in the early management of neurodegenerative diseases. Adv Nutr 6:64–72. doi:10.3945/an.114.007500

Spiteller G (2006) Peroxyl radicals: inductors of neurodegenerative and other inflammatory diseases. Their origin and how they transform cholesterol, phospholipids, plasmalogens, polyunsaturated fatty acids, sugars, and proteins into deleterious products. Free Radic Biol Med 41:362–387. doi:10.1016/j.freeradbiomed.2006.03.013

States JC, Srivastava S, Chen Y, Barchowsky A (2009) Arsenic and cardiovascular disease. Toxicol Sci 107:312–323. doi:10.1093/toxsci/kfn236

Stayner LT, Dankovic DA, Lemen RA (1996) Occupational exposure to chrysotile asbestos and cancer risk: a review of the amphibole hypothesis. Am J Public Health 86:179–186. doi:10.2105/AJPH.86.2.179

Stefanidou M, Maravelias C, Dona A, Spiliopoulou C (2006) Zinc: a multipurpose trace element. Arch Toxicol 80:1–9. doi:10.1007/s00204-005-0009-5

Stohs SJ, Bagchi D (1995) Oxidative mechanisms in the toxicity of metal ions. Free Radic Biol Med 18:321–336. doi:10.1016/0891-5849(94)00159-H

Stolc S, Valko L, Valko M, Lombardi V (1996) A technique for the fast sampling of biological tissues for electron paramagnetic resonance spectroscopy. Free Radic Biol Med 20:89–91. doi:10.1016/0891-5849(95)02002-0

Sullivan JL (1981) Iron and the sex difference in heart disease risk. Lancet 1:1293–1294. doi:10.1016/S0140-6736(81)92463-6

Sullivan JF, Jetton MM, Hahn HK, Burch RE (1980) Enhanced lipid peroxidation in liver microsomes of zinc-deficient rats. Am J Clin Nutr 33:51–56

Sultana R, Baglioni M, Cecchetti R, Cai J, Klein JB, Bastiani P, Ruggiero C, Mecocci P, Butterfield DA (2013) Lymphocyte mitochondria: toward identification of peripheral biomarkers in the progression of Alzheimer disease. Free Radic Biol Med 65:595–606. doi:10.1016/j.freeradbiomed.2013.08.001

Tadolini B, Hakim G (1996) The mechanism of iron(III) stimulation of lipid peroxidation. Free Radic Res 25:221–227. doi:10.3109/10715769609149047

Tapiero H, Tew KD (2003) Trace elements in human physiology and pathology: zinc and metallothioneins. Biomed Pharmacother 57:399–411. doi:10.1016/S0753-3322(03)00081-7

Taylor KM, Vichova P, Jordan N, Hiscox S, Hendley R, Nicholson RI (2008) ZIP7-mediated intracellular zinc transport contributes to aberrant growth factor signaling in antihormone-resistant breast cancer cells. Endocrinology 149:4912–4920. doi:10.1210/en.2008-0351

Tegoni M, Valensin D, Toso L, Remelli M (2014) Copper chelators: chemical properties and bio-medical applications. Curr Med Chem 21:3785–3818. doi:10.2174/0929867321666140601161939

Templeton DM, Liu Y (2010) Multiple roles of cadmium in cell death and survival. Chem Biol Interact 188:267–275. doi:10.1016/j.cbi.2010.03.040

Thevenod F (2009) Cadmium and cellular signaling cascades: to be or not to be? Toxicol Appl Pharmacol 238:221–239. doi:10.1016/j.taap.2009.01.013

Thevenod F, Lee WK (2013) Cadmium and cellular signaling cascades: interactions between cell death and survival pathways. Arch Toxicol 87:1743–1786. doi:10.1007/s00204-013-1110-9

Thompson J, Bannigan J (2008) Cadmium: toxic effects on the reproductive system and the embryo. Reprod Toxicol 25:304–315. doi:10.1016/j.reprotox.2008.02.001

Touati D (2000) Iron and oxidative stress in bacteria. Arch Biochem Biophys 373:1–6. doi:10.1006/abbi.1999.1518

Toyokuni S (1996) Iron-induced carcinogenesis: the role of redox regulation. Free Radic Biol Med 20:553–566. doi:10.1016/0891-5849(95)02111-6

Toyokuni S (2009) Mechanisms of asbestos-induced carcinogenesis. Nagoya J Med Sci 71:1–10. doi:10.1265/jjh.66.562

Tseng CH, Huang YK, Huang YL, Chung CJ, Yang MH, Chen CJ, Hsueh YM (2005) Arsenic exposure, urinary arsenic speciation, and peripheral vascular disease in blackfoot disease-hyperendemic villages in Taiwan. Toxicol Appl Pharmacol 206:299–308. doi:10.1016/j.taap.2004.11.022

Tuder RM, Petrache I (2012) Pathogenesis of chronic obstructive pulmonary disease. J Clin Invest 122:2749–2755. doi:10.1172/JCI60324

Uriu-Adams JY, Keen CL (2005) Copper, oxidative stress, and human health. Mol Aspects Med 26:268–298. doi:10.1016/j.mam.2005.07.015

Valavanidis A, Vlachogianni T, Fiotakis C (2009) 8-hydroxy-2′-deoxyguanosine (8-OHdG): a critical biomarker of oxidative stress and carcinogenesis. J Environ Sci Health C Environ Carcinog Ecotoxicol Rev 27:120–139. doi:10.1080/10590500902885684

Valko M, Morris H, Mazur M, Telser J, McInnes Mabbs FE (1999) High-affinity binding site for copper(II) in human and dog serum albumins (an EPR study). J Phys Chem B 103:5591–5597. doi:10.1021/jp9846532

Valko M, Morris H, Mazúr M, Rapta P, Bilton RF (2001) Oxygen free radical generating mechanisms in the colon: do the semiquinones of vitamin K play a role in the aetiology of colon cancer? Biochim Biophys Acta 1527:161–166. doi:10.1016/S0304-4165(01)00163-5

Valko M, Izakovic M, Mazur M, Rhodes CJ, Telser J (2004) Role of oxygen radicals in DNA damage and cancer incidence. Mol Cell Biochem 266:37–56. doi:10.1023/B:MCBI.0000049134.69131.89

Valko M, Morris H, Cronin MTD (2005) Metals, toxicity and oxidative stress. Curr Med Chem 12:1161–1208. doi:10.2174/0929867053764635

Valko M, Rhodes CJ, Moncol J, Izakovic M, Mazur M (2006) Free radicals, metals and antioxidants in oxidative stress-induced cancer. Chem Biol Interact 160:1–40. doi:10.1016/j.cbi.2005.12.009

Valko M, Leibfritz D, Moncol J, Cronin MT, Mazur M, Telser J (2007) Free radicals and antioxidants in normal physiological functions and human disease. Int J Biochem Cell Biol 39:44–84. doi:10.1016/j.biocel.2006.07.001

Vallee BL, Auld DS (1993) New perspective on zinc biochemistry: cocatalytic sites in multi-zinc enzymes. Biochemistry 32(26):6493–6500. doi:10.1021/bi00077a001

Varadarajan S, Yatin S, Aksenova M, Butterfield DA (2000) Alzheimer's amyloid beta-peptide-associated free radical oxidative stress and neurotoxicity. J Struct Biol 130:184–208. doi:10.1006/jsbi.2000.4274

Vasak M, Hasler DW (2000) Metallothioneins: new functional and structural insights. Curr Opin Chem Biol 4:177–183. doi:10.1016/S1367-5931(00)00082-X

Waalkes MP (2003) Cadmium carcinogenesis. Mutat Res 533:107–120. doi:10.1016/j.mrfmmm.2003.07.011

Waalkes MP, Liu J, Diwan BA (2007) Transplacental arsenic carcinogenesis in mice. Toxicol Appl Pharmacol 222:271–280. doi:10.1016/j.taap.2006.12.034

Waisberg M, Joseph P, Hale B, Beyersmann D (2003) Molecular and cellular mechanisms of cadmium carcinogenesis. Toxicology 192:95–117. doi:10.1016/S0300-483X(03)00305-6

Wang TS, Huang H (1994) Active oxygen species are involved in the induction of micronuclei by arsenite in XRS-5 cells. Mutagenesis 9:253–257. doi:10.1093/mutage/9.3.253

Wang J, Pantopoulos K (2011) Regulation of cellular iron metabolism. Biochem J 434:365–381. doi:10.1042/BJ20101825

Wang TS, Kuo CF, Jan KY, Huang HM (1996) Arsenite induces apoptosis in Chinese hamster ovary cells by generation of reactive oxygen species. J Cell Physiol 169:256–268. doi:10.1002/(SICI)1097-4652(199611)169:2<256:AID-JCP5>3.0.CO;2-N

Wang JP, Qi L, Moore MR, Jack CN (2002) A review of animal models for the study of arsenic carcinogenesis. Toxicol Lett 133:17–31. doi:10.1016/S0378-4274(02)00086-3

Wang CY, Wang T, Zheng W, Zhao BL, Danscher G, Chen Y, Wang Z (2010) Zinc overload enhances APP cleavage and Ab deposition in the Alzheimer mouse brain. PLoS ONE 5:e15349. doi:10.1371/journal.pone.0015349

Watkin RD, Nawrot T, Potts RJ, Hart BA (2003) Mechanisms regulating the cadmium-mediated suppression of Sp1 transcription factor activity in alveolar epithelial cells. Toxicology 184:157–178. doi:10.1016/S0300-483X(02)00577-2

Wei H, Zhang WJ, McMillen TS, Leboeuf RC, Frei B (2012) Copper chelation by tetrathiomolybdate inhibits vascular inflammation and atherosclerotic lesion development in apolipoprotein E-deficient mice. Atherosclerosis 223:306–313. doi:10.1016/j.atherosclerosis.2012.06.013

Weiss JH, Sensi SL, Koh JY (2000) Zinc(2+): a novel ionic mediator of neural injury in brain disease. Trends Pharmacol Sci 21:395–401

Winter WE, Bazydlo LA, Harris NS (2014) The molecular biology of human iron metabolism. Lab Med 45:92–102. doi:10.1309/LMF28S2GIMXNWHMM

Witkiewicz-Kucharczyk A, Bal W (2006) Damage of zinc finger in DNA repair proteins, novel molecular mechanism in carcinogenesis. Toxicol Lett 162:29–42. doi:10.1016/j.toxlet.2005.10.018

Witte KK, Clark AL, Cleland JG (2001) Chronic heart failure and micronutrients. J Am Coll Cardiol 37:1765–1774. doi:10.1016/S0735-1097(01)01227-X

Wong SH, Zhao Y, Schoene NW, Han CT, Shih RS, Lei KY (2007) Zinc deficiency depresses p21 gene expression: inhibition of cell cycle progression is independent of the decrease in p21 protein level in HepG2 cells. Am J Physiol Cell Physiol 292:C2175–C2184. doi:10.1152/ajpcell.00256.2006

Woods CG, Fu JQ, Xue P, Hou YY, Pluta LJ, Yang LL, Zhang Q, Thomas RS, Andersen ME, Pi JB (2009) Dose-dependent transitions in Nrf2-mediated adaptive response and related stress responses to hypochlorous acid in mouse macrophages. Toxicol Appl Pharmacol 238:27–36. doi:10.1016/j.taap.2009.04.007

Wu WD, Graves LM, Jaspers I, Devlin RB, Reed W, Samet JM (1999) Activation of the EGF receptor signaling pathway in human airway epithelial cells exposed to metals. Am J Physiol Lung Cell Mol Physiol 277:L924–L931

Yamanaka K, Hayashi H, Tachikawa M, Kato K, Hasegawa A, Oku N, Okada S (1997) Metabolic methylation is a possible genotoxicity-enhancing process of inorganic arsenics. Mutat Res 394:95–101. doi:10.1016/S1383-5718(97)00130-7

Yamano T, DeCicco LA, Rikans LE (2000) Attenuation of cadmium-induced liver injury in senescent male Fischer 344 rats: role of Kupffer cells and inflammatory cytokines. Toxicol Appl Pharmacol 162:68–75. doi:10.1006/taap.1999.8833

Yan M, Song Y, Wong CP, Hardin K, Ho E (2008) Zinc deficiency alters DNA damage response genes in normal human prostate epithelial cells. J Nutr 138:667–673

Yoshida T, Yamauchi H, Sun GF (2004) Chronic health effects in people exposed to arsenic via the drinking water: dose–response relationships in review. Toxicol Appl Pharmacol 198:243–252. doi:10.1016/j.taap.2003.10.002

Yuan XM, Li W (2003) The iron hypothesis of atherosclerosis and its clinical impact. Ann Med 35:578–591

Zalba G, Beaumont J, San José G, Fortuño A, Fortuño MA, Díez J (2000) Vascular oxidant stress: molecular mechanisms and pathophysiological implications. J Physiol Biochem 56:57–64

Zarazua S, Rios R, Delgado JM, Santoyo ME, Ortiz-Perez D, Jimenez-Capdeville ME (2010) Decreased arginine methylation and myelin alterations in arsenic exposed rats. Neurotoxicology 31:94–100. doi:10.1016/j.neuro.2009.10.014

Zhao G, Bou-Abdallah F, Zrosil P, Levi S, Janus-Chandler C, Chasteen ND (2003) Multiple pathways for mineral core formation in mammalian apoferritin. The role of hydrogen peroxide. Biochemistry 42:3142–3150. doi:10.1021/bi027357v

Zhang LH, Wang X, Zheng ZH, Ren H, Stoltenberg M, Danscher G, Huang L, Rong M, Wang ZY (2010) Altered expression and distribution of zinc transporters in APP/PS1 transgenic mouse brain. Neurobiol Aging 31:74–87. doi:10.1016/j.neurobiolaging.2008.02.018

Zhu J, Chen Z, Lallemand-Breitenbach V, de The H (2002) How acute promyelocytic leukemia revived arsenic. Nat Rev Cancer 2:705–714. doi:10.1038/nrc887

Zhu X, Castellani RJ, Moreira PI, Aliev G, Shenk JC, Siedlak SL, Harris PL, Fujioka H, Sayre LM, Szweda PA, Szweda LI, Smith MA, Perry G (2012) Hydroxynonenal-generated crosslinking fluorophore accumulation in Alzheimer disease reveals a dichotomy of protein turnover. Free Radic Biol Med 52:699–704. doi:10.1016/j.freeradbiomed.2011.11.004
Acknowledgments
We thank The Slovak Grant Agency—VEGA (#1/0765/14) and University Hradec Kralove (Long-Term Development Plan) and Ministry of Health of the Czech Republic (FNHK00179906) for financial support.
About this article
Cite this article
Valko, M., Jomova, K., Rhodes, C.J. et al. Redox- and non-redox-metal-induced formation of free radicals and their role in human disease. Arch Toxicol 90, 1–37 (2016). https://doi.org/10.1007/s00204-015-1579-5
Received:

Accepted:

Published:

Issue Date:
Keywords
Metals

Toxicity

Oxidative stress

Human disease

Reactive oxygen species