Abstract
Background
Recent studies have suggested that irritable bowel syndrome (IBS) could be a risk factor for osteoporosis although the evidence is still limited. The current study aimed to comprehensively examine the risk of osteoporosis among patients with IBS using systematic review and meta-analysis technique.
Methodology
Literature search was independently conducted by two investigators using MEDLINE, EMBASE, and Google Scholar database up to October 2019. Eligible study must evaluate whether patients with IBS have a higher risk of osteoporosis and/or osteoporotic fracture. It could be either cross-sectional study, case-control study, or cohort study. Point estimates and standard errors from each eligible study were combined together using the generic inverse variance method of DerSimonian and Laird.
Results
Of the 320 articles identified from the three databases, four cohort and one cross-sectional study with 526,633 participants met the eligibility criteria and were included into the meta-analysis. All five studies investigated the risk of osteoporosis among patients with IBS, and the pooled analysis found that patients with IBS had a significantly higher risk of osteoporosis than individuals without IBS with the pooled risk ratio of 1.95 (95% CI, 1.04–3.64; I2 100%). Sensitivity analysis including only cohort studies found a lower RR (pooled RR 1.55; 95% CI, 1.39–1.72) with a lower I2 (59%). Three studies investigated the risk of osteoporotic fracture, and the pooled analysis found that patients with IBS also had a higher risk of osteoporotic fracture than individuals without IBS with the pooled risk ratio of 1.58 although statistical significance was not reached (95% CI, 0.95–2.62; I2 99%). Sensitivity analysis including only cohort studies found a lower RR (pooled RR 1.27; 95% CI, 1.20–1.39) with a dramatically lower I2 (0%). Limitations included high heterogeneity and reliance on diagnostic codes.
Conclusion
A significantly increased risk of osteoporosis among IBS patients was observed in this study. Early intervention to prevent the development of osteoporosis, such as weight-bearing exercise, adequate intake of vitamin D and calcium, and early screening for osteoporosis, may be beneficial to these patients although further studies are still required to confirm the efficacy and cost-effectiveness of this approach.
This is a preview of subscription content, log in to check access.
Access options
Buy single article
Instant access to the full article PDF.
US$ 39.95
Price includes VAT for USA
Subscribe to journal
Immediate online access to all issues from 2019. Subscription will auto renew annually.
US$ 199
This is the net price. Taxes to be calculated in checkout.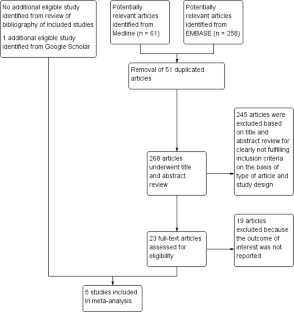 References
1.

Canavan C, West J, Card T (2014) The epidemiology of irritable bowel syndrome. Clin Epidemiol 6:71

2.

Lacy BE, Mearin F, Chang L, Chey WD, Lembo AJ, Simren M et al (2016) Bowel disorders. Gastroenterology 150(6):1393–407. e5

3.

Moayyedi P, Mearin F, Azpiroz F, Andresen V, Barbara G, Corsetti M, Emmanuel A, Hungin APS, Layer P, Stanghellini V, Whorwell P, Zerbib F, Tack J (2017) Irritable bowel syndrome diagnosis and management: a simplified algorithm for clinical practice. United European Gastroenterol J 5(6):773–788

4.

Holtmann GJ, Ford AC, Talley NJ (2016) Pathophysiology of irritable bowel syndrome. Lancet Gastroenterol Hepatol 1(2):133–146

5.

Barbara G, Feinle-Bisset C, Ghoshal UC, Santos J, Vanner SJ, Vergnolle N et al (2016) The intestinal microenvironment and functional gastrointestinal disorders. Gastroenterology 150(6):1305–18. e8

6.

Wright NC, Looker AC, Saag KG, Curtis JR, Delzell ES, Randall S et al (2014) The recent prevalence of osteoporosis and low bone mass in the United States based on bone mineral density at the femoral neck or lumbar spine. J Bone Miner Res Off J Am Soc Bone Miner Res 29(11):2520–2526

7.

Akkawi I, Zmerly H (2018) Osteoporosis: current concepts. Joints. 6(02):122–127

8.

Pouresmaeili F, Kamalidehghan B, Kamarehei M, Goh YM (2018) A comprehensive overview on osteoporosis and its risk factors. Ther Clin Risk Manag 14:2029

9.

Whitehead WE, Palsson OS, Levy RR, Feld AD, Turner M, Von Korff M (2007) Comorbidity in irritable bowel syndrome. Am J Gastroenterol 102(12):2767–2776

10.

Yen CM, Muo CH, Lin MC, Chang SN, Chang YJ, Kao CH (2014) A nationwide population cohort study: irritable bowel syndrome is a risk factor of osteoporosis. Eur J Intern Med 25(1):87–91

11.

Lee HS, Chen CY, Huang WT, Chang LJ, Chen SCC, Yang HY (2018) Risk of fractures at different anatomic sites in patients with irritable bowel syndrome: a nationwide population-based cohort study. Arch Osteoporos 13(1):80

12.

Yi YH, Sang Yeoup and Kim, Yun Jin and Lee, Jeong Gyu and Tak, Young Jin and Hwang, Hye Rim and Lee, Seung Hun and Cho, Young Hye and Park, Eun Ju and Lee, Youngin and Kim, Jin Mi. Irritable bowel syndrome is a risk of osteoporosis: a population-based nationwide 1 cohort study. 2019 ed. Available at SSRN2019

13.

Stobaugh DJ, Deepak P, Ehrenpreis ED (2013) Increased risk of osteoporosis-related fractures in patients with irritable bowel syndrome. Osteoporos Int 24(4):1169–1175

14.

Wells GA, Shea B, O'Connell D, Peterson J, Welch V, Losos M, et al. The Newcastle–Ottawa scale (NOS) for assessing the quality of non-randomized studies in meta-analysis. 2000

15.

Herzog R, Álvarez-Pasquin MJ, Díaz C, Del Barrio JL, Estrada JM, Gil Á (2013) Are healthcare workers' intentions to vaccinate related to their knowledge, beliefs and attitudes? A systematic review. BMC Public Health 13(1):154

16.

DerSimonian R, Laird N (1986) Meta-analysis in clinical trials. Control Clin Trials 7(3):177–188

17.

Higgins JP, Thompson SG, Deeks JJ, Altman DG (2003) Measuring inconsistency in meta-analyses. BMJ (Clinical research ed) 327(7414):557–560

18.

Heinlen L, Humphrey MB (2017) Skeletal complications of rheumatoid arthritis. Osteoporosis Int 28(10):2801–2812

19.

Kim CS, Han KD, Jung JH, Choi HS, Bae EH, Ma SK et al (2019) Incidence and risk factors for osteoporotic fractures in patients with systemic lupus erythematosus versus matched controls. Korean J Intern Med. https://doi.org/10.3904/kjim.2018.378

20.

Lee CW, Muo CH, Liang JA, Sung FC, Hsu CY, Kao CH (2016) Increased osteoporosis risk in dermatomyositis or polymyositis independent of the treatments: a population-based cohort study with propensity score. Endocrine. 52(1):86–92

21.

Ungprasert P, Crowson CS, Matteson EL (2017) Risk of fragility fracture among patients with sarcoidosis: a population-based study. 1976-2013. Osteoporosis Int 28(6):1875–1879

22.

Shah-Khan SM, Cumberledge J, Shah-Khan SM, Gannon K, Kupec JT (2019) Improving bone mineral density screening in patients with inflammatory bowel disease: a quality improvement report. BMJ open Qual 8(3):e000624

23.

Katz S, Weinerman S (2010) Osteoporosis and gastrointestinal disease. Gastroenterol Hepatol 6(8):506–517

24.

Zheng L, Wang W, Ni J, Mao X, Song D, Liu T, Wei J, Zhou H (2017) Role of autophagy in tumor necrosis factor-α-induced apoptosis of osteoblast cells. J Investig Med 65(6):1014–1020

25.

Cao Y, Jansen IDC, Sprangers S, de Vries TJ, Everts V (2017) TNF-α has both stimulatory and inhibitory effects on mouse monocyte-derived osteoclastogenesis. J Cell Physiol 232(12):3273–3285

26.

Lam J, Takeshita S, Barker JE, Kanagawa O, Ross FP, Teitelbaum SL (2000) TNF-alpha induces osteoclastogenesis by direct stimulation of macrophages exposed to permissive levels of RANK ligand. J Clin Invest 106(12):1481–1488

27.

Dinan TG, Quigley EM, Ahmed SM, Scully P, O'Brien S, O'Mahony L, O'Mahony S, Shanahan F, Keeling PW (2006) Hypothalamic-pituitary-gut axis dysregulation in irritable bowel syndrome: plasma cytokines as a potential biomarker. Gastroenterology. 130(2):304–311

28.

Dinan TG, Clarke G, Quigley EM, Scott LV, Shanahan F, Cryan J, Cooney J, Keeling PW (2008) Enhanced cholinergic-mediated increase in the pro-inflammatory cytokine IL-6 in irritable bowel syndrome: role of muscarinic receptors. Am J Gastroenterol 103(10):2570–2576

29.

Salzmann J, Peltier-Koch F, Bloch F, Petite J, Camilleri J (1989) Morphometric study of colonic biopsies: a new method of estimating inflammatory diseases. Lab Investig 60(6):847–851

30.

Ng QX, Soh AYS, Loke W, Lim DY, Yeo WS (2018) The role of inflammation in irritable bowel syndrome (IBS). J Inflamm Res 11:345–349

31.

Brites D, Fernandes A (2015) Neuroinflammation and depression: microglia activation, extracellular microvesicles and microRNA dysregulation. Front Cell Neurosci 9:476

32.

Wouters MM, Van Wanrooy S, Nguyen A, Dooley J, Aguilera-Lizarraga J, Van Brabant W et al (2016) Psychological comorbidity increases the risk for postinfectious IBS partly by enhanced susceptibility to develop infectious gastroenteritis. Gut. 65(8):1279–1288

33.

Pace TW, Mletzko TC, Alagbe O, Musselman DL, Nemeroff CB, Miller AH, Heim CM (2006) Increased stress-induced inflammatory responses in male patients with major depression and increased early life stress. Am J Psychiatr 163(9):1630–1633

34.

Ng QX, Soh AYS, Loke W, Venkatanarayanan N, Lim DY, Yeo WS (2019) Systematic review with meta-analysis: the association between post-traumatic stress disorder and irritable bowel syndrome. J Gastroenterol Hepatol 34(1):68–73

35.

Ng QX, Soh AYS, Lim DY, Yeo WS (2018) Agomelatine, a novel therapeutic option for the management of irritable bowel syndrome. J Clin Pharm Ther 43(5):752–756

36.

Ng QX, Yong BZJ, Ho CYX, Lim DY, Yeo W-S (2018) Early life sexual abuse is associated with increased suicide attempts: an update meta-analysis. J Psychiatr Res 99:129–141

37.

Dinan TG, Cryan J, Shanahan F, Keeling PN, Quigley EM (2010) IBS: an epigenetic perspective. Nat Rev Gastroenterol Hepatol 7(8):465–471

38.

Cremon C, Stanghellini V, Barbaro M, Cogliandro R, Bellacosa L, Santos J, Vicario M, Pigrau M, Alonso Cotoner C, Lobo B, Azpiroz F, Bruley des Varannes S, Neunlist M, DeFilippis D, Iuvone T, Petrosino S, di Marzo V, Barbara G (2017) Randomised clinical trial: the analgesic properties of dietary supplementation with palmitoylethanolamide and polydatin in irritable bowel syndrome. Aliment Pharmacol Ther 45(7):909–922

39.

O'sullivan M, Clayton N, Breslin N, Harman I, Bountra C, McLaren A et al (2000) Increased mast cells in the irritable bowel syndrome. Neurogastroenterol Motil 12(5):449–458

40.

Klooker TK, Braak B, Koopman KE, Welting O, Wouters MM, van der Heide S, Schemann M, Bischoff SC, van den Wijngaard R, Boeckxstaens GE (2010) The mast cell stabiliser ketotifen decreases visceral hypersensitivity and improves intestinal symptoms in patients with irritable bowel syndrome. Gut. 59(9):1213–1221

41.

Törnblom H, Lindberg G, Nyberg B, Veress B (2002) Full-thickness biopsy of the jejunum reveals inflammation and enteric neuropathy in irritable bowel syndrome. Gastroenterology. 123(6):1972–1979

42.

Öhman L, Isaksson S, Lindmark A-C, Posserud I, Stotzer P-O, Strid H et al (2009) T-cell activation in patients with irritable bowel syndrome. Am J Gastroenterol 104(5):1205–1212

43.

Foley S, Garsed K, Singh G, Duroudier NP, Swan C, Hall IP et al (2011) Impaired uptake of serotonin by platelets from patients with irritable bowel syndrome correlates with duodenal immune activation. Gastroenterology 140(5):1434–43. e1

44.

Wippert PM, Rector M, Kuhn G, Wuertz-Kozak K (2017) Stress and alterations in bones: an interdisciplinary perspective. Front Endocrinol 8:96

45.

Wedlake L, A'Hern R, Russell D, Thomas K, Walters JR, Andreyev HJ (2009) Systematic review: the prevalence of idiopathic bile acid malabsorption as diagnosed by SeHCAT scanning in patients with diarrhoea-predominant irritable bowel syndrome. Aliment Pharmacol Ther 30(7):707–717

46.

Abbasnezhad A, Amani R, Hasanvand A, Yousefi Rad E, Alipour M, Saboori S, Choghakhori R (2019) Association of serum vitamin D concentration with clinical symptoms and quality of life in patients with irritable bowel syndrome. J Am Coll Nutr 38(4):327–333

47.

McKenzie YA, Bowyer RK, Leach H, Gulia P, Horobin J, O'Sullivan NA, Pettitt C, Reeves LB, Seamark L, Williams M, Thompson J, Lomer MC, (IBS Dietetic Guideline Review Group on behalf of Gastroenterology Specialist Group of the British Dietetic Association) (2016) British Dietetic Association systematic review and evidence-based practice guidelines for the dietary management of irritable bowel syndrome in adults (2016 update). J Hum Nutr Diet 29(5):549–575

48.

Hayes P, Corish C, O'Mahony E, Quigley EM (2014) A dietary survey of patients with irritable bowel syndrome. J Hum Nutr Diet 27(Suppl 2):36–47

49.

Sirri L, Grandi S, Tossani E (2017) Smoking in irritable bowel syndrome: a systematic review. J Dual Diagnosis 13(3):184–200

50.

Al-Bashaireh AM, Haddad LG, Weaver M, Chengguo X, Kelly DL, Yoon S (2018) The effect of tobacco smoking on bone mass: an overview of pathophysiologic mechanisms. J Osteoporos 2018:1206235

51.

Crowell MD (2004) Role of serotonin in the pathophysiology of the irritable bowel syndrome. Br J Pharmacol 141(8):1285–1293

52.

Bruyère O, Reginster J-Y (2015) Osteoporosis in patients taking selective serotonin reuptake inhibitors: a focus on fracture outcome. Endocrine. 48(1):65–68

53.

Wadhwa R, Kumar M, Talegaonkar S, Vohora D (2017) Serotonin reuptake inhibitors and bone health: a review of clinical studies and plausible mechanisms. Osteop Sarcopen 3(2):75–81

54.

Compston JE, Judd D, Crawley EO, Evans WD, Evans C, Church HA, Reid EM, Rhodes J (1987) Osteoporosis in patients with inflammatory bowel disease. Gut. 28(4):410–415

55.

Fitzpatrick LA (2002) Secondary causes of osteoporosis. Mayo Clin Proc 77(5):453–468
Acknowledgments
We would like to thank Mr. Matthew Roslund, a medical librarian at Bassett Medical Center in Cooperstown, NY, for his assistance with language editing.
Ethics declarations
Conflict of interest
The authors declare that they have no conflicts of interest.
Additional information
Publisher's note
Springer Nature remains neutral with regard to jurisdictional claims in published maps and institutional affiliations.
About this article
Cite this article
Wongtrakul, W., Charoenngam, N. & Ungprasert, P. The association between irritable bowel syndrome and osteoporosis: a systematic review and meta-analysis. Osteoporos Int (2020). https://doi.org/10.1007/s00198-020-05318-y
Received:

Accepted:

Published:
Keywords
Epidemiology

Fractures

Irritable bowel syndrome

Meta-analysis

Osteoporosis